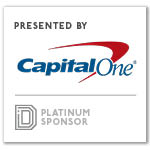 The year 2020 changed how we live and work, with many consumer trends taking flight. From food delivery to streaming services, businesses pivoted to prioritize convenience and safety. Michael Thomas, Executive Director of My Possibilities, never envisioned the company his organization acquired in 2019 would soon create products that would become an essential staple for every home and community gathering spot across the country.
Rebranded and relaunched in early 2020, Soap Hope is primarily an online retailer based in Plano, Texas that offers thousands of natural home and body care products for home delivery. Serving customers across the United States, Soap Hope carries over 50 national and specialty brands, including its own private label hand sanitizer.
What makes Soap Hope special isn't just the success it saw from the pandemic, but that it is a business associated with My Possibilities, a North Texas for-cause 501(c)(3) organization that serves as a pioneering leader in vocational education for adults with intellectual and/or developmental disabilities.
"At first, we were worried about what the pandemic would mean for our business but quickly realized that, hey, we just acquired a soap company—what everyone needs," said Thomas. "We ramped up our efforts and employed a few adults from My Possibilities on a regular basis, and things have been going well since."
United Way of Metropolitan Dallas Social Innovation Accelerator Sparks Innovation
Thomas was accepted into the United Way of Metropolitan Dallas Social Innovation Accelerator 2019 Cohort, looking to create bold new solutions to address job creation and income equity for the underserved population he works with day in and day out.
The United Way program supports community for-profit and nonprofit ventures through a bootcamp that builds a baseline of organizational preparedness, a mentorship program and The Pitch, a social innovation competition with $250,000 dollars in prizes.
"We take an approach to provide three types of capital for our fellows: financial capital via seed funding, human capital with expert instruction and mentorship, and social capital through networking and visibility opportunities for new and innovative ideas to address critical social problems," says Jamey Applegate, Director, Innovation at United Way of Metropolitan Dallas.
Thomas says during its participation in the Social Innovation Accelerator Program, My Possibilities presented the idea to set up MPACT, its own for-profit corporation to focus solely on employing people with disabilities. At the time, My Possibilities was primarily funded by donations and fundraising efforts.
"It was a broad concept, and our first idea was to develop a retail center on the My Possibilities campus that would employ people with disabilities and provide on-the-job training," said Thomas. "We got third place in the pitch competition, which is great, but the true value was that it forced us to take our idea seriously, and as a result, we were approached by Soap Hope to repurpose its mission into what it has become today. If we hadn't gone through the Social Innovation Accelerator Program, we wouldn't have been in a position to say yes."
Soap Hope serves as a curriculum for My Possibilities HIPsters (Hugely Important People), training, employing and supporting them to take on job roles throughout the organization, including warehouse, shipping, and assembly. Profits generated by Soap Hope help fund My Possibilities' nonprofit work.
The integration of Soap Hope is the first in a series of planned social enterprises, organized under the innovative MPact initiative, the bridge between My Possibilities' educational programming and the workforce that demonstrates the value of inclusive employment of people with disabilities.
The Faces Behind the Company
Soap Hope's success can be traced, in part, back to its employees. At its storefront near Soap Hope's distribution facility in Plano, customers can pop in to browse staff favorites and pick up some toothpaste, hand sanitizer, and soap. That's where you'll meet Cathi, a My Possibilities HIPster.
"She is a born salesperson," says Kate Knight, director of MPact. "I'm blown away by her ability to make sales. People want to buy the products because of her ringing endorsements."
And then there's Jake. He participated in the MPact HIPster Academy program through My Possibilities and was hired full time when business picked up after the pandemic hit.
"Jake had another job prior to Soap Hope, and it wasn't a good fit," Knight says. "He had struggled with finding the right opportunities. Because he was able to 'try out' Soap Hope through the HIPster Academy, he was ready to go to work when we needed him."
Knight says what is most important about Cathi and Jake getting hired full time at Soap Hope is that they had the autonomy to choose the jobs they wanted to apply for based on their interests.
"Jake was hired in the same way anyone else would be hired," Knight says. "We thought he would be a great fit, but more than anything, he likes being here. He feels ownership of this. It's a work setting that he loves, and he has been able to flourish here and learn more about the different roles at Soap Hope. At the end of 2020, our team talked about the things we were thankful for. Jake said he's really thankful to be in a job that felt like the right place for him. An inclusive workforce is what matters most."
Sustaining Impact Through Strategic Partnerships
Success stories like My Possibilities continue to inspire Capital One to support ideas through the United Way Social Innovation Accelerator Program, which creates change impacting our communities. The Social Innovation Accelerator Program kicked off in 2013 and is now on its seventh cohort. Capital One also provides support in the overall direction of the program and the fellows that go through it.
"Capital One's support has helped United Way bring solutions to the community in a more meaningful way," Applegate says. "It has been exciting to be able to support My Possibilities and help them make the connections they need to keep moving forward as a fully functional business, providing opportunities for individuals who have been too often locked out of the community because so few opportunities have existed."
Capital One also partners directly with My Possibilities providing ongoing volunteerism, job shadowing opportunities and grants to support impactful initiatives like MPYouniversity, an online educational platform for individuals with intellectual and developmental disabilities across the state of Texas. Content will consist of both live and pre-recorded material, spanning topics of employment, social skills and community engagement, healthy living choices, personal fitness, creative arts and special interests. Workforce development support is part of Capital One's broader Capital One Impact Initiative. Launched last fall, the initiative is a $200 million, five-year commitment to support growth in underserved communities and advance socioeconomic mobility by closing gaps in equity and opportunity.
To learn more about United Way of Metropolitan Dallas' Social Innovation Accelerator Program or to apply to become a fellow of the program, visit unitedwaydallas.org/accelerator/apply/timeline or email Jamey Applegate at [email protected]. To learn more about My Possibilities and Soap Hope, visit mypossibilities.org or store.soaphope.com.

Get on the list.
Dallas Innovates, every day. 
Sign up to keep your eye on what's new and next in Dallas-Fort Worth, every day.