Imagine getting from Dallas to Austin in 15 minutes or Dallas to Houston in 30 minutes.
That's the promised commute time for a futuristic mode of travel called Hyperloop and a Dallas-led group of engineers, architects, economists, and urban planners is working to bring it to the state.
The technology is still in development, but one of the main players in the industry, Los Angeles, California-based Hyperloop One, has solicited proposals from around the world to help it decide where and how it will be implemented.
Steven Duong, a senior urban designer in AECOM's Dallas office, is leading a statewide team at the engineering firm that has developed a plan for how the new form of high-speed transportation could look in Texas.
The Hyperloop Texas team is one of 35 semifinalists in the Hyperloop One Global Challenge. As part of the contest, Duong and others are in Washington D.C. this week to present their case for why the state would make an ideal testing ground for the on-demand travel.
WHAT IS HYPERLOOP?
The linear high-speed transportation system is the brainchild of SpaceX CEO Elon Musk, who in 2013 released a white paper on the idea challenging others to make it a reality. His company has since put itself in the Hyperloop design ring and is currently hosting a Hyperloop pod design competition. 
The system Hyperloop One is developing uses pod vehicles that glide through a reduced pressure tube via magnetic levitation. Current pod designs would seat up to 24 people or have enough space for a shipping container of freight. 
"The entire experience will honestly feel quite similar to flying, but instead of in the air you are in a levitating pod in a tube." 

Steven Duong
Passengers would board or freight would be loaded on the autonomous vehicles at locations similar in footprint to light rail stations.
Every 30 seconds to a minute pods would leave the station propelling passengers at speeds up to 700 mph nonstop to their chosen destination.
"The entire experience will honestly feel quite similar to flying, but instead of in the air you are in a levitating pod in a tube," Duong said. 
MAKING THE CASE FOR HYPERLOOP IN TEXAS
In Hyperloop Texas' proposal, the tubes would be elevated. The 640-mile route would connect cities in what it calls the "Texas Triangle:" Dallas-Fort Worth, Austin, Houston, San Antonio, and Laredo.
Duong said those cities are all growing rapidly and have strong economies, plus they are plagued by traffic issues. Similar factors have attracted Texas Central Partners to pursue its high-speed rail project, which would connect North Texas to Houston.
"The idea is that you could remove a lot of those trucks for freight or cars off of the road, relieve congestion there, and put it into this tube that moves way faster," Duong said.
Another advantage for the state is it's relatively flat landscape, he said.
"You can turn and curve this thing somewhat, but the more you do it, it has to slow down to do that," Duong said. "The straighter it is the more efficient the system it will be."
HYPERLOOP ONE'S 'KITTY HAWK MOMENT'
Hyperloop One will narrow down the pool of semifinalists later this year to a smaller group it will further discuss implementation possibilities with.
"It's a very high-level visioning event," Duong said of the Hyperloop One Global Challenge. "There's not a lot of concrete engineering details in because we are way too early. The technology hasn't technically been proven yet."
But, that could change soon.
"So really, what we're looking at is first in the U.S." 

Steven Duong
This summer, Hyperloop One is planning to have its "Kitty Hawk moment," he said. That's when the company will hold its first real run of the transportation system on its full-scale test track in the Nevada desert.
"They are clearly making progress quickly and they haven't hit any major hurdles," Duong said. "Assuming they don't, it's only going to go faster and faster until we see a prototype."
But, Duong believes a timeline for a real, on the ground, installation is harder to pin down. Certainly, a possible Hyperloop in Texas would likely be years away.
"I would not expect to see it in the U.S. first, definitely another country out there is going to see it before us. A country with easier environmental regulations or an easier path to development," Duong said.
"So really, what we're looking at is first in the U.S."
Renderings courtesy of AECOM: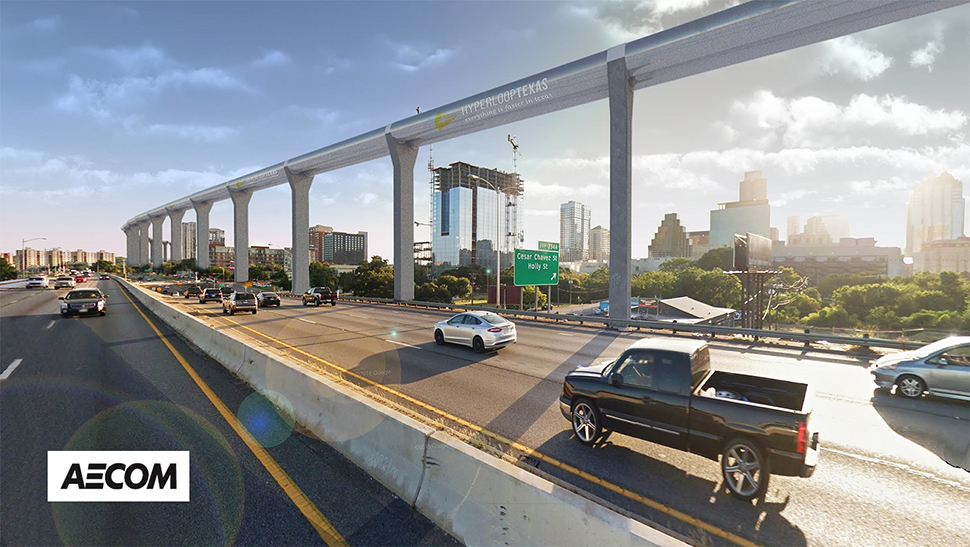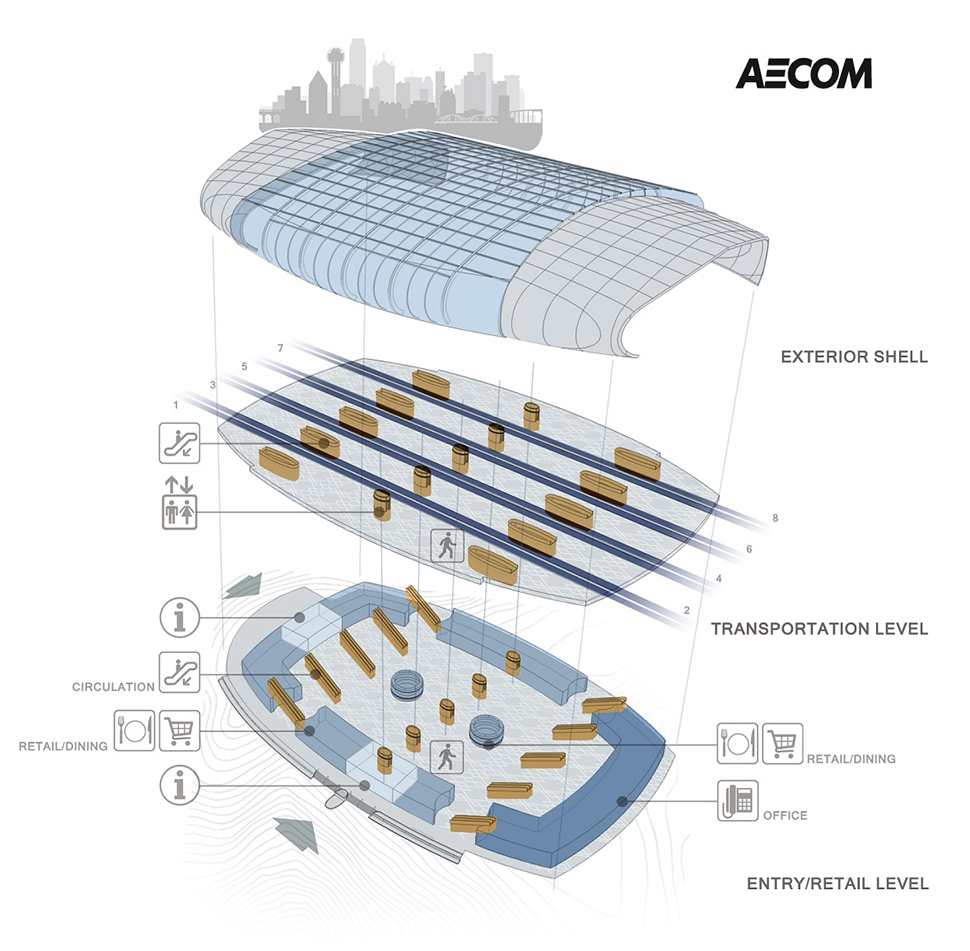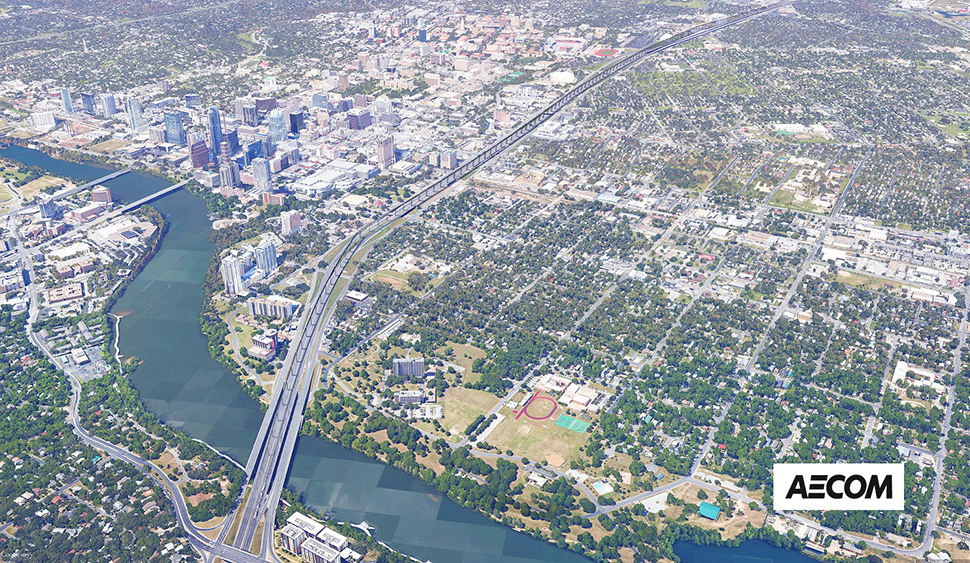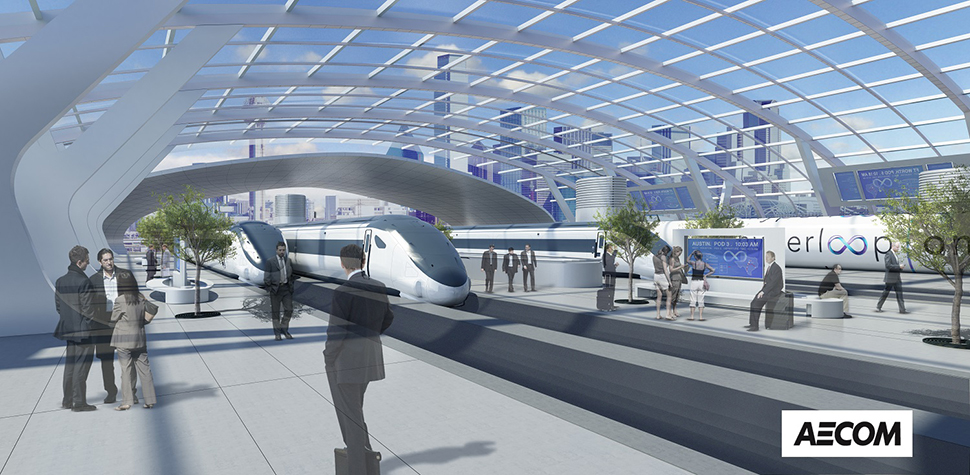 ---
Delivering what's new and next in Dallas-Fort Worth innovation, every day. Get the Dallas Innovates e-newsletter.