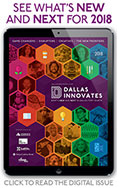 North Texas is a vast hub of entrepreneurs, thinkers, and innovators — one that might seem a little daunting to dive into at first glance.
But in reality, it's a friendly playground with people who genuinely want to help others succeed. Here's how to make smart and impressionable connections.
KNOW WHERE TO LOOK
Seek out your local coworking community and other venues hosting startup community events. In downtown Dallas, you might start at The Dallas Entrepreneur Center; in North Dallas, you could visit NŌD Coworking or Addison TreeHouse; in Denton, check out Stoke; and in Fort Worth, visit IDEA Works FW or TECH Fort Worth. Once you've found the closest venue, check their online calendars for upcoming events.
DON'T BE SHY — TALK ABOUT YOURSELF
Before attending an event, make sure you've prepared your elevator pitch or a brief introduction about yourself, as you'll most likely be asked to get up and share a bit— especially at an Open Coffee Club or 1 Million Cups event. It's also important to learn about programs and resources provided by the Dallas Regional Chamber (which serves North Texas) and the local economic development office of your particular city or suburb. Shameless plug: a sign up to the Dallas Innovates email newsletter will keep you in the loop, too.
GET IN LINE WITH THE CULTURE
Give before you get. Let's repeat that — give before you get. This simple philosophy is what the local innovation community is all about.
Give before you get. Let's repeat that — give before you get.
Whenever you meet someone who has been here for awhile, he or she will first ask, 'What are you working on, and how can I help?' Everything you've heard about our "southern hospitality" applies, and it's really unique to our startup community. Established entrepreneurs here in North Texas genuinely want to see you succeed, because they can remember what it was like when they got their start.
If you enter the community with this give-before-you-get mentality, you're bound to create longer-lasting and more rewarding business relationships. So, start those relationships off on the right foot, and give before you get.
MAKE A DIGITAL CONNECTION
There are a few great online places to connect, including many Facebook groups, Slack Channels, and other app-based chatrooms built specifically for the local community of entrepreneurs and creatives. And of course, there's Twitter or Instagram for jumping in on global conversations around entrepreneurship and innovation by following certain hashtags. We're a bunch of digital entrepreneurs, after all!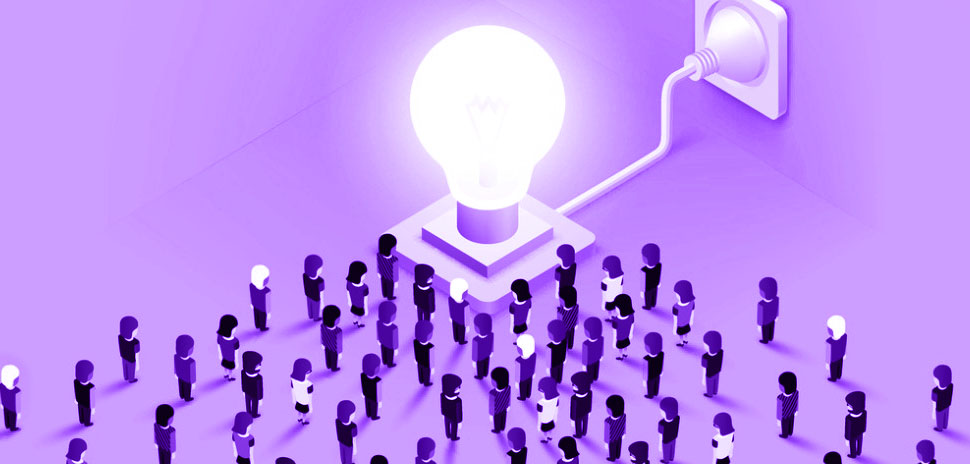 Be sure to check out my list of "don't miss" events in Dallas-Fort Worth, which were gathered alongside Nancy Hong of CoWork Incubate, Inc.; Marc Nathan, of Miller Egan Molter & Nelson LLP; Jeevan Betigeri of Fathom Software; Austin Akers of Ambit Energy; and entrepreneurs Michael Sitarzewski and Justin Nygren.
This story first appeared in Dallas Innovates 2018, an annual magazine that showcases Dallas-Fort Worth as a hub of innovation. Read more about the region's game changers, disruptors, creatives, and our new frontiers in the digital edition.
---
READ NEXT
More than a dozen companies operate innovation labs, test centers, or teams in North Texas — add these to your watch list.
Augmented reality, virtual reality, and artificial intelligence are the future of retail — and many other industries. Lurking in the background is blockchain, which has the power to disrupt everything in our daily lives.
DFW has a long history of entrepreneurship and innovation — from the early days of Texas Instruments to today's emerging startups. Every year, that history grows and gets stronger.

Get on the list.
Sign up to keep your eye on what's new and next in Dallas-Fort Worth, every day.