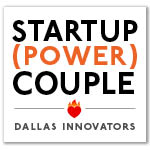 Aaron Fritts and Gopi Shah got married during their residencies and co-founded BackTable in 2016 in Dallas.
Since, their company has expanded to include an app, blogs, and podcasts, in which doctors and other healthcare professionals share ideas and personal experiences about medical devices and procedures, among other things, in-depth. It has also grown to cover the surgical sub-specialties of Ear-Nose-Throat Disease (ENT) and urology, with the launch of the BackTable ENT Podcast in September 2020, and a plan to launch Urology in late March 2021.
Just after their marriage, Fritts, who serves as CEO, and Shah, co-host of the BackTable ENT Podcast, moved to Nashville for Fritts' fellowship at Vanderbilt University. As an Interventional Radiologist who was constantly performing various types of procedures, Fritts found himself using several medical devices that were new on the market or he had not previously had in hand.
That led to the desire for a simple way to hear other doctors' first-hand experiences about these devices. The duo eventually moved back to Dallas—Shah is an otolaryngologist at UT Southwestern—and began their venture.
"Just like you read a review on Amazon before you buy something," said Fritts, "I wanted this platform where before you took a device off the shelf to use it, you could read the review on your phone or an app."
Usually, according to Fritts, new devices come out every year, and the information that physicians receive about such devices is limited to what sales representatives tell them.
That's where BackTable comes in: The application offers a centralized way to obtain peer-to-peer information to doctors, from doctors.
Shah originally pitched the name BackTable, inspired by the term doctors use to refer to a setup of instruments while performing a surgery or other procedure. According to Shah, it is said among doctors that "if your setup is right, your case will go well. If you don't have your stuff set up properly, you're going to have issues in the case."
It is in that same spirit that BackTable aims to support doctors in exchanging ideas.
In BackTable's infancy, Fritts and Shah found it difficult to get strangers engaged with the platform. That was until Anish Parikh, a fellow co-founder of BackTable in charge of business development, offered to help build the app. Parikh strongly encouraged the couple to start podcasting and blogging as a way to garner engagement on the newly launched platform.
Unsure at first about the future of podcasts in 2016, it has since become the heart of BackTable.
The beauty of the podcast is, Shah says, that it mirrors one-on-one conversations that happen at conferences and other events. It allows those unique, intimate moments of knowledge to be recorded and shared with a broader audience.
"It's the conversation that you have at the hotel bar at the end of the conference, where you and the guy you haven't seen in years are like, 'Hey, I want to add this to my practice and I know that you do it. How did you do that?'" Fritts says.
The podcast did not require a large monetary investment, so the initial funding—coming from Fritts, Shah, and Parikh—was almost entirely used for app development. BackTable never needed to raise money via an outside investment.
Now, after almost a year into the ongoing COVID-19 pandemic, BackTable is thriving.
"COVID has completely transformed the podcast," Fritts says. As podcasting has exploded, Backtable's has upped from biweekly episodes to weekly, and has been able to increase in quality and professionalism by using higher quality microphones, audio engineers, and more sophisticated editing software. The couple sees this recent surge in demand to be the beginning of growth for an industry in its adolescence.
They also started to gain more attention from potential sponsors who were looking for new ways to give their medical products visibility.
Demand for the app increased as well, as doctors were looking for networking opportunities to replace the traditional healthcare-related events that were no longer being held in person under COVID restrictions.
And while the pandemic has provided an opportunity for pause, reflection, and a realignment of goals, BackTable has increased its scope.
"This is when expanding into ENT and urology happened," Shah says. "You get so caught up in your own little grind, and so with that time, it was nice to be able to branch out and start some of the other specialties."
According to Shah and Fritts, most crucial to BackTable's success has been finding the right team, not being afraid to fail, and being open to new opportunities. When engagement on the app was slow, they tried starting a YouTube channel. When the channel was not gaining traction, they tried podcasting.
Now, they believe in the power of a successful pivot.
The duo says they look forward to podcast analytics becoming more sophisticated, for podcasts to be easily translatable to various languages, and for their podcast to have a more global reach. Shah is also eager to use the podcast to highlight underrepresented female voices in medicine.
"Check out our innovation series," Fritts says. "Dr. Julio Palmaz was on our show—he invented the coronary stent and changed medicine for millions of people who suffer from coronary disease and vascular diseases. It's not just for doctors."
BackTable's podcast can be found on nearly every podcast platform, with the most popular being iTunes Podcasts, Spotify, SoundCloud, Stitcher, and Google Podcasts.

Get on the list.
Dallas Innovates, every day.
Sign up to keep your eye on what's new and next in Dallas-Fort Worth, every day.