Whether you're putting the past two years under a microscope or using a telescope to envision what's ahead, the Dallas-Fort Worth region has shown a tough resilience during the pandemic. We've also been presented with the kinds of opportunities that can mark an inflection point for North Texas.  Through it all, companies continue to seek out Dallas-Fort Worth to relocate or expand their businesses. Investors are choosing to back projects here because they know an investment in DFW is a good one.
In other words, we're a contender—not only nationally, but on the global stage.
In fact, the region has joined Los Angeles, Chicago, and New York in the upper echelon of the nation's commercial real estate markets. That didn't happen overnight. It's been a determined, steady rise for Dallas-Fort Worth as economic development experts, CRE leaders, and others have worked for decades to raise the region's profile, attract investment, and create the kinds of environments that will attract corporate headquarters and an ever-growing workforce.
To use a boxing analogy, Bill Sproull says, "There's no doubt that we're punching above our class." 
It 'staggers the mind'
The number of people and companies moving to North Texas "staggers the mind," says Sproull, an innovation-led economic development expert in DFW.
He believes that Dallas-Fort Worth leads the nation in terms of all the regions that have emerged from the pandemic the quickest and regained the jobs that were lost.
We also lead the nation in the percentage of office workers who have gone back to the office, says Sproull, who most recently served as the leader of Tech Titans and helmed the Richardson Economic Development Partnership for more than 17 years. 
The Kastle Back to Work Barometer, which measures 10 U.S. metros by building occupancy using access data from Kastle-secured properties, shows Dallas and other Texas cities continue to lead the nation as of February 28.
"That doesn't mean they're in the office 24/7, 365," Sproull says. "But think about that in terms of the commercial real estate industry: It's an in-person industry." 
The combination of the momentum we have in Dallas-Fort Worth—the companies and people moving here—added to the fact that we lead the nation in the percentage of office workers back to the office "really does allow us to punch above our weight class," he says.
It's part of our culture of success: "People believe in the value of work here," Sproull says. "To me, that's always spoken volumes about the way that CEOs regard the productivity of people in this market. They're just hard workers."
He says CEOs consistently rank Texas high in surveys, saying "I'm choosing North Texas in this market for what they do." 
Sproull, who moved back to DFW some 25 years ago, remembers one of the Dallas Observer's "Best of Dallas" stories: "The lead was really funny, and it struck me just having come back to Texas, but the writer said, 'Dallas is a business town with no natural beauty and a lot of attitude.'"
Yes, says Sproull, "There is an attitude here. We find a way to succeed."
What makes DFW great
Robert Sturns, who leads economic development efforts for the city of Fort Worth, is also impressed by the energy in Dallas-Fort Worth as a whole. 
"Whether we're punching above our weight, or we're just hitting our aspirational goal," he says, "there's a lot of excitement." 
"We've done a really good job across Dallas-Fort Worth of diversifying industries, looking at life sciences and biotech, and expanding technology efforts."
ROBERT STURNS
Everyone thought COVID-19 would slow things to a crawl, he says. But "it's probably busier now than we were before the pandemic."
Sturns thinks our "historical base has been growing, and we've done a really good job across Dallas-Fort Worth of diversifying industries, looking at life sciences and biotech, and expanding technology efforts."
Sturns and Sproull are among a group of economic development and commercial real estate experts that we invited to share their thoughts about what factors into our success, what's trending, and where we're headed in our recent DALLAS® Commerical Real Estate magazine.
These experts examine the positives and the negatives: What makes DFW great? What challenges must the region overcome as it continues its ascent to greater prosperity and a more prominent place in the nation's commercial real estate establishment? 
Alan Shor, co-founder and president of The Retail Connection, sums it up: "DFW can take advantage of the current CRE trends and influence them. There's no stronger market in the industrial, multifamily, retail, or office categories."
How DFW Punches Above Its Weight in Commercial Real Estate
Read on for what leaders in the region had to say about our Dallas-Fort Worth 'X factors' as a whole and across sectors:
Bill Burton
Hillwood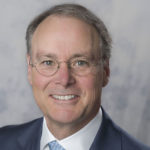 People underestimate the size and diversity of the North Texas economy. The GDP for North Texas is approximately $615 billion, and the GDP for the State of Texas is around $1.7 trillion. If we treated North Texas as a state, it would be the ninth-largest economy in the United States. As a country, North Texas would be the 24th largest economy in the world.
Finance, insurance, healthcare, technology, manufacturing, and energy are all major industries in the region. Combine the strength and diversity of North Texas with a favorable tax policy, affordable housing, significant investment in infrastructure, a highly skilled workforce and a government that helps business grow, and you begin to understand why DFW is a popular place for people to move and companies to flourish.

Brad Gibson

HALL Group
Here are three top factors:
Geographical location. The Dallas region is centrally located and has an ease of accessibility for domestic and international travel.
Talent. The talent pool in the Dallas region is among the best in the country, with multiple universities locally and a draw for graduates who return to the area after attending other prestigious universities.
Taxes. The environment is friendly to corporations, resulting in savings specifically around taxes and ease of doing business.

Jason Ford

Frisco EDC
DFW's central location and lower costs (lower than coastal cities) makes it very attractive as companies realign their footprints. Mobile talent is also flocking to North Texas because lifestyles improve as money goes further here.
From a local perspective, Frisco is a city that takes a common-sense approach to public planning, business continuity, public health, and safety.  We have long advocated for heavy green space in mixed-use developments. Today, that's a very-high demand amenity for residents, companies, and employees seeking healthy workspaces and engaging outdoor environments.


Kim Buttram
Mesquite EDC
Here are five top factors:
Location.

 

We're lucky to be in the center of the continental U.S.
Accessible.

 

Land availability and competitive cost of doing business; access to workforce talent on all sides and of all skill levels.
Workforce.

 

Companies go where the people are.

 

Our population explosion naturally attracts the need for additional products and services, plus companies want to be where the talent is.
Supply chain.

 

Close proximity to suppliers, services, and related industry.
Business-friendly environment.

 

Freedom to do business without over-regulating policies.

Keri Samford
The Colony EDC
When it comes to the factors companies evaluate for expansion or relocation, the Dallas region continues to rank high in all areas, including having a central location in the U.S. for
distribution and market access, a diverse and well-educated workforce, a pro-business environment with low taxes, and a high quality of life with excellent communities.

Steve Williamson
Transwestern
Land parcels in DFW are now commanding the highest sale prices on record.
New development for all product types, but especially for industrial and residential projects, literally exploded in the last half of 2021. The unprecedented levels of new development throughout the region will continue to drive increases in land prices in 2022. All product types for land are in great demand, but particularly land that's already zoned for industrial, multifamily, and townhomes.

Beth Bowman
Irving EDC
Our region is rich in offering a variety of communities that can serve the many needs of companies looking to expand or find a new place to call home. We can serve a multitude of needs—from industrial to e-commerce—and we also offer an attractive location for employees searching for affordability and job opportunities, which are abundant because of our continued growth.

Alan Shor
The Retail Connection
DFW has been—and will continue to be—one of the fastest-growing MSAs in the country, with announcements almost monthly about businesses relocating or opening major regional offices here. The region is predicted to add more than 1.7 million residents in the next seven to eight years, making it the third-largest metropolitan area in the U.S. A great example of DFW's population growth is the 380 corridor—literally, thousands of homes are planned north of 380. Coupled with the explosive growth in the communities of North McKinney, Prosper, Celina, and Little Elm—and the transformative PGA HQ Development—the 380 corridor is one of the hottest submarkets in the country.

Bill Sproull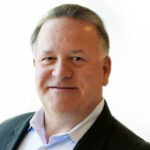 Nationally, there's a "buy America" resurgence, particularly in the semiconductor industry.  In North Texas, you can look at Texas Instruments' plans for its new fab plants in Sherman and its continued expansion in Richardson. They can't wait to get the equipment in there and start producing. Next door to them is Qorvo, which is expanding. That kind of advanced manufacturing plays very well here in the Dallas area.
Watch the "buy America" trend: I think a lot of that will be tied into the United States-Mexico-Canada agreement (USMCA). It opens a door to more opportunity.

Chris Gomes
Marcus & Millichap
North Texas, especially the DFW MSA, is a highly sought-after market for hospitality investors. I've seen a huge influx of out-of-state investors moving into North Texas and a growing number of first-time buyers getting into the hotel industry. Low corporate travel is going to continue to be a challenge for certain corporate-driven markets. On the contrary, non-urban core hotels, especially interstate and some secondary-tertiary markets here actually performed better in 2021 than pre-pandemic comparisons and are expected to continue the same trend in 2022, thus presenting some opportunities for investors.

Danny Baker
CBRE
Dallas-Fort Worth has become the epicenter of growth in North America. We're in the middle of a population boom that has led to the region outperforming other markets in terms of job creation and growth, as well as the demand for all types of CRE.
In terms of the multifamily boom we're seeing now: population growth and migration trends, business-friendly environment, relative affordability compared to coastal markets, and sustained levels of rent growth are forecasted.

Conrad Madsen
Paladin Partners Commercial Real Estate Services
So many factors contribute to making DFW the greatest economic region on the globe. Let's start with net migration. Almost 400 per day are moving to DFW. More people equates to the need for more housing, warehousing, retail, and office space. Secondly, the ease and cost of doing business. We are the catcher's mitt for the vast majority of corporate relocations due to being a less regulated and taxed state coupled with a low cost of living for their employees. Almost daily you read of a new company leaving California or New York to move their HQ to DFW. Factor in we are the epicenter for the Central part of the United States from a logistics standpoint. There is a reason we have over 1 billion square feet of industrial inventory in DFW. Interstates, world-class airports, and railroads all lead to DFW. 

Susan Arledge
esrp
It's almost corporate malfeasance for a C-level executive at a Fortune 500 publicly traded company in San Francisco or New York, not to be considering or studying a potential move.  Dallas-Fort Worth is usually at the top of that list because:
Businesses can generally save 20% on overall costs by making the move from California to DFW
Combined federal and state corporate taxes total 28% in California and 21% in Texas
On average, an employer in the Bay Area can save about 15% to 20% in annual payroll costs by moving to DFW
The San Francisco typical home value is $1.38M and the average apartment rent is more than $3,000 per month,
In DFW, the average cost of purchasing a home is about $350,000 and apartment rent is $1,200 mo
READ NEXT: Dallas Metro Ranks No. 1 in U.S. for Real Estate Development Over the Past 10 Years

Updated: March 5, 10:14 a.m. with additional quotes.
Sandra Engelland contributed to this report.
A version of this story first appeared in the print edition of DALLAS® Commercial Real Estate 2022, published by Dallas Next for TREC and the Dallas Regional Chamber. Read more in the digital edition of the magazine below, and request the next print edition here.
Get on the List
Request the next print edition of DALLAS® Commercial Real Estate here—and sign up for the Dallas Innovates e-newsletter for what's new and next in North Texas business and CRE. To share your news or get information about the magazine, reach us here.
The real estate magazine is part of the DALLAS® media platform that includes the DALLAS® Relocation and Newcomer Guide and the DALLAS® Economic Development Guide. Published by Dallas Next for the Dallas Regional Chamber, together they tell the world about the future of live, work, learn, and play in North Texas.

Get on the list.
Dallas Innovates, every day.
Sign up to keep your eye on what's new and next in Dallas-Fort Worth, every day.