Health Wildcatters, a Dallas-based seed accelerator, hosted last weekend the first Texas Healthcare Challenge, a hackathon aimed at solving some of the largest problems plaguing the modern healthcare industry. More than 130 attended Friday, and 110 braved Saturday's full-day hackathon.
In attendance were professionals and students from diverse backgrounds collaborating and competing for cash prizes. The participants were instructed to self-select into ad hoc teams to come up with the most cutting-edge solutions they could find to problems often encountered in the healthcare industry.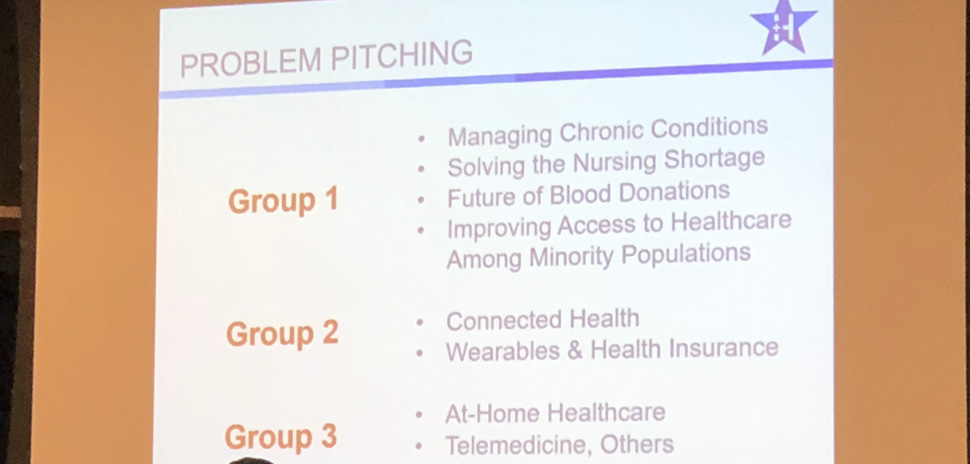 "It was one of most intellectually stimulating hackathons I've participated in," says Asad Raza, senior manager, business strategy, Data & Digital Solutions, of team Hemospike. "I saw great minds of diverse education, careers, and social backgrounds come together to solve pressing US healthcare problems. The event provided a forum for individuals and teams to identify and validate a problem, develop a solution and assess business viability towards execution."
Raza added: "I heard solutions that impacted patient access, provider effectiveness, and system-wide transparency with the primary focus of improving health outcomes and lowering cost. At the end of the event, I observed teams commit to progressing the solutions by either for-profit or not-for-profit startup means. The event has laid a strong foundation for both existing and future healthcare entrepreneurs to execute on ideas that I believe can truly alleviate existing healthcare burdens." 
Overall, the entire affair may have been best summed up by Lindsey Settles, operations coordinator at Health Wildcatters: "It was amazing to see so many people collaborating and working in our space to create solutions that not only directly impacted them but all healthcare consumers."
Two winning teams were awarded $1,400, and each of the eight finalists were awarded $400. Click here to read more about the Texas Healthcare Challenge. Along with the cash prizes from the event, IBM awarded two teams—BD Watchdog and Aeromedic—each up to $120,000 in IBM credits.
The winning teams:
Life Chain
Alexander Sauza 
Amy Loraiux 
Ken Tabor 
Alexander Sauza, physical therapist technician and Life Chain team member, said the event was his first hackathon and he found intellectual and ambitious people, as well as a group really trying to make a difference in the future of healthcare. 
"Although winning one of the first-place prizes was amazing, the knowledge passed down from my teammates, mentors, and staff were truly invaluable," Sauza says. "If you're someone who has always felt they've had a great idea but didn't know where to begin, an event like this is a great starting point. Sometimes it's all about doing something you've never done before and seeing where it takes you."
---
Hemospike
Asad Raza
Sureka Gattu
Vijas Ram
Brad Bradshaw
---
And the finalists:
Hyseek
Darragh McArdle
Andrew Chalk
Yosuf Tamer
Tammy Chan
Krishna Raineed
---
Aeromedic 
Jessica Thomas
Natasha Gordon
Karine Pozo
Ashley Hill
---
Connectology
Alan Littenberg
Suzie Robinson
William Bennett
---
Band in the Hand
Michelle Coil
Warda Patel
Walker Lutringer
---
EPAlert
Kalilah Lewis
Bhavesh Pranav
Lily Chou
Brian Kamras
Kellen Ragsdale
---
The Covered RX App
Inga Shivers
Jose Lacal
Dave Gregorio
Douglas Hirsh
Tyler Blackburn
Jenny Walker
---
Dermapro
Veer Mehta
Hunter Pyle
Monika Maripuri
Bishakha Mona
Prafulla Maradihalli
---
BG Watchdog
Jerry Robinson
Nick Pan
PeiPing Mo
According to team BG Watchdog's Jerry Robinson, the hackathon was a "fabulous opportunity to meet and collaborate with other focused healthcare innovators."
"Kudos to Hubert and the support crew for a great opportunity and experience," Robinson says. "Our group, BG WatchDog, is working on a low cost, continuous, noninvasive (i.e., no skin prick), optical Blood Glucose meter. With 33 million diagnosed diabetics in the U.S. and perhaps 450 million worldwide, our problem is challenging. Hardware and wireless devices are particularly challenging, so THC19 was a real boost in making our vision reality." 
Event sponsors included Spectrum Reach, Southwestern Medical Foundation, SignalPath, Cigna, and IBM.
"We are grateful for the solid support from sponsors early on as we started planning the Texas Healthcare Challenge in mid-2018. Each of them provided unique assistance that helped us in many ways including event promotion, industry insight to teams, and technology resources," said Lance Manning, special projects leader, Health Wildcatters.
He added the two-day program included speakers with insights into healthcare problems, solutions and trends around empowered patients. The event ended up with 18 teams and ten cash prizes — $1400 each for the two winners and $400 each for eight finalists.
---
Photo Gallery
Photos by David Kirkpatrick and Chirag Gupta.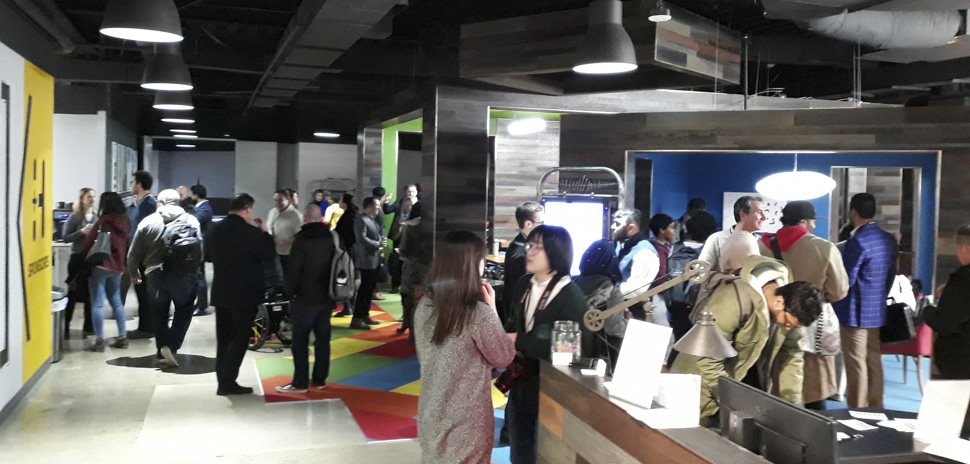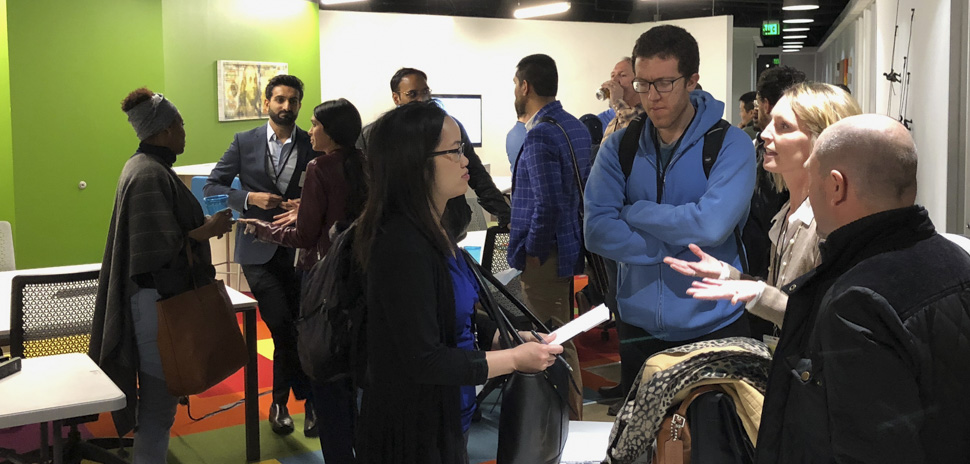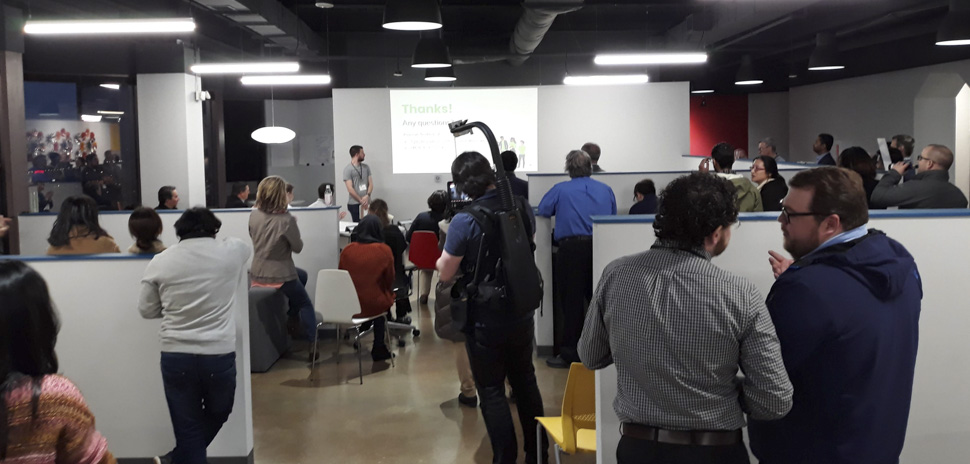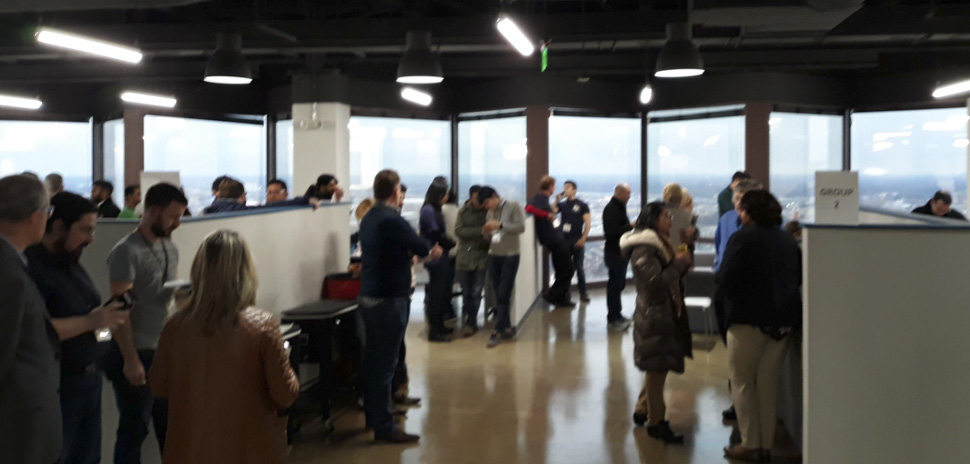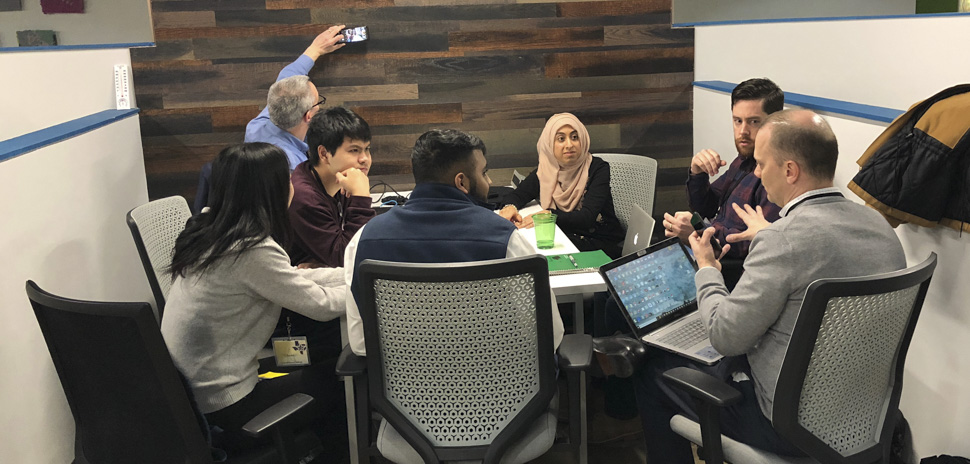 For more photos, check out Health Wildcatters' album on Facebook.
Additional reporting by Quincy Preston, Alex Edwards, Payton Potter, and Chirag Gupta.
(Updated 11:07 a.m. 2/17/19 with additional information)