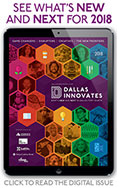 Dallas-Fort Worth is the destination for some of the nation's most innovative projects. Here's a trio of three game-changing developments planning to transform transportation, mobility, and our everyday lives.
Virgin Hyperloop One
In a few years, people might be able to travel between some of Texas' fastest-growing regions in just 20 minutes. Virgin Hyperloop One's high-speed transportation system, conceptualized by Telsa's Elon Musk and backed by Virgin's Richard Branson, boasts speeds of up to 700 miles per hour. The system shoots its vehicles, which float above the track via magnetic forces, through a low-pressure tube creating aerodynamic travel and optimized speeds. AECOM put together a Hyperloop Texas team, which vied for Texas to be the first state where the tech is implemented—and won. In October 2017, Steven Duong, an AECOM urban designer who represents Hyperloop Texas, presented the project—which would connect Dallas, Austin, San Antonio, Houston, and Laredo—to the Dallas City Council. Virgin Hyperloop One plans to be operational by 2021; the Texas route is expected to follow shortly thereafter, Duong says. It is still unclear how much the Texas system would cost and who would fund it. But the region was already selected as one of 10 winners of the company's global route competition.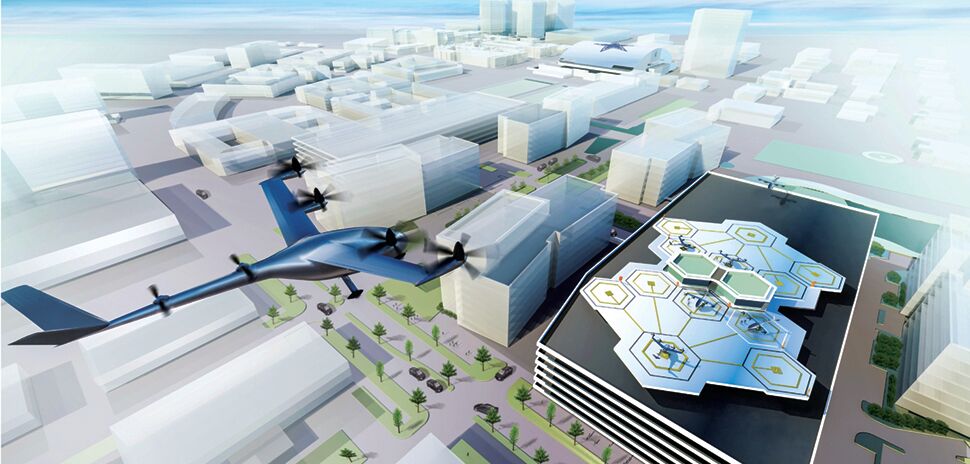 Uber Elevate
When Uber announced plans to test and launch a flying ridesharing service in Dallas-Fort Worth—one of its first markets—the region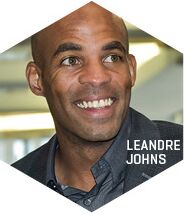 was put in the international spotlight. The news came in April 2017, when Uber told the public it expected to launch demonstration flights in 2020 and a commercialized service a few years after that. "It really points to [DFW's] opened-armed approach to innovation and business," says Leandre Johns, Uber's external affairs representative for the region. Also, "DFW is set up perfectly for it because of our strength in aviation and the distances we have to travel." Uber has partnered with Fort Worth-based Bell Helicopter for manufacturing support as well as Hillwood Properties to determine an appropriate vertiport. Meanwhile Uber is working with Fort Worth and Dallas mayors, both of whom support the project, and the Federal Aviation Administration to determine what regulations the service would have to follow.
Smart Cities
The Dallas Innovation Alliance (DIA) hit the ground running in 2015, connecting corporations, organizations, civic leaders, and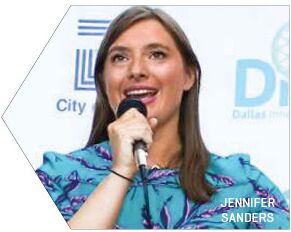 entrepreneurs to help make Dallas a smart city. About 30 partners have been collaborating to leverage tech solutions that would increase efficiency, stimulate growth, and improve the quality of life in the region. In March, the alliance launched its Living Lab, a test site for innovations, in the West End. The lab features smart LED lighting, environmental sensors, and an interactive kiosk. Since then, the alliance has been working on phase two of development, which includes public Wi-Fi, smart parking, and smart irrigation, all of which were expected to roll out in early 2018. Also part of phase two: solutions to improve mobility, public safety, and the digital divide in underserved communities in southern Dallas. "The ultimate goal is [answering] how do we serve the whole city?" says Jennifer Sanders, executive director of the DIA.
This story first appeared in Dallas Innovates 2018, an annual magazine that showcases Dallas-Fort Worth as a hub of innovation. Read more about the region's game changers, disruptors, creatives, and our new frontiers in the digital edition. 
READ NEXT

The Gig Economy: Clarisa Lindenmeyer of Proximity+Power says the gig economy is the biggest macro trend in the U.S.  workforce in over a century, and the Dallas region is primed to lead the movement
---

Get on the list.
Sign up to keep your eye on what's new and next in Dallas-Fort Worth, every day.