What companies are finding funding or having a big exit? From startup investments to grants and acquisitions, Dallas Innovates tracks what's happening in North Texas money. Sign up for our e-newsletter, and share your deal news here. 
---
Cybersecurity company acquired by firm led by former U.S. Secretary of Treasury
A local cybersecurity firm has a new owner—a private equity firm run by a former U.S. Secretary of Treasury.
Dallas-based Zimperium, a mobile security platform, is set to be acquired by Washington, D.C.'s Liberty Strategic Capital, a firm led by former Goldman Sachs CIO and Trump Administration appointee Steve Mnuchin, in a $525 million deal.
The investment represents a controlling interest in the 250-person company. Softbank will remain as a minority owner, after investing $15 million in Zimperium in 2017. Mnuchin will join the company as its new board chairman.
Zimperium said the move will help it grow organically and through strategic acquisitions. And, as VentureBeat reports, Zimperium CEO Shridhar Mittal (above) says a potential future IPO could be in the cards.
PLUS
Dallas Venture Capital makes two new investments 
With its eyes on emerging technology, Dallas Venture Capital has made two new investments.  
Last week, the company co-led a $5 million Series A funding round for Citylitics, a Toronto-based marketplace data and intelligence platform for the infrastructure industry, alongside Cerium Technology Ventures. As part of the move the partners from the two VC firms will join Citylitics' board. The company plans to use the funds to expand its team and build out its platform. 
Dallas Venture Capital, which has offices in Irving and India, followed that up, leading a $650,000 "pre-Series A round" in India-based IntelleWings, an SaaS startup focused on combatting money laundering and terrorism financing. SucSEED Indovation Fund, Padup Ventures, and Vinners joined the round.  
Dallas Venture Capital was formed in 2020, as a relaunch of Naya Ventures, with a focus on cloud infrastructure, AI, machine learning, mobile and other emerging technologies. The firm typically makes investments between $2 million and $10 million in early and growth-stage companies. It counts 14 companies in its portfolio.  
Arctos Sports Partners eyes new fund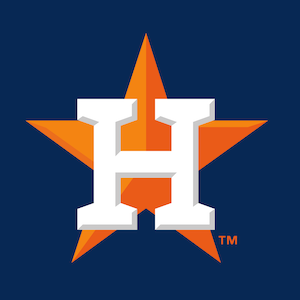 ⟫ The Dallas-based firm that holds stakes in teams like the Houston Astros (right) and the Golden State Warriors is looking to raise its second fund.
Arctos Sports Partners, an investment firm focused on professional sports franchises, is raising an undisclosed amount for its second private equity fund, The Dallas Business Journal reports.
Launched by co-founders Ian Charles, David O'Connor, Joseph Nasr, and Jordan Solomon in 2020, Arctos closed on its first fund with more than $3 billion in assets under its management last October.
Southlake VC firm raising three new funds
⟫ According to recent SEC filings, Southlake-based alternative investment firm High Circle Ventures is raising three new funds.
For its HCV 007 fund, the firm reported raising more than $1 million in equity from 28 investors. For its HCV 009 fund, it reported raising $580,000 in equity from 20 investors. And for its HCV 010 fund, it reported raising $4.68 million from 54 investors.
High Circle Ventures was founded by CEO Hemanth Golla, who also serves as a senior director and head of partner strategy and alliances at Plano's NTT DATA. According to its website, High Circle has invested in notable names, including SpaceX, Klarna, and Robinhood.
Fort Worth biotech company acquires diagnostic platform
⟫ Sanara MedTech, a Fort Worth-based biotech focused on surgical and chronic wound care technology, announced plans to acquire Precision Healing, a Massachusetts-based wound healing diagnostics platform in a $5.1 million cash and stock deal. Following the deal, Precision will operate as a wholly owned subsidiary of Sanara. Sanara said the move will "complete the initial iteration of its platform, integrating Precision's imaging technology with its virtual consulting capabilities. The company said it expects to enter into employment agreements with "key" Precision employees.
Agriculture crowdfunding platform raises new funds
⟫ Harvest Returns, a Fort Worth-based crowdfunding investment platform focused on agricultural technology and innovative practices, amended an SEC filing from January to reflect raising an additional $775,000 in equity from 17 new investors. The new money brings the fund's total to $1.58 million out of a $2.5 million offering. According to Harvest, its pool of more than 8,000 investors has provided more than $17 million in funding to early-stage businesses in the industry since launching in 2016.
Plano IT firm acquires digital product company
⟫ Plano digital business and IT services firm NTT DATA boosting its consulting and digital transformation business with the acquisition of Michigan-based Vectorform, a digital product and experience company. Terms of the deal were undisclosed. As part of the move, Vectorform's 80-person team will join NTT.  
Dallas investor acquires Wisconsin equipment maker
⟫ Dallas-based StoneTree Investment Partners, an industrial-focused firm founded last year, has made what appears to be its first investment. The firm announced making an investment in Wisconsin-based Power Test, a maker of dynamometers, heavy equipment testing systems, and control systems for an undisclosed amount. According to StoneTree's website, the firm makes controlling-stake investments in North American companies with at least 150 employees and revenue between $50 million and $200 million, with transaction sizes of up to $80 million.
Trive Capital invests in marketing firm
⟫ While not disclosing the amount, Dallas-based private equity firm Trive Capital has made its most recent investment with its structured capital strategy, which provides "bespoke debt and equity structures" for mid-market companies.
The firm announced investing in Terraboost Media, a Chicago-area media and marketing company. Terraboost co-founder and President Brett Morrison said the investment will help the company scale and digitize its network.
PE firm acquires local climate control product distributor
⟫ Irving-based climate control product distributor Omega Environmental Technologies, which focuses on the automotive industry, has been scooped up by Connecticut private equity firm Olympus Partners for an undisclosed amount. Previous owner AEA Investors will retain a minority stake and board seat with Omega, which says it has more than 20 distribution centers across the U.S.
Tailwater Capital invests in newly formed firm
⟫ Dallas-based private equity firm Tailwater Capital, which focuses on the energy and industrial industries, announced investing in California-based Renovo Resources, a newly formed company that focuses on water treatment solutions.
Tailwater said the move is part of its effort to help businesses transition to lower carbon emissions.
Renovo, led by Lnsp Nagghappan, will focus on turnkey projects across the U.S.
Dynamic Infusion Therapy acquires Austin firm
⟫ In an all-Texas deal, Plano's Dynamic Infusion Therapy has acquired Austin-based Vascular Access Consultants. The move will add to the outsourcer of vascular access services' network of more than 1,500 facilities across 21 states. Dynamic's President and CEO Peter Harris said the move is part of the company's plans to grow nationwide, as he teased more acquisitions in the future.
Digital health startup acquires Irving's WellVia
⟫ After launching and raising a $15 million Series A funding round led by ARCH Venture Partners last year, Dallas-based digital health solutions company Recuro Health announced acquiring Irving's WellVia, a virtual health provider. Recuro said the move will "significantly expand" its digital health capabilities, while building out its network of providers. WellVia's network includes primary care, urgent care, and behavioral health physicians licensed across the U.S. Recuro said WellVia will be added to its Digital Medical Home virtual care product.
IT solutions firm builds Houston presence with new acquisition
⟫ Advantex, a Dallas-based IT solutions firm, Houston's Round Rock Solutions, a technology solutions company. Advantex said the move will bolster its IT and network management service offerings, in addition to building out its presence in the Houston area. Round Rock VP Mike Jakemer said he will be joining the Advantex management team.
---

Want more?
Read more in Kevin Cummings' recent Follow the Money deal roundup:
Follow the Money: Netflix Acquires Local Video Game Developer, Dallas Startup Becomes Unicorn, Alkami Makes its Largest Acquisition, and More

Get on the list.
Dallas Innovates, every day.
Sign up to keep your eye on what's new and next in Dallas-Fort Worth, every day.