What companies are finding funding or having a big exit? From startup investments to grants and acquisitions, Dallas Innovates tracks what's happening in North Texas money. Sign up for our e-newsletter, and share your deal news here. 
---
Blue Star Invests in Florida-Based Payments Unicorn
A local investor has helped mint a new tech unicorn.
Frisco-based private equity firm Blue Star Innovation Partners, which is backed by Dallas Cowboys owner Jerry Jones, joined Greater Sum Ventures and HarbourVest Partners in a $245 million funding round for Florida-based payments platform Stax—giving the company a valuation of just over $1 billion.
The investment is also noteworthy in that it makes CEO Suneera Madhani (above, with her brother and co-founder, Stax President Sal Suneera) one of only a handful of female founders of color to raise more than $1 million. The new funding will help grow Stax's product capabilities, customer offerings, and team.
As part of the move, Rob Wechsler, founder and CEO of Blue Star, will join Stax's board.
"Stax is a rapidly growing company that's changing the way businesses conduct and scale their payments, which is why we chose to invest in them," Wechsler said in a statement. "The COVID-19 pandemic escalated the need for dynamic, flexible, and digital payment options all the way from small businesses to enterprise organizations and the software vendors that serve them. Fintech is rapidly evolving, and Stax is adapting just as quickly, ensuring their customers can do the same."
PLUS
Dallas-Based Veritex Holdings Makes One of Its Largest Non-Bank Investments
⟫ The parent company of Veritex Community Bank announced inking a definitive agreement to acquire New York bank treasury software platform StoneCastle Cash Insured Sweep, which does business as interLINK, in a deal valued at around $91 million. The deal includes $3 million in cash and 2.1 million shares of Veritex's common stock, and will see interLINK parent StoneCastle Partners retain a 4% minority stake in the business.
InterLINK administers about $8 billion in deposits via cash sweep programs. Veritex said the move, which marks its third non-bank acquisition over the past year, will give it scalable access to approximately $5.7 billion in diversified, stable core deposits. Alongside the acquisition announcement, Veritex said it plans to launch a $150 million common stock offering to be used to "support continued growth and general corporate purposes."
"We're excited at the opportunity to enhance our funding and liquidity profile with a modern, branchless distribution channel that provides sticky core deposits to fund several years of future growth," said Malcom Holland, Veritex chairman and CEO, in a statement.
Ryan Acquires Local Property Tax Firm
⟫ In an all-local deal, Dallas-based tax services firm Ryan has scooped up property tax consulting firm Marvin F. Poer and Company, which it says is the second largest in the U.S. The move will add 186 team members and 12 locations to Ryan's property tax practice, which the Dallas Business Journal says makes up about a third of Ryan's business. According to Ryan Chairman and CEO G. Brint Ryan, the deal positions the company to be the "number-one global brand in tax."
TPG Co-Leads $160M Investment in Video Game Developer
⟫ Thatgamecompany, the California-based mobile game developer of titles like Sky—which has had more than 160 million downloads—raised a funding round for the same amount led by Sequoia and Fort Worth- and San Francisco-based TPG. The company said the $160 million will be used to build out its development team and infrastructure. The announcement comes as Thatgamecompany brings on Pixar Co-founder Ed Catmull as a principal advisor.
DataBank Buys Houston Data Centers From CyrusOne
⟫ Colocation, connectivity, and managed services provider DataBank has closed its acquisition of four data centers in the Houston area from Dallas' CyrusOne for $670 million, adding more than 300,000 square feet of data center capacity to the locally based firm's portfolio. In addition, CyrusOne said it's planning to lease another of its data centers in Houston to a "hyperscale customer."
Sabre Sells Off Airlines Operations Business
⟫ Southlake-based travel industry software provider Sabre Corporation has wrapped up the sale of its Airline Operations portfolio to Canadian simulation technology firm CAE for $392.5 million. Sabre's Airline Operations business, previously called AirCentre solutions, has nearly 500 employees across 12 countries and serves more than 150 airlines. The portfolio includes solutions in crew and flight management, operational planning, and in-flight services. The deal marks CAE's ninth acquisition since 2020.
Kanarys Lands "Significant Investment" from Software Firm
⟫ Dallas-based startup Kanarys, which offers a diversity, equity, and inclusion (DEI) platform for organizations to tackle systemic issues in their workforce, is partnering up with CRM software firm HubSpot to help improve DEI initiatives for HubSpot's 135,000 customers. In addition, and while not disclosing the amount, the company has made a "significant investment" in Kanarys. HubSpot customers will now have access to Kanarys' proprietary platform, which helps companies identify blind spots and areas of growth. Since launching in 2019, Kanarys has raised more than $4 million, making CEO Mandy Price one of only about 50 Black women to raise more than $1 million in venture capital.
Health Tech Companies Merge
⟫ Coppell's Heritage CARES, a virtual behavioral health, substance misuse, and suicide prevention company, has merged with North Carolina-based therapist-led video content platform YouTurn. Heritage said the move will expand its offerings to provide a comprehensive program to help users maintain recovery. The company said it plans to produce new content focused on "critical behavioral health issues."
Signify Health Acquires Caravan Health for $250M
⟫ Creating what it says is one of the largest national networks of providers using value-based payment models, Dallas-based tech-enabled health care services company Signify Health has finalized its acquisition of Kansas City's Caravan Health, an accountable care organization. The deal is valued at $250 million, consisting of $190 million in cash and $60 million in Signify's common stocks. Signify said that, with the acquisition, it will support around $10 billion in total medical spend under its management.
Fort Worth Services Provider Merges with Product Distributor
⟫ Fort Worth's Eagle Automation, an industrial measurement and automation services provider, is merging with Midland-based automated valve and flow measurement product distributor VanZandt Controls. Heading up the combined 200-person company, which will have its headquarters in Fort Worth, is Eagle Automation CEO Don Maness. The company intends to retain both brands and focus on customers in Texas, New Mexico, Colorado, and Oklahoma, among others.
KPS Capital Partners Acquires Large Building Products Company
⟫ Dallas-based Oldcastle BuildingEnvelope, one of the largest vertically integrated building products companies in North America, is set to be acquired by New York private equity firm KPS Capital Partners for nearly $3.5 billion in cash. KPS said Oldcastle, which manufactures and distributes architectural hardware, glass, and glazing systems, will still act as an independent company, with more than 6,700 employees. KPS said it intends to invest in Oldcastle's commercial and operational growth strategies.
Ag-Focused Crowdfunding Platform Raises New Fund
⟫ Harvest Returns, a Fort Worth-based crowdfunding investment platform focused on agricultural tech and innovation, reported raising $540,000 in equity on a $750,000 offering from 24 investors for its fund titled Harvest Invest-035 LLC A Series of Harvest Invest LLC. Since forming in 2016, Harvest has raised more than $15 million for ag-related businesses.
Plano Company Acquires Single-Serve Coffee Brand
⟫ Plano-based co-packing company NuZee is getting into the single-serve pour-over coffee business with its acquisition of New York's Dripkit in a cash and stock deal valued at around $860,000. As part of the move, Dripkit will operate as Dripkit Coffee under NuZee's portfolio. Dripkit Founder and CEO Ilana Kruger is joining the NuZee team to help grow the business.
Due Diligence Firm Expands to Ohio with New Acquisition
⟫ Local independent commercial real estate due diligence firm BBG is expanding its operations in Ohio, with the acquisition of appraisal firm Crown Appraisal Group. The move increases BBG's team by 22 people, and will see Crown owners Donald Miller II and Andrew Moye, who founded the firm, become managing directors of BBG's Columbus, Ohio offices.
BGSF Sells Off Light Industrial Segment
⟫ Plano-based workforce solutions firm BGSF is selling off its light industrial segment, InStaff, to Spanish job marketplace Jobandtalent. When BGSF formed in 2007, the segment accounted for 100% of its revenue. BGSF CEO and President Beth Garvey said the divestiture will allow it to invest in managed services, consulting solutions, and geographic expansion.
Energy Transfer Is Divesting Its Canada Assets to Focus on U.S.
⟫ Diversified midstream energy firm Energy Transfer is selling 51%–valued at about $1.3 billion—of its interests in Energy Transfer Canada ULC to a joint venture between Pembina Pipeline Corporation and funds managed by investment giant KKR. The Dallas-based firm expects the move, which closes in Q3, to result in cash proceeds of about $270 million. The firm said it is divesting from its Canadian assets to "redeploy capital within the U.S."
TPG's Impact Arm Acquires Pediatric Care Provider
⟫ The Rise Fund, the impact-focused arm of Fort Worth- and San Francisco-based investment firm TPG, acquired Pennsylvania-based dental ambulatory surgery provider Blue Cloud Pediatric Surgery Centers for an undisclosed amount. The company operates 15 facilities across six states. With the acquisition, TPG said it's looking to expand Blue Clouds services.
Want more?
Read more in Kevin Cummings' recent Follow the Money deal roundup: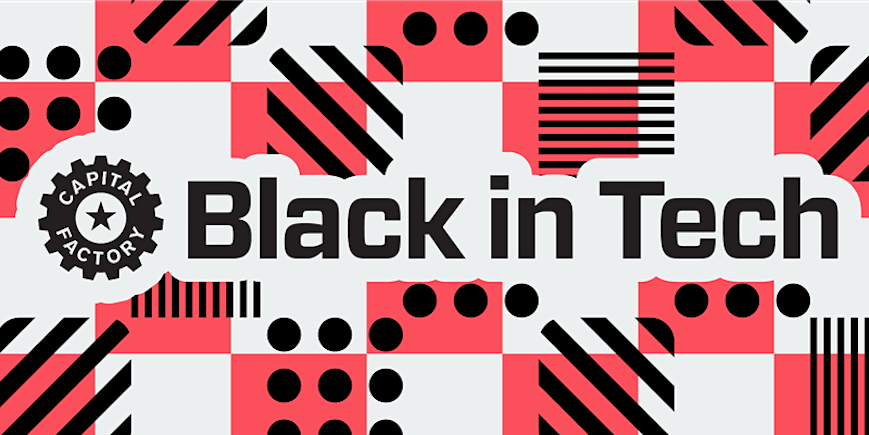 Follow the Money: Black in Tech Challenge Winners, Mark Cuban Invests in Tattoo Care Startup, the WNBA Gets New Backers, and More

Get on the list.
Dallas Innovates, every day.
Sign up to keep your eye on what's new and next in Dallas-Fort Worth, every day.