What companies are finding funding or having a big exit? From startup investments to grants and acquisitions, Dallas Innovates tracks what's happening in North Texas money. Sign up for our e-newsletter, and share your deal news here. 
---
Applied Blockchain files for Nasdaq IPO
A Dallas-based cryptocurrency infrastructure firm is looking to move to Nasdaq.
Applied Blockchain, an owner and operator of data center facilities used for mining crypto assets, filed plans with the SEC to uplist from the OTC Pink market to the Nasdaq Global Select Market in a move that could raise up to around $63 million.
With a facility in North Dakota already producing 55 megawatts of power and plans to develop a 200-megawatt wind-powered facility in Texas, Applied said it plans to use the offering's proceeds to purchase, lease, construct, or enter into energy service agreements at additional facilities. Ultimately it expects to bring 5 gigawatts of energy online over the next five years, the company said in its filing.
Applied is planning to offer around 3.2 million shares with an estimated mean price of $18.54. That would give the company a market capitalization of about $1.8 billion, according to the Dallas Business Journal. It's planning a one-for-six reverse stock split and will trade under the ticker APLD—the same it uses currently on the over-the-counter markets.
You can read more about Applied Blockchain's moves in our story here.
PLUS
Health care-focused PE firm raises second fund
⟫ A Dallas-based health care-focused private equity firm has exceeded the $300 million it aimed to raise with its second fund.
Havencrest Capital Management, which has more than $600 million in assets under its management, announced closing on its oversubscribed $365 million Havencrest Healthcare Partners II, L.P. fund. Now it plans to invest in and acquire U.S. healthcare companies.
The amount marks an increase from its first $200 million fund, which saw a net internal rate of return of 65% and 3.2 times the net multiple of invested capital.
According to the firm's website, it makes control and non-control buyout, recapitalization, and growth equity investments in healthcare companies with a revenue of more than $10 million and an enterprise value between $25 million and $100 million. According to the Dallas Business Journal, Havencrest made one new platform acquisition last year, along with five add-on acquisitions. It also sold off two companies.
Dave & Buster's combines resources with Dallas' Main Event 
⟫ Local "eatertainment" companies are combining their resources. Coppell-based Dave & Buster's Entertainment, a publicly traded firm, is set to acquire Dallas' Main Event Entertainment in an all-cash deal valued at $835 million. The companies call the deal a "transformational opportunity."
Following the deal's completion, Main Event will continue to operate as a distinct brand under Dave & Buster's. Sheehan said the move will allow the two brands to expand their customer base—with Main Event focusing on family entertainment and Dave & Buster's focusing on young adults—while saving around $20 million over the next two years through consolidating store support center services and supply chain operations.
When the deal closes later this year, Main Event CEO Chris Morris will become the CEO of Dave & Buster's. Before joining Main Event in 2018, Morris served as the president of California Pizza Kitchen. He has also held executive roles at North Texas-based companies On The Border Mexican Grill and the parent company of Chuck E. Cheese. While at Main Event, Morris is credited with expanding the company's footprint by more than 30% and more than doubling its EBITDA.
Neiman Marcus lands new minority owner
⟫ Shoppers around the world will soon have access to products from one of Dallas' best-known fashion retailers. With a $200 million investment from London-based online luxury retail marketplace Farfetch, Neiman Marcus Group has a new minority owner and a partner that will help it expand its reach globally.
The partnership will initially focus on Neiman-owned retailer Bergdorf Goodman, which has physical locations in New York, with Farfetch helping to expand its online site and app globally via digital customer experiences and curated offerings on Farfetch's platform. Neiman Marcus, which also owns the brands Last Call and Horchow, will later be added as a partner to Farfetch's platform, making it accessible to customers around the world.
With the financial investment, Neiman said it plans to accelerate growth in its technology and digital capabilities—areas the company has shown previous interest in with its acquisition of Seattle-based machine learning selling platform Stylyze. Neiman Marcus has been focusing on its digital sales, after scaling back brick-and-mortar operations following its emergence from bankruptcy in 2020 with a restructuring plan to eliminate more than $4 billion in debt and $200 million in annual interest expense.
Supply chain solutions provider acquired by specialty products firm
⟫ Irving-based Gexpro Services unveiled making two acquisitions this quarter that "significantly" expand its reach and scale.
At the end of last month, the supply chain solutions provider scooped up nearly all of the assets of Frontier Technologies Brewton and some assets of Frontier Engineering and Manufacturing Technologies for $30 million. It also announced it had acquired Denmark-based Resolux Group for about $36 million. Both companies make components for the renewable energy industry.
The moves add to three other acquisitions the company has made in the past year. It now has operations in nine countries.
Gexpro was itself acquired earlier this month, along with California-based test and measurement products and solutions provider TestEquity, by Chicago-based specialty products firm Lawson Products.
Jaunt Air Mobility lands two new investors
⟫ With new backers, a Dallas-based aerospace company is looking to take flight—vertically and electronically.
Jaunt Air Mobility, a maker of electric vertical takeoff and landing (eVTOL) aircraft, announced landing funding from notable investors Calin Rovinescu and Mitch Garber at an undisclosed amount.
Rovinescu previously served as the president and CEO of Air Canada for more than a decade. Garber is a minority owner and executive committee member of the NHL team the Seattle Kraken, as well as an investor and board member for San Antonio's Rackspace.
The investment comes as Jaunt is looking to develop and commercialize VTOL vehicles—one with defense uses and one for air taxi and cargo delivery uses. It also comes on the heels of Jaunt's acquisition by AIRO Group Holdings last month for an undisclosed amount that saw Jaunt become a wholly owned subsidiary of the firm that's made up of seven companies, creating an air mobility, autonomy, and aerospace platform.
Pharmaceutical firm forms VC fund
⟫ Pharmaceutical giant AmerisourceBergen, which has a large presence in North Texas, is launching a $150 million corporate venture capital fund. Called AB Health Ventures, the fund will focus on investing in early- and mid-stage startups working in areas like clinical development, pharmaceutical commercialization, and animal health. AmerisourceBergen opened a 300,000 square-foot campus in Carrollton in 2019, the second-largest operation for the company at the time.
Primoris Services lands $155 million in contracts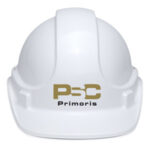 ⟫ Dallas-based Primoris Services has announced two projects with a combined value of more than $155 million. The awards were secured by the company's Energy/Renewables segment, including a $48 million heavy civil contract awarded by the Texas Department of Transportation and a $110 million water and mechanical project in the state of Florida. Both projects begin in Q2, with the Texas one due for completion in 4Q 2024.
Telecom company snags DoD contract
⟫ Oceus Networks, a Virginia-based telecoms company, has landed an $84 million contract to design a mobile cellular network for the Department of Defense—and much of that work will likely be happening in North Texas, as the company's R&D labs are in Plano and its integrations and operations center is in The Colony. The contract will see Oceus engineer, install, and operate a communication system that can support the DoD's wireless apps and any future updates.
Trinity Investors raises new fund
⟫ Southlake alternative asset management firm Trinity Investors reported raising its target of nearly $11.4 million in equity and pooled investment fund interests from more than 100 investors for a fund titled TPEG HH Behavioral Health Investors LLC.
Launched in 2006 and led by Managing Partners Daniel Meader and Sanjay Chandra, Trinity Investors recently rebranded from Trinity Private Equity Group.
According to the Dallas Business Journal, the firm invested $2.2 billion in new deals last year and is expecting to invest between $2.6 billion and $2.9 billion this year.  
Real estate investment firm raises more than $31 million
⟫ The Fort Worth real estate investment firm of John Goff, one of the owners of Frisco's Complexity Gaming, has raised millions from nearly two dozen investors. According to an SEC filing, Crescent Real Estate has raised nearly $31.5 million in equity, limited partnership interests, and pooled investment fund interests from 22 investors for a fund called GPIF Madison Hotel Partners, LP.
Specialty components company acquires a more than 100-year-old firm
⟫ Marking its fifth transaction in the past year, Fort Worth's Novaria Group, a maker of specialty hardware components and coatings for the aerospace and defense industries, has acquired nearly all of the assets of Hohman Plating, a more than 100-year-old Ohio-based metal finishing and coating services company. As part of the move, Hohman owner Bill Miller will join Novaria's board. Terms of the deal were not disclosed.
Ashford secures $100 million corporate term loan
⟫ With a new $100 million corporate term loan, Dallas-based Ashford could be making new acquisitions in the future. The alternative asset management firm announced entering into the five-year loan, drawing down $50 million initially. The other $50 million can be drawn over the next 24 months and will help Ashford pay off an existing term loan. The money will also be used for general purposes, which the company says includes potential acquisitions. Ashford has a stake in publicly traded REIT platforms Ashford Hospitality Trust and Braemar Hotels & Resorts, two NYSE-traded companies that together own 114 hotels. Ashford reported $384.6 million in revenue last year, a 31% increase from the previous year.
Tax software company lan
⟫ Fort Worth's Source Advisors has landed a new majority investor. The tax solutions and software firm announced receiving an investment from Boston private equity firm BV Investment Partners for an undisclosed amount.
Source Advisor President Chris Henderson said the investment will help the company, which has more than 150 employees, build out its technology, including its recently launched automated T&D tax credit platform.
Recreational Realty expands to Florida with facility acquisitions, hires six senior leaders
⟫ Recreational Realty, a Dallas-based startup founded by former CyrusOne CEO Gary Wojtaszek, offers storage for recreational vehicles—or as he puts it, "toys." The fast-growing startup, which operates and develops specialized RV and marine storage facilities, is expanding into the Florida market. The Dallas-based owner, operator, and developer of boat and RV storage facilities announced scooping up 11 sites in the Sunshine State that it says are situated near major waterways, beaches, and attractions. The move comes on the heels of Recreational's entrance into the Houston market last month with the acquisition of eight facilities, which along with the Florida expansion brings the firm's total number of facilities to 25, representing about 2.8 million square feet. Last month, Recreational made six senior leadership hires, including naming former CyrusOne leader Mike Schwartz as its new chief financial and operating officer.
David Seeley contributed to this report. 
---

Want more?
Read more in Kevin Cummings' recent Follow the Money deal roundup:
Follow the Money: Zimperium Acquired, Arctos Sports Partners Eyes New Fund, Dallas Venture Capital Makes Two Investments, And More

Get on the list.
Dallas Innovates, every day.
Sign up to keep your eye on what's new and next in Dallas-Fort Worth, every day.