CUBAN INVESTS IN STARTUP THAT WILL 3D-PRINT ROCKET ENGINES, BOOSTERS
Dallas Mavericks owner Mark Cuban was among a group of investors in a Series B funding round that brought in an additional $35 million for Relativity Space, which plans to 3D print its rocket engines and boosters.
Besides Cuban, the round was led by Playground Global and also included Social Capital, and Y Combinator, according to Ars Technica.
The new funding will allow Los Angeles-based Relativity Space to speed up its efforts to attract launch contracts for future satellites. The company already has secured more than $1 billion in commitment for future orders, co-founder and CEO Tim Ellis told Ars Technica. Relativity Space also has released a video on the manufacture and test firing of its Aeon 1 engine.
REVTECH SECURES $10M IN RECENT FUNDING ROUND
Dallas mentor-driven venture capital retail accelerator RevTech has secured its largest funding round to date — $10 million that it plans to invest in more than 25 retail tech and ecommerce startups.
"The timing for a larger fund is right, because RevTech is beginning to see exits from prior funds, and many of our current investments are growing rapidly," said David Matthews, managing director of RevTech, in a statement, Retail TouchPoints reported. "This new fund allows us to maintain our ownership in these high-growth companies by investing in subsequent rounds, while also making new investments."
In January, RevTech said it led the first $1 million of a $3 million Series A funding round for Birdzi, a New Jersey-based technology startup that offers a mobile engagement platform for small- and mid-size grocery chains.
ROYAL ALLIANCES GETS 'SEVEN FIGURE' BACKING FROM DECATHLON CAPITAL PARTNERS
Irving-based mailing industry network Royal Alliances has received revenue-based growth financing described as being in the "seven-figure" range from Palo Alto, California-based Decathlon Capital Partners.
According to FinSMES, Royal Alliances was founded in 2012 by CEO Aaron McDaniel, and is anchored by a network-based, free-to-use cloud software that supports third-party mail-share, logistics, tracking, accounting, and data security.
AT&T INVESTS IN VIDEO NEWS NETWORK CHEDDAR
Cheddar, a live and on-demand video news network focused on covering the most innovative products, technologies, and services, has received $22 million in a Series D funding round. Among the 13 investors is Dallas-based tech giant AT&T Inc.
Cheddar has raised $54 million in its four funding rounds, according to Crunchbase.
PLUTUS21 REGISTERS FUND FOCUSING ON CRYTOCURRENCY
Dallas-based investment firm Plutus21 has registered a new hedge fund that will focus on cryptocurrency, according to a filing with the Securities and Exchange Commission. 
The Dallas Business Journal reported the fund manager will be Richard Raizes, who said he has talked about blockchain, the technology behind bitcoin, and other cryptocurrencies throughout North Texas.
BLADE RAISES $38M, PARTNERS WITH AIRBUS HELICOPTERS
In announcing it had raised $38 million in new funding recently, New York-based Blade, known for its helicopter rides from airports into city centers, also dropped a bit of news significant to North Texas.
The company said it would be partnering with Grand Prairie-based Airbus Helicopters to co-brand the existing Airbus Ride service in the Dallas area. In the announcement, the companies said they plan to launch an intra-city helicopter service outside the U.S., marking Blade's first international launch.
According to Helicopter Investor, Blade will provide new technology solutions and on-the-ground customer-experience management to the Airbus Ride service for its Dallas flights.
AUDITIONME RAISES $100K OF $500K GOAL
AuditionMe, the Rockwall-based content startup has raised $100,000 of its goal of $500,000, the Dallas Business Journal reported.
In a filing with the SEC, AuditionMe said that funding came from four investors. The company was founded by Caleb Applegate to give visual content producers a place to post and monetize their photos and videos with ad revenue.
---
MERGERS & ACQUISITIONS
PERKINS + WILL, DALLAS-BASED LAUCKGROUP MERGE 
Dallas interior design firm lauckgroup has merged with global architecture firm Perkins + Will, boosting the firm's presence in the Southwest, D CEO reported.
Lauckgroup has offices in Dallas, Houston, and Austin, while Perkins + Will has offices across the nation. Its Dallas office office is in the renovated Dallas High School development of Matthews Southwest. 
D CEO reported that under the merger, lauckgroup will take on the Perkins + Will brand and lauckgroup staff will join Perkins + Will's staff in consolidated offices in Dallas, Austin, and Houston.
CANADIAN PENSION FUND BUYS DALLAS WIND FARM OPERATOR 
Dallas-based wind farm operator Leeward Renewable Energy LLC will be bought from ArcLight Capital Partners by Ontario Municipal Employees Retirement System, one of Canada's largest pension funds, Blooomberg Markets reported.
According to the report, the deal will be made through the pension fund's OMERS Infrastructure Management subsidiary. No terms of the deal were disclosed.
Bloomberg reported that Leeward owns and operates 19 wind farms across nine states, with a total installed capacity of roughly 1.7 gigawatts.
ACQUISITION CREATES GIANT HISPANIC-FOCUSED SUPERMARKET CHAIN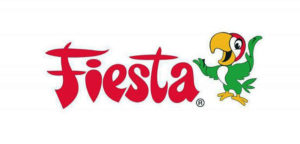 Houston-based Fiesta Mart LLC, which operates Hispanic-focused grocery stores in Dallas-Fort Worth and other Texas cities, has been bought by Bodega Latina Corp., doing business as "El Super."
The combined companies create one of the largest Hispanic-focused supermarket companies in the nation with 122 stores across Texas, California, Arizona, Nevada, and New Mexico.
ACCENTCARE BUYS HOME HEALTH COMPANY
AccentCare Inc. has bought a home health company and merged it under its home health care regional brand — Texas Home Health.
D CEO Healthcare reported that AccentCare bought the attendant-care portion of Quality Care Services, a company that has clients in the Beaumont, Texas area in a deal that was effective Feb. 1.
"This will help us provide in-home independence to even more seniors who are in need of care." AccentCare CEO Steve Rodgers said in a statement.
Who are those companies that are finding funding or having a big exit? We're tracking what's happening in North Texas in the Dallas-Fort Worth Innovation Guide. 
Browse our funding and exit successes →
Texas is home to every stage of capital that a growing company may need. Angel investors, family offices, venture capital, and private equity firms are looking to find — and invest in — great companies. 
Explore funding opportunities →
Updated 4:50 p.m. March 22 with new funding amount from Door.

Get on the list.
Sign up to keep your eye on what's new and next in Dallas-Fort Worth, every day.