What companies are finding funding or having a big exit? From startup investments to grants to acquisitions, Dallas Innovates tracks what's happening in North Texas money every Thursday. Sign up for our e-newsletter to stay in the loop.
Aircraft maintenance software maker EmpowerMX raises $5M 
EmpowerMX, a Frisco aircraft maintenance software company, said in a regulatory filing that it has raised $5 million.  The Dallas Business Journal reported that EmpowerMX — which is partnered with IBM and Microsoft — launched its first product in the late 1990s and previously was based in Duluth, Minnesota.
Its FleetCycle product is designed to assist airlines and aircraft maintenance companies in managing their assets, including satisfying maintenance requirements, planning and recording maintenance actions, and providing consistent data for reporting and analysis.
Celanese completes $570M senior note offering
Irving-based Fortune 500 chemical company Celanese Corp. announced that its subsidiary, Celanese US Holdings LLC, has completed its registered offering of €500 million [roughly $570 million] of 2.125 percent senior notes due 2027. 
According to a release, the notes are guaranteed on a senior unsecured basis by Celanese Corp. and certain Celanese domestic subsidiaries. Proceeds primarily were used to refinance an existing term loan maturing in 2021.
"This transaction extends our debt maturity profile and reduces our interest expense at the same time," Scott Richardson, Celanese senior vice president and CFO, said in a statement. "We continue to grow earnings and cash flow while also improving the strength of our balance sheet."
Senior notes are debt securities, or bonds, that would take priority over other unsecured notes in case of a bankruptcy, and must be paid first if assets are available in the event of a company liquidation.
The DEC @ Redbird gets $200K Bank of America Builders grant
The DEC @ Redbird opened earlier this month in South Dallas as the newest location for the Dallas Entrepreneur Center, and the event was greeted with a $200,000 Bank of America Builders grant.
We reported that Bank of America created Neighborhood Builders with the idea to provide nonprofits the tools to successfully develop and create more sustainable communities. You can read our earlier report here.
Fit Factory raising $33M as it expands to Dallas market
A Boston-based health club chain, which said in June that it was expanding into the Dallas market, is raising $33 million, the Dallas Business Journal reported, citing a regulatory filing. 
Fit Factory said its Dallas market expansion would include up to 10 locations and, in its filing, listed an Uptown address. 
This past summer, Fit Factory co-founder Ryan Gadles told the Business Journal that the Dallas area was a "perfect fit for our business model."  
MERGERS & ACQUISITIONS
Sun Holdings acquires Taco Bueno in bankruptcy reorganization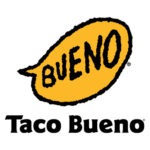 Irving-based Taco Bueno Restaurants announced Tuesday that it had agreed to be acquired by Taco Supremo LLC, an affiliate of Dallas-based franchising giant Sun Holdings Inc., as part of a restructuring in federal bankruptcy court where Taco Bueno has sought Chapter 11 protections.
Taco Supremo has bought all of Taco Bueno's outstanding debt and came through with $10 million in new financing, the companies said in a reorganization plan filed with the court. Taco Bueno was acquired in 2015 by TPG Growth, the middle-market wing of Fort Worth-based investment company TPG, which did not comment on the the deal, according to the Dallas Business Journal.
Among Sun Holding's nearly 1,000 fast-food locations nationwide are Arby's, Burger King, Popeye's, Golden Corral, and Krispy Kreme.
BayMark Health acquires SpecialCare Hospital Management
Lewisville-based BayMark Health Services has acquired SpecialCare Hospital Management, a St. Louis, Missouri, provider of specialized inpatient stabilization and withdrawal management service company for people suffering with addictions.
No financial terms of the deal were released.
SpecialCare works with 46 acute care hospitals in 13 states. Before the acquisition, BayMark said that following the acquisition it will manage and operate a total of 209 programs: 146 Opioid Treatment Programs, eight office-based buprenorphine treatment programs, 12 outpatient withdrawal management facilities, 46 inpatient withdrawal management programs, and one residential treatment facility across 32 states and the province of Ontario in Canada.
First Reserve to buy Dominion's stake in Blue Racer Midstream
First Reserve has agreed to buy Virginia-based Dominion Energy's 50 percent stake in Dallas-based Blue Racer Midstream LLC in a deal that is expected to close before year's end. No financials terms of the deal were disclosed, PE Hub reported.
Blue Racer was formed as a joint venture in 2012 by Dominion Energy and Caiman Energy II LLC to own, operate, develop, and acquire midstream assets in the Utica Shale in the Appalachian Basin and some adjacent areas in the Marcellus Shale.
CenterOak Partners gets majority stake in abrasive products supplier
Dallas-based private equity firm CenterOak Partners has acquired a majority stake in GNAP, a Michigan-based supplier of abrasive products for multiple industries.
Terms of the deal were not disclosed, according to the Grand Rapids Business Journal.
"GNAP represents an attractive opportunity to work with a leading industrial growth business operating in large and fragmented product categories."
Randall Fojtasek
"GNAP represents an attractive opportunity to work with a leading industrial growth business operating in large and fragmented product categories," CenterOak Managing Partner Randall Fojtasek said. "We are very impressed with the company's emphasis on technical expertise, product category leadership, and customer service — three pillars of a strong and scalable value proposition."
CenterOak was founded in 2014, and focuses on control-oriented investments in mid-market companies in the consumer, industrial, and business services sectors.
San Antonio firm buys Arlington's Documentworx
Arlington-based Documentworx has been bought by DOCUmation Inc. in a move that will expand the San Antonio-based company's access across markets in North and East Texas, the San Antonio Business Journal reported.
DOCUmation sells printers, copiers, and information technology to business customers. It plans to change the company's name to documentWORKS and open offices in Houston and Austin. Documentworx was founded in 2012 by Perry Langham and David Jones.
No financial terms of the deal were released.
READ NEXT
Follow the Money: $1M Grant for Luminant Battery Project, Playful Nets $5M, NTT Data Makes Acquisition
What companies are finding funding or having a big exit? We're tracking the deals in the Dallas-Fort Worth Innovation Guide. 
Browse our funding and exit successes →
Texas is home to every stage of capital that a growing company may need. Angel investors, family offices, venture capital, and private equity firms are looking to find — and invest in — great companies. 
Explore funding opportunities →

Get on the list.
Dallas Innovates, every day.
Sign up to keep your eye on what's new and next in Dallas-Fort Worth, every day.