There's a lot happening in the education landscape in Dallas-Fort Worth.
From higher education initiatives and first-of-its-kind classes, to new learning centers and grant programs, here's some of what's new and next.
Lauren Hawkins and Blair Welch contributed to this report.
Amazon Future Engineer program plans to fund Texas computer science courses
Nearly 80 Texas schools were chosen for the Future Engineer program, with those in North Texas including Dallas, Fort Worth, Terrell, and Wylie.
Amazon is partnering with Edhesive to provide both introduction and advanced placement level computer science online curriculum for free. Students will receive a free AWS Educate membership, which will provide them with the computing power necessary for coding projects and additional content. Teachers will get the chance to learn with professional development available through the initiative.
Amazon's goal is to inspire students from low-income communities to pursue careers in computer science and coding, which is why it selected over 700 Title I schools to participate in its new program.
"Expanding opportunities to students through Amazon's Future Engineer program means that Amazon is contributing to the future of the Texas workforce by helping to prepare students for careers in high-demand jobs," Ruth Ruggero Hughs, chair and commissioner representing employers of the Texas Workforce Commission, said in a statement. "I applaud Amazon for making this investment, promoting education and further committing to developing a skilled workforce."
The Amazon Future Engineer program launched last year as a four-part childhood-to-career program to reach kids from underprivileged communities. As part of Amazon's $50M investment in computer science and STEM education, the initiative hopes to inspire more than 10 million kids each year to explore computer science careers. The program also plans to award scholarships and paid Amazon internships. If teachers want to their students to participate, they are encouraged to apply here.
AECOM is offering hypermobility classes at UT Arlington
The future of urban mobility is being explored with the help of a new UTA class being taught by Dallas-based AECOM.

AECOM is a global network of engineering, design, construction, and management that aims to create a better world for the future. The company has a focus on mobility and transportation, primarily working on "smart city technology."
The hypermobility class is among the first in the region, with the purpose to prepare students for the future workforce now. This includes preparation for jobs in transportation, smart cities, and more.
The class will focus on drone delivery, the driverless car revolution, travel at super high speeds with up-and-coming technologies like the Hyperloop, and other mobility innovations that have the potential to disrupt the way we currently live. Various angles of what this potential change could do will be discussed, from the potential social divides that could be caused to new professional practices that could result from the technologies.
HIGHER EDUCATION
SMU Pro offers new opportunities to earn online master's degrees
SMU Professional and Online Program is offering new ways to earn degrees and certificates, both in the classroom and online.
The program offers many different certificates, degrees, and courses to further the education of its participants. New degrees include online master's degrees in cybersecurity and data science, but the program also offers certificate programs in tech specialties such as digital marketing, digital analytics, cybersecurity risk and analysis, cloud for systems integration, and UX design.
"With SMU PRO, students can strengthen their resumes and explore new fields of interest by acquiring competencies that employers are seeking—all delivered from leading faculty and instructors who are experts in their fields," Kimberly Rutigliano, managing director, said in a statement. "Our vision is that SMU PRO will provide the professional power that leads to students' success."
SMU Pro is an initiative of SMU, giving the program a nationally ranked reputation, whether learners are working toward a new certificate or a master's degree. SMU PRO offers learners many opportunities, including:
Renowned faculty and experienced practitioners, striving to ensure students receive an education that's meaningful and interactive in both the online and on-campus classroom settings;
SMU's many ties to the industry regionally, nationally, and internationally; and
Access to SMU's worldwide alumni organization that connects students to an involved network for career advice, placement, and advancements.
Texas Woman's University breaks ground on new science and technology learning center
A new multi-million dollar project will cater to scientific research for both graduate and undergraduate students at TWU.
The new project broke ground on Friday, Feb. 22 at 8:45 a.m. during a groundbreaking ceremony. The event took place outside the Ann Stuart Science Complex, with university officials, as well as members of the Board of Regents in attendance. The project is estimated to cost $54 million, and is scheduled to be completed in June of 2020. The new building will be on campus, on North Bell Avenue and Texas Street.
The new 8,000-square-foot, four-story building will be utilized by students for university research across an array of studies, including: chemistry, biochemistry, biology, nutrition & food science, and psychology.
Dallas community college district hopes to address issues with $1.1B bond proposal
The bond election has been approved for May 4, according to the Dallas Morning News.
The Dallas community college system's enrollment is expected to rise by about 12,000 students in the next few years.
Among the issues that the bond hopes to address are expanding facilities and dealing with workforce needs. Some of the funds are expected to be used to build a Dallas Education and Innovation Hub in Downtown Dallas, complete with a business training center. In order to accomplish this, the El Centro campus would have to be completely redesigned.
"The Dallas County Community College District is totally committed to the success of our students and the communities we serve. DCCCD started a journey five years ago that involved identifying what the community needs are and any gaps that existed which we needed to fill," Dr. Joe May, DCCCD's chancellor, said in a statement. "The bond program that our trustees approved today represents far-reaching efforts to meet those needs."
DCCCD wants to split the bond's funds with $535 million going toward the Dallas Education and Innovation Hub, $235 million to industry-aligned workforce projects, and $332 million to student-related instruction programs. Despite the bond's goals, the current tax rate is expected to be maintained through the program's six-year length.
UT Dallas, Capital Factory partner on incubator to boost students' ventures
The UT Dallas Institute for Innovation and Entrepreneurship has launched a partnership with Capital Factory to create an incubator that will benefit entrepreneurial efforts at the university by accelerating to market the products and services of ventures founded by UT Dallas students.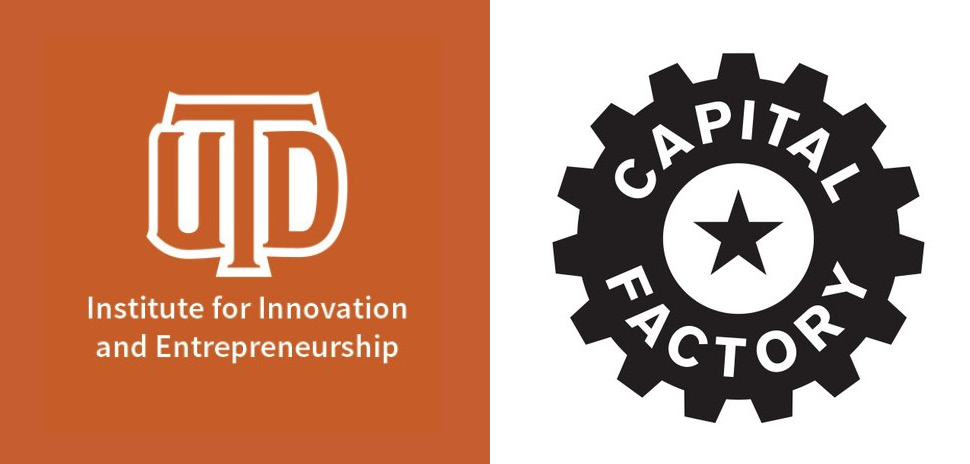 Capital Factory is one of the most active early-stage tech investors in Texas and opened an office in the Uptown neighborhood of Dallas in 2018.
UT Dallas said that the partnership is expected to make downtown Dallas an anchor for UT Dallas entrepreneurship activity. As part of the partnership, select UT Dallas student-founders and their teams will get coworking memberships there.
"Dallas' urban core is an incredibly important hub of entrepreneurial innovation—from startups to large corporate innovation centers—with a sophisticated and growing range of venture investors choosing to locate there," said Duane Dankesreiter, senior vice president of research and innovation at the Dallas Regional Chamber.
TCU and UNTHSC's Fort Worth medical school rethinks healthcare education
For generations, medical school has meant two years of lectures and memorization for tests—with little connection to the practice of healthcare or interacting with patients—followed by two years of grueling hours in the hospital. Texas Christian University and the UNT Health Science Center's new medical school in Fort Worth is hoping to turn that tradition on its head.
The first class of 60 students will begin this summer, and they will experience a curriculum that differs from the traditional model. Efficiency, holistic learning, and real-world application are top of mind for the new school.
While there already is a medical school in Dallas and an osteopathic medicine school in Fort Worth, Dean Dr. Stuart Flynn says that more physicians are needed because of Texas' shortage. He also hopes the school will be a boon to the local economy and will attract biotech, pharmaceuticals, and other industries to grow businesses in the nation's 15th largest city.
Also, on Tuesday, the school of medicine announced that it had received a gift from Dr. John M. Geesbreght to establish the John M. Geesbreght, M.D., M.S., FACEP Endowed Chair of Emergency Medicine. Terence McCarthy, M.D. was named the inaugural recipient.
K-12
Dallas initiative offering tuition-free degrees reaches 16,000 pledges
Out of 43 participating high schools, more than 95 percent of seniors signed on to take the Dallas County Promise this year, according to the Dallas Business Journal.
Launched in 2017, the Promise initiative seeks to increase the amount of Dallas County students who go on to gain bachelor's degrees for free or with low expenses. Students have been given the chance to earn their degrees from Southern Methodist University, the Dallas County Community College District, or the University of North Texas at Dallas.
"When you can say, regardless of income or GPA, everybody has a free tuition pathway, that is a powerful community message that helps the principal [of high schools involved] and the community rally around college, because it's inclusive. It's for all kids," Eric Ban, the managing director of Dallas County Promise, told the DBJ.
The initiative started with the Dallas County Community College District Foundation using a decades-long scholarship strategy, but it wanted to make a bigger impact with its money. That's why Dallas County Promise was created. Despite the initiative's major goals, the system doesn't get hit with a large economic toll.
"The majority of our kids will get full Pell [grants], which is $4,000 per year. And our community college cost is $1,770 for a year's tuition," Ban said. "For three out of four kids, college has been kind of tuition-free for a long time. We just haven't marketed to them that way."
Dallas County Promise seems to be working well so far—out of the organization's first round of 2,849 students, 82 percent are still enrolled this spring.
North Texas school implements STEM lab requirement for K-4 students
Addison-based Trinity Christian Academy seeks to turn students from consumers to creators of technology at an early age.
2019 marks the beginning of TCA's mandatory STEM-focused class, which hopes to spark an interest in STEM in students as young as five. TCA hopes that the class will teach students critical skills for future success, known as the four Cs: collaboration, communication, creativity, and critical thinking.
In order for students to effectively learn, they will undergo a variety of activities in the STEM lab, like engineering design. This activity is expected to teach students problem-solving and design skills by creating and testing models, then improving on those designs.
Todd Williams is flipping the script for Dallas public schools
Chairman and CEO of The Commit Partnership Todd Williams is working to improve public schools not just in DISD, but across Texas as a whole.
In 2014, Dallas County had 43 schools that were failing state academic accountability.
Today, there are four.
This change can largely be contributed to Williams, who founded the Commit Partnership, which works to resolve education issues across Dallas County.
"We're the fastest-improving urban district in the state," Todd Williams told the Dallas Morning News, "and we should be proud of that."
Williams spends much of his time in Austin, urging leaders of legislative sessions to take action towards his efforts. The retired Goldman Sachs executive is a product of DISD, and grew up in a low-income family—so the cause hits close to home.
Provisions include providing $100 million for districts to offer a merit-pay system to attract top-notch teachers and give financial incentive for districts to improve their schools that are currently failing. The ultimate goal is to implement a transformational education system across the entire state.

Get on the list.
Dallas Innovates, every day.
Sign up to keep your eye on what's new and next in Dallas-Fort Worth, every day.