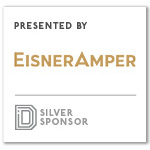 EisnerAmper created this two-part series to help companies and individuals manage and maximize the value of their intellectual property. This series is for professionals in all industries who have intellectual property and want to understand how to value and protect it.
Part I Recap
In part I of this series Graham Rogers, Nelson Luis, and David Sumner, help participants identify, value and enforce (through audits) their intellectual property rights.
Key take-aways:
Understand methods to identifying various forms of intellectual property 

Learn why and how an inventory of these assets should be undertaken

Understand the various valuation methodologies and how they are used to value intellectual property

For intellectual property that has been licensed to a third party, learn how the use of royalty audits can be beneficial to both parties
Part II Overview 
In part II, Graham Rogers, Nicole Zakowicz, and Jacob Wharton will discuss strategies for seeking copyright, trademark, or patent protection. This session will further expand on maximizing the value of intellectual property by enforcing IP rights through litigation.
Key take-aways:
Understand strategies of protecting intellectual property

Learn ways to enforce IP rights

Understand ways in which to litigate and seek damages when its IP has been infringed

Understand the type of economic damage remedies that are available based on the type of IP infringed (e.g., lost profits, reasonable royalties, disgorgement)

Get on the list.
Dallas Innovates, every day. 
Sign up to keep your eye on what's new and next in Dallas-Fort Worth, every day.