Across North Texas, companies are promoting and hiring people to take on leadership positions within their organizations.
Dallas Innovates covers prominent personnel moves in Dallas-Fort Worth businesses and nonprofits—from the newest startups to well-established companies. Here are the people moves tied to innovation and technology in the region.
Don't miss a move: Get Dallas Innovates Every Day. Have a move? Let us know.
RealPage names a new CFO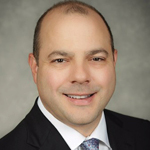 Richardson-headquartered RealPage, a provider of software and data analytics to real estate owners and managers, has named Brian Shelton its new executive vice president, chief financial officer, and treasurer.
Shelton has been with RealPage since 2014, most recently as its senior vice president and chief accounting officer. Prior to that, he was SVP of Finance. Since August 2020, he's been serving as RealPage's interim CFO and treasurer.
Per a news release, Shelton has more than two decades of experience in finance and accounting. He will directly report to RealPage Chairman and CEO Steve Winn in his new role.
"Brian has been an integral part of the RealPage leadership team and has led numerous initiatives to improve the financial and operational performance of RealPage over the past six years," Winn said in a statement. "As Chief Financial Officer, Brian will help us to execute on our plans to deliver strong financial performance, accelerate organic revenue growth and drive efficiencies and expanding margins, and ultimately enhance long-term shareholder value."
Robin Autopilot appoints a chief product and strategy officer
Robin Autopilot USA, a Dallas-based provider of solutions for the robotic mower and lawn maintenance market, announced Hiten Sonpal as its new chief product and strategy officer.
In his new role, Sonpal will be tasked with leading the company's product and software engineering functions and overseeing its investments and innovation efforts. Robin Autopilot's platform is meant to help landscapers begin offering robotic mowing to their customers.
In joining Robin Autopilot, Sonpal brings a strong background in global product development, technological innovation, and engineering for the home robotics industry. He previously spent more than 15 years with iRobot in various leadership roles. He is also the founder of ParaMow/Outwork Robots. 
"Hiten will help guide Robin Autopilot's efforts to be the technology leader in developing solutions for the growing robotic mowing industry, as we continue to develop our products and technology platform to accelerate adoption of robotic mowing within the US and bring the benefits of autonomous mowing to our landscaping customers," CEO Logan Fahey said in a statement.
Fluor Corporation gets a new CEO
Irving-headquartered Fluor Corporation, a leading multinational engineering construction firm, has appointed David E. Constable as its new chief executive officer, effective Jan. 1, 2021.
The announcement follows the news that Carlos Hernandez is retiring as CEO and a member of the company's Board at the end of the year. Constable is a current member of the Fluor Board of Directors, but also held various leadership roles within the company from 1982 to 2011.
Overall, Constable has more than three decades of experience in driving growth and value creation across multiple industries. From 2011 to 2016, he was the CEO of Sasol Ltd, an integrated energy and chemical company.
"David brings a unique combination of deep insight to Fluor and an outside perspective from his prior experience as CEO of Sasol," Alan Boeckmann, executive chairman of the Board, said in a statement. "His successful history of leading integrated global operations with a focus on effective risk management makes him ideally positioned to lead Fluor."
Sidley Austin expands its intellectual property practice group
Sidley Austin LLP is bringing on two partners in its Dallas office: Aimee Fagan and Phillip Aurentz.
Fagan and Aurentz, who both join Sidley Austin from McKool Smith, will be members of the global Intellectual Property Litigation practice. The announcement follows Sidley Austin also hiring Eric Winwood and Bart Biggers at its Dallas office in the last three months.
"It's a real coup to have Aimee and Phillip join our Dallas team and the highly skilled group of IP litigators in Dallas and across the firm," Yvette Ostolaza, managing partner of Sidley's Dallas office, said in a statement. "They are among a small handful of IP litigators with deep knowledge and experience in patent litigation issues facing those in the energy sector."
Fagan is a patent litigator and first chair trial lawyer who has been recognized for her ability to align a client's business goals with litigation strategy right at the outset, per a news release. She has experience in the patent docket of the Eastern District of Texas, and in state and federal courts in Dallas, Austin, Houston, and outside of Texas. 
Aurentz is a patent litigator and trial lawyer who represents companies as both plaintiffs and defendants. He has particular experience across various technologies, including digital content transmission technology and down-hole oil field tools and hydraulic fracturing.
AZZ Inc announces new CFO
Fort Worth-based AZZ Inc. has appointed Philip A. Schlom, who has been serving as interim chief financial officer, as its official senior vice president and chief financial officer, effectively immediately.
AZZ is a global provider of metal coating services, welding solutions, specialty electrical equipment, and highly engineered services. Schlom, an experience financial executive, joined the company in October 2019 as vice president and chief accounting officer.
He has more than two decades of financial expertise, previously serving as VP of Finance, Audit, Controls and Financial Transformation at Exterran Corporation and in various leadership roles at Parker Drilling Company.
"Philip brings proven experience that is well suited to provide AZZ with the financial leadership to help drive business improvement," Tom Ferguson, AZZ president and CEO, said in a statement. "Philip has been instrumental in strengthening the company's financial reporting controls, as well as leading AZZ through the successful refinancing of its long-term debt."
HALL Group hires a VP of Development
Dallas-based HALL Group—a diversified company that invests in winemaking, commercial real estate, venture capitalism, and financial lending—has brought on Brian Martinelli as its new vice president of Development.
Martinelli has a variety of experience in project management, engineering, and development services for the construction industry. He has worked on numerous large-scale and complex capital development projects, as well as small-scale renovations and improvements. 
Most recently, Martinelli was a development director at Woodbine Development Corporation, where he oversaw and managed the development of hospitality projects in South Texas. Before that, he was a senior project manager for Austin Commercial LP in Dallas for 15 years.
Rev19 appoints a chief revenue officer
Southlake-based fintech Rev19 is bringing on Dustin Siner, a veteran payments executive, as its new chief revenue officer.
Most recently, Siner was the SVP of Sales at TSYS, where he oversaw new and existing partnerships for the global payments company. Prior to that, he held executive positions at First American Payment Systems, Netbank Payment Systems, Paymentech, and BanCard, Inc.
In his new role, Siner will lead all sales channels and oversee operations. Rev19 aims to revolutionize the financial technology industry with modern solutions that are "tailored to solving the unique needs of businesses across a secure, robust, cloud-based processing platform."
"Rev19 has enjoyed rapid growth over a few short years, and has done so with integrity as the cornerstone of their business model," Siner said in a statement. "I am so excited to be part of the next stage of growth as we release innovated payment technology that will revolutionize the financial technology industry."
OmniScale Media expands its advanced technology marketing team
OmniScale Media, a Washington-based full-service media agency that specializes in driving awareness and adoption for advanced computing technology companies, is adding Rachel Nielsen to its team.
With the hire, OmniScale aims to bolster its content marketing production capabilities. Nielsen will be responsible for the planning, management, and execution of public-facing webinars, along with other digital marketing productions for clients, per a news release.
Nielsen joins the company from Gartner, where she was a conference planner on the Global Branding Team. She plans to work for OmniScale from her remote office in Dallas.
"Digital marketing vehicles are seeing a tremendous amount of growth right now, with companies looking for ways to make up what they've lost in momentum after the marketing impacts of COVID-19, and the general shift towards more quality virtual experiences," CEO Matt Walters said in a statement. "We are delighted to add Rachel to our team, gaining her experience, professionalism, and competence in managing high quality digital marketing productions."
BBG names a senior managing director
Dallas-based BBG, a due diligence commercial real estate firm, has added Paul E. Ping to its team as a senior managing director responsible for expanding BBG Evaluation.
Per a news release, BBG Evaluation is "a USPAP-compliant desktop valuation service for banks and other financial institutions to use for commercial properties and other assets that do not require a traditional appraisal."
Ping brings more than 35 years of experience leading diverse teams and using cutting-edge technology to meet clients' goals to his new role. Most recently, he was an executive managing director and national director of Alternative Valuation Products and Services at CBRE. Before that, he held a similar role at Cushman & Wakefield developing and implementing a national platform for evaluations.
"We are very fortunate that someone of Paul's caliber has joined our growing team," CEO Chris Roach said in a statement. "His deep understanding of our business, exceptional leadership skills and an innate ability to forge strong client relationships make him extremely qualified to lead our growth plans for our BBG Evaluation service."

Get on the list.
Dallas Innovates, every day.
Sign up to keep your eye on what's new and next in Dallas-Fort Worth, every day.