Across North Texas, companies are promoting and hiring people to take on leadership positions within their organizations. Dallas Innovates covers prominent personnel moves in Dallas-Fort Worth businesses and nonprofits—from the newest startups to well-established companies. Here are people moves tied to innovation and technology in the region.
Don't miss a move: Get Dallas Innovates Every Day. Have a move? Let us know.
Polsinelli names Bullard managing partner in Dallas
Brian Bullard has been named the new managing partner of Polsinelli's growing Dallas office.
Bullard succeeds Jon Henderson, who has held the position since Polsinelli first entered the Dallas market in 2011. Henderson will continue his other significant firm leadership roles, as well as his active legal practice.
Polsinelli said that under Henderson's leadership, the Dallas office has grown to more than 55 attorneys.
Bullard, a shareholder in the firm's Investment Funds and Corporate and Transactional practice, joined the firm in 2017. Bullard's legal practice primarily centers on private equity and matters relating to the structuring, formation, and management of private investment vehicles, the firm said. 
Killick Aerospace taps Molloy as chief operating officer
Aerospace industry veteran Bill Molloy has been appointed to the newly created position of chief operating officer by Killick Aerospace Group, a Dallas-based provider of commercial and business aircraft parts and engine solutions.
Molloy will be responsible for driving sales growth in all areas of the company's portfolios, creating new business development opportunities, and evolving execution on recent business aircraft parts distributor acquisitions, Killick said.
Previously, Molloy was with Bombardier Aerospace for 30 years, where he held various leadership positions in both the commercial and business aircraft divisions. Founded in 2006, the company consists of Killick Aerospace, Turbine Engine Specialists, and Avistox.
Claxton named vice president of STATinMED Research
STATinMED Research, a Plano-based health economics and outcomes research company (HEOR), announced that Ami Claxton, Ph.D., has joined the firm as a vice president of HEOR. 
The company said that Claxton has taken over leadership of its Plano office as well as company-wide expansion of service offerings, with a new emphasis on systematic reviews, meta-analysis, and dossiers. STATinMED also has operations in Michigan.
STATinMed said that Claxton has 23 years of HEOR and management experience, including positions within the consultancy sector as well as top industry organizations such as Eli Lilly and Co., where she played a key role in the development of Prozac Weekly, a drug used for the treatment of depression, obsessive-compulsive disorder, bulimia nervosa, and panic disorder.
JCPenney announces 6 vice president appointments
JCPenney Co. announced the appointments of six vice presidents to bring years of leadership, innovation, and expertise to the Plano-based retailer.
The new vice presidents are:
Wendy Santana, vice president of business development
Jill Feldman, vice president of marketing
Roger Worak, vice president of customer engagement and insights

 

Dan Matarelli, vice president of digital marketing
Robin Beuthin, vice president of creative marketing.

 

Jeff Csuy, vice president of merchandise strategy and operations
Riehl joins RKD Group as vice president of missions
Veteran nonprofit fundraising and marketing executive Heidi Riehl has joined Dallas-based RKD Group as vice president of missions. 
RKD Group, a fundraising, marketing, and data services provider for nonprofits, said that Riehl brings decades of nonprofit marketing and direct response fundraising experience to her new role. She will be providing multichannel marketing and fundraising services to the firm's growing roster of mission clients that provide food, shelter, rehabilitation, and other services to people who are experiencing homelessness.
Most recently, Riehl led strategic initiatives as national director of marketing and public relations for Olive Crest, a Southern California charity that treats and educates at-risk children. Previously, she was vice president of network marketing and resources at Russ Reid.
Stream Realty taps Kendrick and Dornak for promotions
Stream Realty Partners has announced two promotions within its Dallas-Fort Worth operations.
Blake Kendrick has been named managing partner for Stream's Dallas and Fort Worth offices and Matt Dornak has been named managing director of Stream's Dallas industrial division. The promotions were announced after previous managing partner Chris Jackson was elevated to president.
Kendrick, who previously was managing director, will oversee, support, and expand all aspects of Stream's business lines within the Dallas-Fort Worth market, including leasing, tenant representation, property management, and construction services. He will also be responsible for recruiting new team members, expanding businesses, and managing operations across both offices, which have roughly 250 employees.
Dornak will take over Kendrick's previous role, Stream said. The firm said that Dornak will work with managing directors Ryan Boozer and Seth Koschak to grow Stream's industrial leasing presence across North Texas.
Worksoft names Sumpster as new CEO
Tony Sumpster has been named chief executive officer of Addison-based Worksoft, a continuous automation platform for packaged applications.
Worksoft said in a release that Sumpster's appointment is a vital component of the strategic foundation the company is building to position it for accelerated innovation and growth.
The company said that Jerry Dolinsky will step down as interim CEO and maintain his position as chairman of the board for Worksoft. 
Androvett names McKamie vice president of marketing
Dallas-based Androvett Legal Media & Marketing, a full-service marketing and public relations agency, has named Zack McKamie vice president of marketing.
McKamie will lead Androvett's integrated marketing strategies for legal industry clients, professional services firms, and related businesses, according to a news release. 
Since joining Androvett in 2010, McKamie has helped a wide range of businesses develop comprehensive and impactful marketing strategies to help them stand out, reach the right audiences, and positively impact the bottom line.
Alhadeff tapped to lead Jane Nelson Institute for Women's Leadership
Mary Anne Alhadeff, an award-winning broadcasting executive with a history of forging strong partnerships among businesses, institutions, foundations, and public-service entities, has been named executive director of the Jane Nelson Institute for Women's Leadership  at Texas Woman's University in Denton.
Her selection follows a national search by the institute's 23-member advisory council. Alhadeff is the former CEO of Dallas-based North Texas Public Broadcasting Inc. She will begin her new position on Feb. 11.
TWU said that Alhadeff succeeds retired U.S. Air Force Maj. Gen. Mary Saunders in leading the institute, beginning with a transition period that will include the April 2 opening of the institute's new home in TWU's historic Old Main Building in Denton.
The institute has three specialized centers—the Center for Women in Politics & Public Policy, the Center for Women Entrepreneurs, and the Center for Student Leadership—that serve Texas as a resource for scholarship and research focused on advancing women's leadership through education, mentoring, and networking.
Golin appoints Lopez as managing director in Dallas office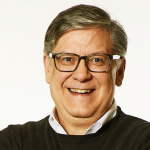 Clifford Lopez has been appointed managing director of Interpublic Group-owned agency Golin's Dallas office where he will oversee nearly 100 employees.
Golin said in a release that Lopez will elevate the Dallas market's existing data and influencer marketing strengths, while enhancing the tech expertise that drives innovation and creates stronger results for clients. Lopez reports to Ginger Porter, Midwest president. Lopez brings more than 30 years of experience to his new job.
Chicago-headquartered Golin is a progressive public relations agency that is designed to reach a diverse global market.
Capital Alliance Corp. names Tolander Fort Worth managing director
Russell Tolander has been named a Fort Worth-based managing director at Capital Alliance Corp., the firm announced. In his new role, he will work on sell-side mergers and acquisitions across several industries.
Capital Alliance Corp., which is headquartered in Dallas, provides expert strategic consulting and M&A advice with negotiating expertise in a wide range of industries, including human resources, energy, construction and engineering, and others.
The firm said that Tolander will work within several sectors, including tech-enabled manufacturing and distribution companies, consumer and e-commerce companies, communications equipment companies, and the energy E&P supply chain, among others. Tolander also will assist micro- and small-cap public companies in examining strategic alternatives, the firm said.
Tolander has more than 20 years of institutional sales, research, and investment management experience specifically in the small capitalization public equity marketplace.
BNY Mellon names Manley as senior client strategist
Kyle Manley has been named a senior client strategist in Dallas by global investments company BNY Mellon Wealth Management.
In his new role, Manley will be responsible for leading key business development initiatives across the region for business owners, family offices, and tax-exempt organizations, the company said in a release. He will report directly to Regional President Todd Carlton.
Previously, Manley was a senior vice president at Tiedemann Advisors and previously was a vice president at Goldman Sachs. 
Eggleston to lead Baldridge foundation board of directors
Richland College President Kathryn Eggleston has been named as the 22nd chair of the board of directors of the foundation for the Malcolm Baldrige National Quality Award.
"Dr. Eggleston is a nationally recognized leader within higher education and the Baldrige community. We are fortunate to have her expertise and dedicated service on the Board of Directors," Al Faber, Baldrige Foundation president and CEO, said in a release.
The Malcolm Baldrige National Quality Award recognizes organizations in the business, healthcare, education, and nonprofit sectors in the United States for performance excellence.
Freese and Nichols promotes 3 within facilities services
Fort Worth-based professional consulting firm Freese and Nichols announced that three leaders in facilities services have taken on new roles.
The firm. which serves clients across the Southeast and Southwest United States, said that Vimal Nair, PE, LEED AP BD+C, has been promoted to assistant division manager for facilities. Wade
Zemlock, PE, is now electrical group manager, and Adam Young, PE, CEM, LEED AP, was promoted to group manager for mechanical and plumbing.
Freese and Nichols said in a release that the changes reinforce its dedication to focused and customized client service on facilities work.
Freese and Nichols plans, designs, and manages infrastructure and facilities projects and is the first engineering/architecture firm to receive the Malcolm Baldrige National Quality Award.
Trinity Bank announces leadership changes
Fort Worth-based Trinity Bank has announced several changes at the top of the company. 
Executive Vice President Matt Opitz has assumed the post of chief executive officer, and Executive Vice President Barney Wiley now is president, according to a press release.
Executive Vice President Richard Burt is now  Chief of Operations, Trinity Bank said in the release.
Founder Jeff Harp, who has been chairman, president and chief executive officer remains as chairman, the bank said.

Get on the list.
Dallas Innovates, every day.
Sign up to keep your eye on what's new and next in Dallas-Fort Worth, every day.