JCPenney Names New Chief Financial Officer
JCPenney announced Thursday that it has appointed Stephanie Plaines as the company's CFO, effective immediately.
Plaines will lead all financial activities across JCPenney's enterprise, the company said. She will drive execution across functions including financial strategy, real estate, capital deployment, credit services, sourcing and procurement, treasury, and accounting. She will also apply decades of experience working with data to improve business performance and profitability.
CEO Marc Rosen said Plaines "brings more than 20 years of high-performance strategic and financial leadership with best-in-class global retailers. Her deep strengths in data-forward financial management and track record of value creation will make her an invaluable advisor throughout the business as we develop new digital and technology capabilities to advance our transformation agenda."
Plaines most recently served as CFO at Jones Lang LaSalle, a leading global commercial real estate services company. She brings experience as a senior executive at companies including Starbucks, Walmart and Ahold Delhaize. Plaines currently serves as a board director and audit committee member for Nielsen Holdings plc and The Clorox Company.
"I'm excited to join such an iconic American company during this time of pivotal transformation," said Plaines, sharing her goals to "advance the next chapter of growth for the company, drive customer-centric, sustainable expansion, and continue to position JCPenney to win in the marketplace."
---
Sabre Corp. Names Former Walt Disney Co., Hulu Counsel as Chief Legal Officer
Southlake-based travel tech company Sabre Corp. announced that Chadwick Ho will join the company in September as executive vice president and chief legal officer.
Ho will report to Sean Menke, the company's chair of the board and CEO, and will oversee all aspects of legal, including governance, business transactions, commercial matters, litigation, public policy, and government affairs.
"We're executing against a clear set of strategic priorities that we believe position Sabre well for long-term profitable growth," Menke said. "I'm confident that Chad's legal and business acumen will be critically important as we continue on our path to become the premier global technology platform in travel."
Ho brings more than 20 years of experience to his new role, with expertise in counseling technology companies in connection with their strategy, operations, products, and services. He joins Sabre from The Walt Disney Co. where was associate general counsel overseeing legal across the business operations of Disney's television networks and streaming services.
Before that, he was the longtime general counsel of the streaming service Hulu and part of its executive management team from 2007 until 2021 where he helped grow the business from a pre-revenue stage to its current success.
---
UNT Dallas Names First Chief of Staff
Dr. Macario Hernandez has been named the first chief of staff of the University of North Texas at Dallas.
The university said that Hernandez was selected after a nationwide search. He has joined the UNT Dallas leadership team, reporting directly to University President Bob Mong.
In his new role, Hernandez will serve as a key strategist representing the president in critical support roles, while focusing on local, political, school district, and legislative initiatives. He will also be involved in university decision-making, administrative operations, and the highest-priority work of the university.
Hernandez came to UNT Dallas after spending more than 20 years as a bilingual teacher and school administrator, supporting the educational needs of K-12 students in the Dallas Independent School District. Most recently, he was principal at Trinidad "Trini" Garza Early College High School, where he led the campus to nationwide accolades including the National Title-I Distinguished School Award in 2018 and the National Blue Ribbon Award from the United States Department of Education in 2021.
"Macario brings a wide array of talents and networks to UNT Dallas. We're extremely impressed with his long and masterful work with young people in southern Dallas," Mong said.
---
Magellan Health Appoints Chief Information Officer
Frisco-based Magellan Health Inc. has appointed Tom Britt as chief information officer, saying he will work closely with Magellan's executive leadership to create, develop, and implement information technology strategy and digital solutions while leveraging best practices and delivering data-enhanced products and services through innovative technology platforms.
"Tom is a strong leader with over 25 years of significant leadership experience in building innovative digital products and solutions while leading high performing technology organizations," Magellan Health CEO Derrick Duke said. "He brings deep expertise to our company and a fresh perspective to enterprise-wide best practices, ensuring that our businesses have the capabilities to rapidly adapt to market shifts and meet our customers' expectations."
Before joining Magellan, Britt served was regional vice president of digital technologies at Centene where he was responsible for application delivery across all customer-facing digital channels, utilizing web, mobile, cloud, and call center technologies while also diffusing modern software development practices throughout the organization.
Before Centene, he held key senior leadership roles at Mastercard, where he oversaw the end-to-end delivery of digital and technology initiatives.
---
Sonrava Health Hires New Chief of Staff
Coppell-based Sonrava Health announced that Greg Marotta has joined the company as chief of staff.
Sonrava is a national family of health and wellness companies that includes differentiated dental office brands, dental and vision benefit plans, provider networks, and consumer products and services. The company said it focuses on quality, value, and innovation and is built on a platform of unique and efficient technology.
Sonrava said that Marotta is an experienced executive who has more than 20 years of successfully leading multistate, multisite, multispecialty physician practice management organizations and operating proprietary provider networks throughout the nation. Most recently, he was president and CEO of Clean Slate Addiction Centers, where he led its growth from nine locations in one state to more than 80 locations in 10 states.
Marotta was promoted to CEO at Clean Slate after serving as chief operating officer. Before Clean Slate, Marotta was SVP of national operations for U.S. HealthWorks, a provider of occupational and urgent healthcare with more than 230 clinics in 19 states.
---
CECO Environmental Announces C-Suite Moves
Dallas-based CECO Environmental Corp., a leading environmentally focused, diversified industrial company whose solutions are aimed at protecting people, the environment, and industrial equipment, announced several management changes.
Chief Financial Officer Matthew Eckl and Pamela Turay, SVP of human resources, will leave CECO this month to pursue other opportunities.
Effective August 15, Peter Johansson will join CECO as chief financial and strategy officer. CECO said that current General Counsel Lynn Watkins-Asiyanbi will assume the newly created role of chief administrative and legal officer, incorporating legal, human resources, and corporate communication functions.
The management announcements came at the same time that the company announced its second quarter 2022 financial results.
---
Dallas Next Names New Publisher of the DALLAS® Publications
Dallas Next—which publishes Dallas Innovates and the DALLAS® Publications in partnership with the Dallas Regional Chamber—has promoted its business development developer, Steve Reeves, to the role of Publisher of the DALLAS®Publications.
The DALLAS  Publications are print magazines with online presences, including the DALLAS® Regional Economic Development Guide, DALLAS® Commercial Real Estate, and the DALLAS® Newcomer + Relocation Guide.
"These books are the official reference tools for newcomers and companies looking to make Dallas-Fort Worth their home," Reeves said in a LinkedIn post, "and I'm excited to continue to work with our incredible team to help make these books better than ever."
Reeves has been business development developer at Dallas Next since last July, when the company spun off from D Magazine Partners. He'd held the same position at D Magazine Partners since January 2019.
Previously, Reeves was an associate producer at FYI Fort Worth TV for several years, following a prior post as senior account manager at Morris Multimedia in Dallas.
---
Toyota Connected North America Names Design Manager
Stephen Edmondson has been named design manager at Toyota Connected North America in Plano.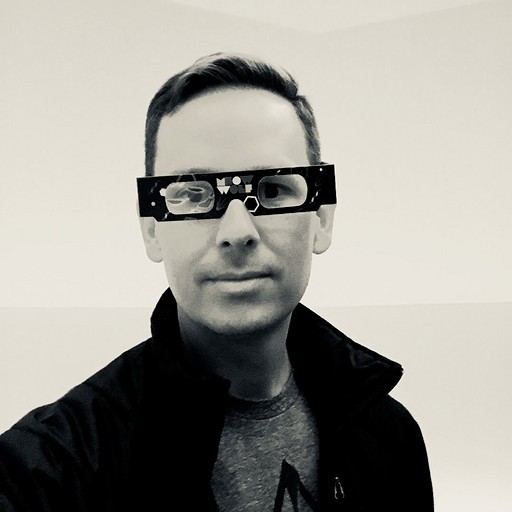 Edmondson leads a product team of designers and developers that creates tools that are enabling the development of the next in-car digital experience for Toyota.
He said that the team's products are used across North America, Japan, Europe, and Australia.
Previously, Edmondson was head of design at Match.com, D Magazine, and MarketChorus.
---
Following 2021 Expansion , CrossFirst Bank Names Market President in Frisco
Kansas-based CrossFirst Bank—a subsidiary of CrossFirst Bankshares Inc. that expanded to Frisco last year—announced that Jason Dudley has joined the bank as the Market President in Frisco.
"Frisco is an important market for our bank, and Jason is a perfect fit to partner with local business leaders to serve this prosperous community," said Randy Rapp, president of CrossFirst Bank. "As a bank, we're focused on recruiting top talent with a passion for delivering exceptional service. Jason is an established leader whose experience in building relationships and investment in people aligns with our commitment."
Dudley brings more than 15 years of banking experience to his new role, focused on mid-sized businesses and private wealth for individuals. CrossFirst said that Dudley has a track record for working closely with clients to provide unique solutions to help them maximize their financial position and reach their goals.
He has also served on the board of the Frisco Economic Development Corp. and the Frisco Family YMCA.
"CrossFirst takes an innovative approach by investing in high-performing talent and best-in-class technology to deliver an exceptional experience for their clients. Their dedication to extraordinary service matches my approach," Dudley said in a statement. CrossFirst Bank Frisco is a full-service bank located in Hall Park at 3000 Internet Blvd., Suite 150.
---
Dallas Area Habitat for Humanity Makes EVP Promotion
Cory Hohweiler has been promoted to executive vice president at Dallas Area Habitat for Humanity.
The organization said that in his new role, Hohweiler will continue to oversee the organization's four ReStores and add volunteer construction and operations to his responsibilities. 
Hohweiler has served Dallas Habitat for more than 14 years, assuming more responsibility over time and ultimately leading its entire retail division.
Dallas Habitat serves families between 25% and 60% of the area median income with innovative products that allow it to reach a diverse clientele, according to its website. All of its families show a need, an ability to pay, and a willingness to work with the support and educational services of Dallas Habitat to build a stronger future, where home is just the beginning, the website says.
Through affordable homeownership opportunities, financial education, advocacy efforts, and neighborhood empowerment programs, Dallas Habitat said that it transforms families, revitalizes neighborhoods, and is working together to build a better Dallas.
---
49 Financial Promotes New Managing Partner for Dallas
Brandon Lanz has been promoted to managing partner of Dallas for 49 Financial, Lanz announced on LinkedIn.
Lanz said that since moving from the Austin office to Dallas in 2018 to help launch the first 49 Financial satellite office, he has partnered and learned from Kyle Sims, 49 Financial founding partner and regional managing partner in Dallas.
"In those years, we have had to navigate the complexities of COVID, new partnerships, office changes, and more, but I can confidently say that there is no one else I'd rather have been working alongside through it all," Lanz said.
49 Financial says on its website that it wants to be the catalysts to bring the focus back to people, themselves, and that the company believes in the power that comes from planning for finances together, rather than alone, for both clients and its associates so they all get a better return for their labor.
---
Holt Lunsford Commercial Promotes Three as Leaders in Industrial Brokerage
Holt Lunsford Commercial announced the promotions of three of its employees to lead and manage industrial brokerage efforts. Andrew Gilbert, who has been with HLC since 2011, has been named vice president of the Dallas industrial division, with Keaton Brice and Maddy Canty both moving to the position of market director.
Gilbert began his real estate career with HLC as an intern before joining the team full time in 2012. He was a key broker in HLC's Dallas industrial division. In his new role as vice president, Gilbert will be responsible for leasing roughly 9.7 million square feet of industrial assets, with an additional focus on acquisitions and developments in Northwest Dallas, Dallas-Fort Worth Airport and Denton submarkets for existing and prospective consumers.
Brice and Canty will support these efforts by assisting on project leasing assignments and business development efforts in similar submarkets as well as the GSW and South Stemmons Industrial submarkets.
Since 2014 when Gilbert transitioned over to leasing, he has accounted for completing over 900 deals totaling nearly $500 million in lease consideration, the company said Throughout his career.
Prior to joining HLC, Brice was a leasing associate responsible for overseeing third-party leasing teams and negotiating in-house renewals. He started his career in Industrial real estate as an analyst supporting the asset management team at a real estate investment firm.
Canty joined HLC in 2017 and previously was an analyst assisting with project leasing and marketing, and business developments.
---
Rogers Healy Commercial Hires Industry Veteran
Rogers Healy and Associates announced that industry veteran Steve Tiemann has joined the growing RHA Commercial as a commercial real estate agent, bringing 35 years of expertise in commercial real estate, financial, and legal experience to the company.
RHA Commercial said that Tiemann has a track record of maximizing ROI for investors, developers, and owners of retail, office, multifamily, mixed-use properties, and quick-service restaurants. He has extensive experience in NNN Lease Properties and build-to-suit developments.
North Texas is one of the strongest commercial real estate markets in the world, RHA noted, adding that Tiemann believes being able to join the rapidly growing commercial real estate team at Rogers Healy and Associates Commercial Real Estate is the best opportunity he's had in many years.
"We already have a great commercial team, and I know I can add over 30 years of experience working with individual and institutional investors who are acquiring and selling commercial properties." Tiemann said. With 52 commercial real estate agents at the brokerage, RHA Commercial has one of the largest CoStar accounts in Texas and reached $1 billion in production last year.
---
The Expo Group Hires Industry Expert for Vice President, Customer Account Management
The Expo Group, which helps clients reimagine events with behavioral science to deliver customized brand experiences, has hired Angie Ambrose as vice president of customer account management.
Prior to The Expo Group, Angie was senior director of client solutions and graphic account manager for The Freeman Company. There, she directed departmental efforts and produced more 250 events in 6 months.  Ambrose has supported The Freeman Company's Exhibit Operations, Client Solutions, Corporate Account Operations, Installation and Dismantle Labor and more since 1987.
"The Expo Group has a reputation and long history of delivering amazing customer support," she said in a statement. Ambrose will provide strategic direction and daily management and leadership for the group's Customer Account Management team and work closely with the Sales and Project Management departments to drive company-wide service excellence. 
---
ATI Names Interim Exec Responsible for Investor Relations
Dallas-based ATI Inc. announced that Tom Wright will assume interim responsibility for investor relations in addition to his current role as vice president, financial planning and analysis.
ATI added that it is working to identify a permanent investor relations leader.
Wright joined ATI earlier this year to lead corporate financial planning and analysis, and he will continue to report to Don Newman, executive vice president and chief financial officer, the company said in a statement. ATI said that Wright takes over responsibility from Scott Minder, who is leaving the company to become chief financial officer with a leading public company.
"Scott has been instrumental in connecting the investment community to our strategy of becoming an aerospace and defense leader and helping to improve ATI's capital structure, a key component of positioning ATI for growth," Newman said in a statement.
ATI is a $3 billion global producer of high-performance materials and solutions for the global aerospace and defense markets, and critical applications in electronics, medical and specialty energy.
---
Texas Lawyer Honors Two at BAL Law Firm
Richardson-based immigration law firm BAL announced that it has been recognized by Texas Lawyer for its tech-forward legal practice and for its next-generation attorneys. BAL said that Chief Technology Officer Chanille Juneau received the Legal Innovator Award, and that BAL Senior Associate Tiffany Lam-Bentley was also recognized as an attorney "On the Rise."
The publication's Texas Legal Awards recognize legal professionals who have introduced game-changing ideas and turned those ideas into reality.
Both will be honored at a ceremony on September 14 at the Arts District Mansion in Dallas.
---
Institution of Civil Engineers Names UTA Professor as Fellow
Sharareh "Sherri" Kermanshachi, a University of Texas at Arlington associate professor of civil engineering, has been named as a fellow by The Institution of Civil Engineers (ICE). It's the highest grade of membership the organization awards.
"Awards like this are so special because you're being recognized by your peers. ICE is a very prestigious organization," said Kermanshachi, who is also director of the Resilient Infrastructures and Sustainable Environment Lab at UTA and the technology transfer director of the Center for Transportation Equity, Decisions, and Dollars.
Founded in 1818, the institution has more than 95,000 members around the world. New fellows will be honored Sept. 15-16 and Dec. 2-5 at Certificate Presentation Ceremonies at ICE headquarters in London.
Kermanshachi's research focuses on resilient infrastructures, autonomous vehicles and risk analysis. She has published more than 250 books, scholarly articles, conference proceedings and research reports. She has authored more than 85 articles that have been published in journals such as American Society of Civil Engineers (ASCE), Journal of Construction Engineering and Management, ASCE Journal of Management in Engineering, ASCE Journal of Natural Hazards Review, Elsevier Journal of Sustainable Cities and Society, Elsevier International Journal of Disaster Risk Reduction, Transportation Research Record and Traffic Injury Prevention.
She also has authored more than 140 peer-reviewed conference papers in ASCE Construction Research Congress, ASCE International Conference on Transportation and Development, and the American Society for Engineering Education Annual Conference and Exposition, among others.
---
Daseke Adds to its Board of Directors
Addison-based Daseke Inc. has appointed Bruce Blaise to its board of directors, where he will serve on the board's compensation and corporate governance and nominating committees.
Daseke is a North American transportation solutions specialist dedicated to servicing challenging industrial end-markets.
"Over the past few years, we've thoughtfully added several veteran executives to the Daseke Board, ensuring well-represented, cross-functional expertise in critical areas such as operations, strategy, finance, information technology and human resource management," Board Chairman Charles "Chuck" Serianni said. "Bruce brings extensive operational experience in transportation that adds additional depth to this diverse expertise of Daseke's board. His record of accomplishment in building a market leader in specialized transportation and logistics complements Daseke's shift in strategy to one focused on end-market leadership."
Blaise has 38 years of experience in the trucking and transportation industry. Most recently, he was the president of Kenan Advantage Group, the largest tank truck transporter and logistics provider in North America, from 2011 to 2021 and held both CEO and president roles from 2018 to 2021.

Get on the list.
Dallas Innovates, every day.
Sign up to keep your eye on what's new and next in Dallas-Fort Worth, every day.