Dallas Innovates covers people in Dallas-Fort Worth business—from new hires to promotions to accolades. Here's the latest news tied to innovation and technology moves in the region.
Don't miss a move: Get Dallas Innovates Every Day. Have a move? Let us know.
---
Dallas Regional Chamber Names VP of Innovation
Jorge Varela, new Vice President of Innovation at the Dallas Regional Chamber (DRC), has spent decades building startups in Silicon Valley, San Antonio, and even in Central America—his place of origin.
Varela's first day on the job at the DRC is March 1.
"My role is to act as a connector between innovators—whether it's a startup, a university, or a corporation—and the resources they need," said Varela, who most recently worked as interim CEO of BioNorthTexas.
In his 30-year career, there's little in the tech, startup, investing, and corporate arena that Varela hasn't done or seen. He's helped launch more than 100 startups, spurring more than $600 million in investments and exits exceeding $4 billion in value.
"We are excited about what Jorge brings to the DRC's innovation efforts," said Duane Dankesreiter, Senior Vice President of Research and Innovation. "Having someone of his caliber and experience supporting our members and working to create a more robust innovation economy will be invaluable."
---
Dallas College Names New Chancellor
After 16 years of executive and strategic leadership at Dallas College, Dr. Justin H. Lonon is taking the helm as the eighth chancellor of one of the largest community colleges in the U.S.
Lonon will succeed outgoing leader Dr. Joe May—who transitioned this week to become chancellor emeritus.
Lonon dedicated the last 16 years to transforming lives and communities through higher education, most recently as executive vice chancellor. His previous posts at Dallas College have included vice chancellor of public and governmental affairs—a vital role, since the college's present and future involve collaborative efforts with city and county government, as well as private sector partnerships.
---
Newly Formed CRM Solutions Business Expands Leadership
After forming last August, Ventra Health is adding to its C-suite.
The Dallas-based revenue cycle and practice management services provider named Mia Stillman Taback as its new chief human resources officer and Jason Greenberg as its new chief client officer. Stillman Taback previously held a similar role at Cornerstone Healthcare Group, while Greenberg previously served as the president and CEO of Anesthesia Care Associates Medical Group.
Ventra was formed last year, through the merger of Varsity Healthcare Partners portfolio companies DuvaSawko, abeo Management Corporation, and Gottlieb.
---
Six Flags CFO Steps Down
At the end of the month, Six Flags Chief Financial Officer Sandeep Reddy is resigning, after holding the position since 2020.
According to The Dallas Morning News, Reddy has accepted another position at an undisclosed company. Before his work with Six Flags Entertainment Corp., Reddy served as the CFO at fashion brand Guess.
In the interim, the company tapped Steven Purtell to fill the role. Purtell serves as Six Flags' senior VP of investor relations and treasurer. Six Flags said it's starting an immediate internal and external replacement for Reddy. The DMN notes that Six Flags has been going through a number of upper management shake ups, after naming Selim Bassoul as president and CEO last year.
---
Digital Care Solutions Provider Adds to its C-Suite
Medecision, a Dallas-based digital care management solutions and services provider, has tapped Jacob Jesson as its new executive VP and chief revenue and experience officer.
Before joining the company, Jesson served as a senior VP at management consulting firm FluidEdge Consulting, a portfolio company of CitiusTech.
---
TCU Taps New Chief Inclusion Officer
Following a nationwide search, Texas Christian University has appointed Jonathan Benjamin-Alvarado as its new chief inclusion officer and senior advisor to Chancellor Victor Boschini Jr.
Before joining the institution, Benjamin-Alvarado served as assistant vice chancellor of student success at the University of Nebraska in Omaha, where he also chaired the senior vice chancellor's Inclusion and Equity Leadership Council.
The announcement comes on the heels of TCU's School of Medicine unveiling plans to build a new campus in Fort Worth's Medical District.
---
Cybersecurity Company Names Leader to Handle its Own Security
McKinney-based VAZATA, a managed security services provider, has promoted a leader to handle its own security.
The company named Paul Chouffet as its new chief information security officer and executive VP of product and solution engineering. Chouffet first joined VAZATA in 2015, serving as its VP of client services and service delivery.
Before joining the company, Chouffet was the co-founder and CEO of Dallas Help Desk, a help desk services company focused on markets like financial services, construction, and engineering.
---
Firehouse Hires Leader for Inspiration
Firehouse, a Dallas-based independent advertising firm, has brought on Wade Alger as its chief inspiration officer, where he will focus on helping lead the company's creative and brand-building teams.
A North Texas native, Alger previously served as the chief creative officer at Zimmerman Advertising. According to a release Alger was behind the team at The Martin Agency that developed the "Happier Than (hump day) campaign for Geico.
---
PE Firm Riata Capital Group Names New Managing Director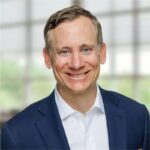 Local PE firm Riata Capital Group has named Blake Battaglia as a managing director.
Battaglia joins the firm, which focuses on the business services, consumer, and health care services industries, from Delta-v Capital, where he served as a venture partner. He also previously served as a partner at ABRY Partners, where he focused on digital infrastructure, information services, and tech-enabled outsourced business services.
Battaglia joins other Riata managing partners Jeff Fronterhouse and Barron Fletcher. Riata has invested more than $475 million since 2016.
---
New CEO Takes Helm of Marketing Solutions Firm
Fort Worth brand management and marketing solutions firm Xpressdocs is shaking up its leadership.
After joining the company about a decade and a half ago, Darrin Rayner has been promoted to the CEO position, as the Xpressdocs looks to expand both its team and technology capabilities.
Rayner, who also serves on the board, first joined Xpressdocs as its chief marketing officer, later going on to serves as executive VP of sales and business development and most recently chief operating officer. Taking over Rayner's COO spot is Chasity Torti, who most recently served as the company's VP of client services and account management.
"Xpressdocs strives to be the source for brand content and materials our customers rely upon to operate and grow their businesses," Rayner said in a statement. "It's an exciting time to take the helm as we lean into new opportunities to support our partners and clients."
---
Jacobs Taps New President
Starting in April, technical professional services firm Jacobs will have a new president of its critical mission solutions business.
The company names Steve Arnett as executive VP and president of the business unit, replacing former leader Dawne Hickton, who is leaving Jacobs after joining in 2019. Arnett has worked with Jacobs for more than 25 years, first as a senior engineer and most recently as the senior VP of aerospace and technology.
The announcement comes at the 55,000-person company, which has about $14 billion in revenue, looks to implement a new three-year growth strategy.
---
Laboratory Services Company Names New Leader
Alternative Biomedical Solutions has a new leader.
The board of the Carrollton-based laboratory services provider announced naming Joe Coffey as its new CEO. Coffey will also be joining the company's board.
Coffey joined the company in 2020, the same year as outgoing CEO Ruth Abdulmassih took over the top position, as its chief commercial officer. Before that, he served as VP of global commercial excellence for the cardio metabolic business unit of Abbott Rapid Diagnostics. Alternative did not say what role Abdulmassih would transition to.
---
The Real Estate Council Unveils New Executive Committee, Board
The Dallas-based Real Estate Council has announced the lineup of its 2022 executive committee and board of directors.
Serving as chair of the board is Kim Butler, executive VP at HALL Group. Chair-elect and investors board chair is Trey Morsbach, co-head of JLL's Dallas office. Serving as secretary is Kennan Kolendo, partner and real estate practice group co-chair at Haynes and Boone. Deloitte audit and assurance partner Dustin Schultz will serve as treasurer. And Coats Rose Director Mattye Jones will serve as chair of the council's political action committee.
---
Cybersecurity Firm Adds Former Rackspace Leader to Board
Dallas' nDivision, an IT managed services provider, has added Michael Stephens to its advisory board. Stephens has held leadership positions at telecom firms like CenturyLink and Qwest Communications, most recently serving as global partner channel chief for Rackspace Technologies. According to nDivision CEO Alan Hixon, Stephens will help with acquiring new clients and driving revenue.
---
JLL Capital Markets Names Head of Affordable Housing Debt Production Team
JLL Senior Managing Director Angela Kelcher will lead the national affordable housing debt production team for the company. Dallas-based Kelcher will report to Gerard Sansosti, Executive Managing Director and Debt and Loan Sales Platform Leader.
The Dallas native joins JLL after 17 years with Fannie Mae, where she most recently led a team responsible for strategy and deliveries from Fannie Mae's nationwide network of lenders.
Kelcher will focus on growing JLL's affordable housing business, providing "leadership and oversight to the platform as it expands its staffing, programs and overall value creation in this critical space," JLL said. 
The firm is "committed to providing capital solutions for the growing need of affordable housing—something Angela has dedicated her career to. We are thrilled she has decided to join JLL," said Brian Ranallo, Agency Lending Platform Leader at JLL, in a statement.
 Kelcher, who was a multi-year track record of generating record-breaking volumes, is recognized by Affordable Housing Finance as an industry catalyst. She's also served on the board of the Central Arlington Housing Development Corporation and as an officer on the board of the North Texas Housing Coalition.
"There's never been a more exciting time to be in the affordable housing industry, and I am thrilled for the opportunity to grow this business and create positive impact," Kelcher said in a statement.
---
Megatel Expands Capital Markets Division with New Hires
Dallas' Megatel Capital Investments, the capital markets unit of the real estate-focused Megatel Group, has added two new regional VPs. Joining the firm are Keith Cawley, who will serve as regional VP to the Midwest region, and Paul Dietterich, who will serve as regional VP in the Northeast region. Before joining Megatel, Cawley was a regional sales director at NexPoint Advisors, while Dietterich was a director at Rising Star Distributors.
---
ENO8 Hires Design-Thinking Expert
Kevin George joins ENO8's Innovation Lab as Design Strategist with more than 15+ years' experience in innovation strategy. The design-thinking expert and experienced workshop facilitator will guide our team to make disruptive, creative experiences and strategies for clients utilizing user-centric design-thinking methodologies, according to the company.
George has worked with other leading innovators: Accenture, Fujitsu, Lexus, Toyota, Netsuite, Skava, and ProLeadSoft. ENO8 says his role as a Design Strategist includes Research, Service Design, Product Design, Facilitation, Storytelling, Vision and Strategy, UI/UX Design, and Business Alignment.
---
GameStop Hires New Legal Leader
As Grapevine's GameStop looks to pivot to e-commerce and the web3 space, the video game retailer has hired a new leader.
According to Bloomberg Law, the company has hired Cindy Yang as a vice president and assistant general counsel. Before joining the company, she was a leader a fintech-focused practice Duane Morris.
The Bloomberg report notes that Yang has expertise in things like blockchain, digital assets, NFTs and metaverse technology—all things GameStop has been exploring in recent months. Her bar records indicate she has relocated from New York to Grapevine.
Get on the list.
Dallas Innovates, every day.
Sign up to keep your eye on what's new and next in Dallas-Fort Worth, every day.