Dallas Innovates covers people in Dallas-Fort Worth business—from new hires to promotions to accolades. Here's the latest news tied to innovation and technology moves in the region.
Don't miss a move: Get Dallas Innovates Every Day. Have a move? Let us know.

William (Bill) Adams Named Chief Economist at Comerica
Following Robert Dye's retirement this January, William (Bill) Adams will take over as Chief Economist for Comerica Inc. Adams will report to Jim Herzog, Executive Vice President and Chief Financial Officer. 
In his new role, Adams will lead Comerica's economics department by providing research and analysis that impact the bank's key markets.
Adams comes to Comerica from PNC Financial Group, where he worked for over a decade, most recently serving as Senior Vice President. There he provided forecasts of international economic conditions, interest rates, and exchange rates across multiple developed and developing economies. 
"Bill's strong experience and deep understanding of economic policies and trends will serve to strengthen Comerica and deliver the insightful commentary and analysis our customers have come to expect from the role," said Herzog. "Robert has left an indelible mark on the position. His economic commentary and guidance has served as a valuable resource and navigator to Comerica and our customers, especially during these uncertain times." 
---
CMI Group Promotes Carrie Finney to CEO and Chairman of the Board
Also continuing in her role as President, Carrie Finney has been promoted to CEO and Chairman of the Board for the CMI Group.
Finney replaces founder and long-serving Chairman and CEO, Tom Stockton, who will transition to his new role as Chief Strategy Officer and continue as Director on the Board. Stockton will continue to advise the executive leadership team in strategy and growth opportunities
In her new role, Finney will focus on growth strategies and expansion into additional markets while overseeing the day-to-day operation of the company. She joined the employee-owned company (ESOP) in 1998 and has since proven herself with innovative strategies and collaborative vision. She most recently served as President and CFO. 
"Carrie is a collaborative leader who seeks input from her team, and she holds us all accountable to achieving the results we strive toward," said Stockton. "I always wanted to build a company that was successful not for success's sake, but one that was well respected and achieved a reputation for integrity in the marketplace. I think we've accomplished that at CMI thanks to our people who have stayed true to our values and showing that relationships matter for both our employees and our clients. The CMI Group is a 100-percent ESOP company, giving every employee a vested interest in the company's growth and success."
---
Robert Anderson Jr. Named Chairman of Cyber Defense Labs' Board
Dallas-based cybersecurity services firm, Cyber Defense Labs, announces that CEO Robert Anderson, Jr. will assume the role of Chairman of the Board, effective immediately. Previous chairman, Rod Jones, has been named senior managing partner and will continue to serve as a member of Cyber Defense Labs' Board.
Currently serving as CEO for the firm, Anderson leads a team of experts that help companies improve their information security and create resiliency against cyberthreats. He has over a decade of experience in cybersecurity, counterintelligence, economic espionage, and critical incident response to Cyber Defense Labs.
"With three years of strong, consecutive growth, I could not be more pleased to transition the role of chairman to Bob Anderson, visionary business leader with a proven record of performance, whose trusted expertise will lead us through this next period of growth and transition," said Rod Jones.
---
Dilanka Seimon Joins Energy Transfer as Vice President Alternative Energy
Energy Transfer LP announced that it has expanded its Alternative Energy Group with the hiring of Dilanka Seimon as Vice President of Alternative Energy. 
In his role as Alternative Energy VP, Seimon will be responsible for developing alternative energy and carbon capture projects for the firm. He will also lead ESG initiatives, including the development of carbon offset programs. 
Seimon most recently worked for BHP where he spent eight years as Vice President of Global Sales & Marketing, Oil, Gas, Power & Carbon. He's also held positions with Southwest Energy, Wells Fargo Commodities and Sequent Energy Management. 
"Adding Dilanka's significant experience in the energy industry and his insights into renewable energy opportunities will help us continue to develop our alternative energy and ESG platforms," said Tom Mason, head of the Alternative Energy Group. "We are very pleased to add Dilanka to our team."
---
Jon Zucker Named President of CASPR Group
This week, Dallas-based environmental health technology company CASPR Group announced Jon Zucker as its President. Zucker joined the firm in late 2021. 
In his new role, Zucker will guide CASPR Group into a scalable, sustainable company as the firm faces increased demand for its proprietary Natural Catalytic Conversion (NCC™) technology. 
Zucker founded and ran the Dialectic Group prior to joining CASPR. The independent, full-service digital agency delivered market-leading, digital transformation to high-profile brands such as Caesars Corp., MGM, Virgin, and Lionsgate.
"Throughout my time interacting with Jon through the YPO organization, I've seen how his vision is always ahead of the curve and five steps beyond where the market is currently," said CTO and CASPR inventor Dr. Christophe Suchy. "CASPR's next stage of growth potential becomes exponential when we bring Jon's experience to the company leadership team."
---
Ben E. Keith Beverages Creates New Position to Name Alex Weaver Director of Government Affairs
Alex Weaver has been promoted to Director of Government Affairs at Ben E. Keith, which is a newly-created position that will spearhead the distributors outreach to local, state, and federal officials. 
In the newly-created position, Weaver will manage the distributor's relationship with local, state, and federal policymakers. She will also coordinate Ben E. Kieth's agenda along with state and federal associations, which includes taking an active role guiding the actions, messaging, and interactions between Wholesale Beer Distributors of Texas (WBDT) and government officials. 
In her prior roles at Ben E. Kieth, Weaver was the architect of the political call tracking program which helps manage the distributors communication with government officials. Organizations like WBDT have since adopted the program. 
"The political demands on Ben E. Keith are the highest they've ever been. Alex has been a trusted coordinator within the company for years and has been vital in assisting me in actively handling all policy and legislative issues as they arise," said James Hallam, Vice President of Marketing and Legislative Affairs. "Her track record speaks for itself. This is a well-earned, much-needed position that will add tremendous value to our company," added Hallam.
---
Catalyze Dallas Names Michele Hodde Chief Marketing Officer
Michele Hodde has been tapped on by Catalyze Dallas Holdings, LCC to serve as Chief Marketing Officer.
In her new executive role, Hodde will drive revenue and sales growth for the suite of portfolio companies under the Catalyze Dallas umbrella. Current portfolio companies include Alpine Advanced Materials, which delivers lightweight custom-engineered parts using Lockheed Martin technology, and Metro Aerospace, a leader in certified 3D printed aerospace components.
Hodde brings diverse experience in marketing, sales, and commercialization spanning across several industries, including recreational products, aerospace & defense, automotive, semiconductors, and mining. She previously worked at Orica, the global leader in commercial explosives for the mining industry, for over a decade. 
Before Orica, Hodde cofounded and served as President & CEO of EarthRoamer, an Xpedition Vehicle manufacturer. Under her leadership, EarthRoamer created a new market segment for its four-wheel drive, solar-powered, "go anywhere" camping vehicle within the well established recreational vehicle market.
"Michele fills a critical role in growing our current companies and preparing us for expected expansion of our portfolio this year," said Tricia D'Cruz, cofounder and managing director of Catalyze Dallas. "She's an impressive executive with the profound experience needed to market to the high-level thinkers and investors we work with to accelerate commercialization into new markets."
---
Commercial Metals Company Announces Appointment of John R. McPherson to Board of Directors
Irving-based Commercial Metals Company appoints John R. McPherson to the Board of Directors, effective March 15, 2022. His appointment brings the total number of directors to nine. 
McPherson offers more than 30 years of professional experience to CMC's Board of Directors. Most recently, McPherson served as Chief Financial & Strategy Officer for Vulcan Materials Company. He's also held positions at Mckinsey & Co. and Goldman, Sachs & Co. Currently, he serves on the Board of Directors for Forterra, Inc.   
"We are pleased to welcome John to our Board of Directors," said Barbara R. Smith, Chairman of the Board, President, and Chief Executive Officer. "His strong financial and strategic background, including leadership experience in the manufacturing and construction materials space, will benefit our company as we continue to create an unparalleled provider of reinforcement solutions to the domestic and international construction markets."
---
Edward Marx Joins QliqSOFT's Advisory Board as Chief Transformation Officer
QliqSOFT, the healthcare technology company on a mission to enhance the patient experience using conversational artificial intelligence, secure texting, and automated workflows, announced this week that Edward Marx will join the Advisory Board as Chief Transformation Officer. 
In his new position, Marx will work with the company's diverse healthcare clientele and guide them through their digital transformation journeys. 
Marx currently serves as the Chief Digital Office for Tech Mahindra Health and Life Sciences, where he oversees digital strategy and execution for providers, payers, and life sciences and biotech companies. He has previously served as Chief Information Officer at multiple organizations, including the Cleveland Clinic, The Advisory Board Company, Texas Health Resources, and University Hospitals. 
Marx also bears 15 years of experience in the Army Reserve as a combat medic and a combat engineer officer. 
"At this critical growth stage in our 10-year history, it's truly an honor to welcome Ed to our Board of Advisors," said Krishna Kurapati, founder and CEO of QliqSOFT. "QliqSOFT is committed to recruiting proven leaders and we expect to benefit quickly from his wealth of enterprise IT and digital transformation expertise working for some of the nation's largest, preeminent health systems. I look forward to Ed's unique insights affirming our joint vision to disrupt healthcare through QliqSOFT's innovation-led solutions that empower clinicians while putting the patient first."
---
Michael Baker International Names Jason Sipes, P.E., Office Executive in Dallas
Jason Sipes has joined the engineering, planning, and consulting firm, Michael Baker International, as Office Executive in Dallas. 
In his new role, Mr. Sipes will lead a multidisciplinary team in executing client projects and expanding the firm's business with new clients, markets and capabilities in Dallas, as well as across North Texas and the Southern Region.
Sipes brings over 25 years of experience in alternative project delivery, having most recently served as Senior Project Director at Atkins, where he was responsible for providing consulting services to both public and private toll and transportation clients at the firm. 
"I am confident [Sipes'] diverse experience will help drive growth in the Dallas area and beyond as he leads our impressive team of bridge, highway, planning, aviation, water and construction services experts," said Tommy Montgomery, Southern Regional Director at Michael Baker International.
---
North Texas Bank & Trust Co. Announces Promotions for Nine Banking Professionals 
North Texas Bank & Trust Co. has promoted nine professionals from various disciplines within company, including five positions that are VP-level and above. The promotions are a direct result of the "success and growth" NTBT accomplished in 2021, it says. 
"We are proud of the commitment to excellence our professionals convey to our customers in everything they do," said Larry Miller, NDBT's President & Chief Executive Officer. "These promotions are a clear reflection of our goal to reward those within our organization who perform and lead with the relationship focus that continues to resonate with our customers."
The promotions, effective immediately, per North Texas Bank & Trust, include:
Gina Brown – Senior Vice President, Enterprise Risk Manager; Gina increases her role from risk manager to oversight of all enterprise risk management for the organization.
Kenya Buie – Vice President, Dallas Banking Center; Kenya continues her role as a banking center manager for the Dallas banking center and was previously assistant vice president.
Megly Wester – Vice President, Addison Banking Center; Megly continues her role as a banking center manager in the Addison banking center after beginning her career with NDBT as a Senior Relationship Banker. She was previously assistant vice president.
Mai Ly Kwan – Vice President, Trust & Wealth Management Operations Manager; Mai Ly has been with NDBT for more than 20 years in a variety of roles including IT Systems Analyst and most recently as a Business Solutions Officer.
Jamie Flores – Vice President, Accounting; Jamie began as a staff accountant in 2016 and has increased her role annually. She will continue taking on additional responsibilities while fulfilling her duties as an accounting manager.
Amelia Saba – Assistant Vice President, CRA Officer; Amelia has been with NDBT for more than 21 years, beginning as a Relationship Banker, moving into Compliance Support in 2012, and becoming an Officer in 2017.
Matt Browne – Assistant Vice President, Relationship Manager; Matt began his career at NDBT as a Teller in 2013 and became an Officer in 2019.
Gena Tavis – Banking Officer, Human Resources; Gena was previously a Human Resources Generalist for NDBT.
Stephanie Rodriguez – Banking Officer, Assistant Dallas Banking Center Manager. Stephanie joined NDBT in 2018 as a Teller Supervisor.
---
Androvett Welcomes Two New Members to its Marketing Team
The Legal Media & Marketing firm Androvett has announced that Kaylee Brock and Nichole Brandt will join its marketing team in Dallas as Digital Project Manager and Marketing Manager, respectively.
The additional staff is part of a broader growth strategy at Androvett, in part embodied in the company's expansion into Austin, Texas last year. 
Brock, in her new position, will work collaboratively to plan, oversee, and execute digital project, as well as establishing and maintaining metrics for digital marketing activities and developing designs that advance client marketing objectives.
"Kaylee brings an extensive digital skillset to our team," said Bria Burk, Director of Digital Marketing. "With her expertise in lead generation campaigns and website development projects for clients, she is able to translate a client's objective into a customized digital strategy with the right combination of organic and paid platforms."
Brandt, in her role, will also collaborate with the marketing team to plan and execute marketing projects and services for clients. She will have responsibilities in digital marking and multimedia. 
"We are very excited to have someone of Nichole's caliber join our team," said Zack McKamie, Vice President of Marketing. "Nichole brings a sense of command and confidence to the team. We will be looking to her to own and manage projects from the word go. All projects require a driver and some passengers. She will be a driver for us."
---
Polte Welcomes IoT Executive Tim Newberg as VP of Sales
Tim Newberg has been named the VP of Sales for Polte, the Addison-based telecommunications company working as a leading provider of Cloud Location over Cellular (C-LoC) technology. 
In his role as VP of Sales, Newberg will lead Polte sales operations, with a focus on extending the reach of Polte Location API into global 4G/5G Massive IoT markets. 
Newberg brings over 25 years of experience in the wireless industry to Polte. He has held roles in strategy, sales, and business development at companies like Texas Instruments, Broadcom, Sequans, Rootmetrics and Sercomm. Newberg was instrumental in the launch and adoption of a variety of hardware products in his most recent role as Head of Mobile IoT at Sercomm.
Newberg also holds a patent in wireless mobile technology. 
"We're thrilled to have Tim join the Polte leadership team," Polte CEO Ed Chao said. "Tim's wealth of 4G/5G Massive IoT market knowledge and experience from cellular chipset to system solutions will be critical in this next stage of expanding the Powered by Polte ecosystem and meeting the needs of enterprise use cases globally."
---
Saint Michael and All Angels Hire New Director of Advancement 
The Dallas Episcopal Church, Saint Michaels and All Angels, announced this week that Caroline Law will serve as the new Director of Advancement.
Law joins the Episcopal Church with a strong background in finance and nonprofit fundraising, having most recently served as Chief Advancement Office at the Trinity Park Conservancy. Prior to her experience there, she served as the Development Officer specializing in major and principal gifts for Parkland Health and Hospital System.
While at Parkland, she contributed to the successful completion of the $150M I Stand for Parklandcampaign to build the new hospital. In 2018, she secured the lead naming gift in the $40M campaign to build Parkland's new comprehensive breast center.
"We are excited to welcome Caroline and use her expertise as we enter into a new chapter here at Saint Michael and All Angels," said The Rev. Dr. Christopher D. Girata. "Caroline will help us usher in the next generation of Saint Michael and grow our impact across the metroplex."
---
Trademark Properties Brings on Philip Welch as Vice President of Construction and Development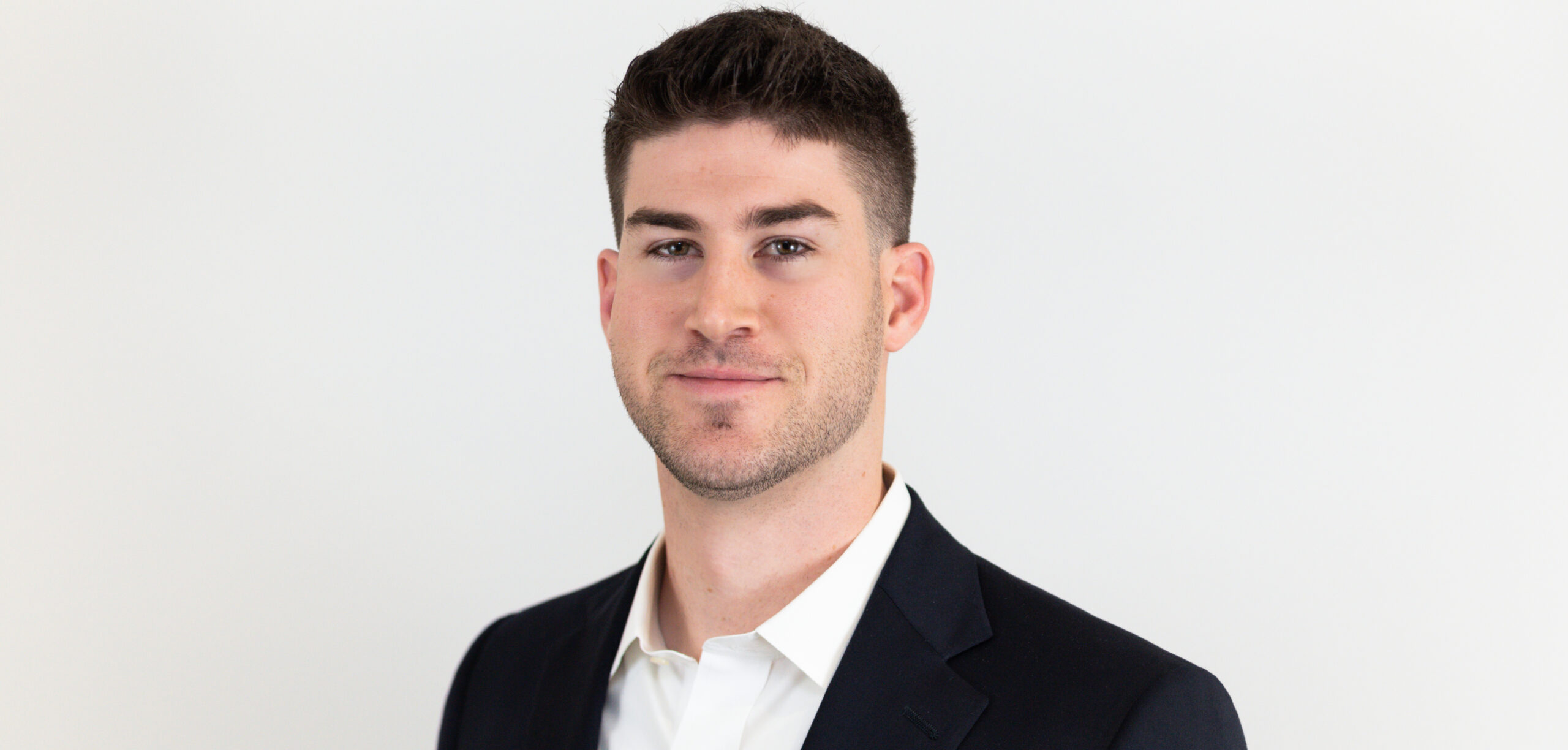 Philip Welch will join the Trademark Property Company as Vice President of Construction and Development to guide construction efforts for the company's multifamily developments. 
Bringing more than a decade of experience, Welch will guide construction within the company's new multifamily division by overseeing construction processes and execution for multifamily and mixed-use developments. 
Welch previously served as Director of Preconstruction for Weis Builders, Inc., where he was responsible for several projects including, Maple + Mahon, a 12-story residential high-rise in Uptown Dallas, and Presbyterian Village North Senior Living Community expansion, the company's largest project.
"As we continue to expand our multifamily development capabilities, we wanted to add a strong individual to our roster who really understands the multifamily construction process from start to finish," said Terry Montesi, CEO of Trademark. "Philip brings extensive experience working on and leading a variety of relevant construction projects, along with the intellect to keep up with industry changes."
---
Tricia Thibodeaux Named Vice Chair of The Construction Industry Institute for 2022
Irving-based Fluor Corporation announced that Executive Director of Global HSE (Health, Safety, and Environmental), Tricia Thibodeaux has been named Vice Chair of the Construction Industry Institute (CII) for 2022. 
Thibodeaux joined the Construction Industry Institute in 2010. Before being named Vice Chair, she served on the board of advisors and as a part of the organization's executive committee. In 2019, she was the recipient of the organization's Distinguished Service Award. 
From 2012 to 2014, Thibodeaux served as chairperson for Research Team 308, where she lead a team investigating the concept of Achieving Zero Rework through Effective Supplier Quality Practices—the first CII research team focused on the subject of supplier quality.
Thibodeaux has over 25 years of experience in the EPC Industry holding positions in global construction, global procurement, project management, project engineering, engineering management, project controls, and mechanical engineering. In her current role she is responsible for developing the Construction-Driven Execution model, communication and roll-out plan across all business lines for the company.
"Tricia has an excellent track record in Fluor for delivering quality results in a safe manner," said Mark Fields, Fluor's group president of Project Execution. "We look forward to the research and advancements that CII will achieve under her leadership." 
---
TechFW Ushers in New Board Chair, Secretary, and Two Board Members
Brent Sorrells has been elected to serve a one-year term as Chairman of the Board of Directors at TechFW, Laura Baldwin will take over as the new Secretary for 2022, and Alem Boukadoum will remain as Treasurer for a second term. Additionally, Sarah Webb and Sudhir Ippagunta are welcomed as new TechFW board members. 
Sorrells was previously the Senior Director of Clinical Operations for ZS Pharma, Inc., a company acquired by AstraZeneca in 2015, and now works as the Senior Director of Clinical Operations for Allako, Inc. He joined TechFW in 2006 as the Director of Operations and held that position until 2012. He succeeds attorney Douglas Clayton, Partner at Cantey Hanger, terming out with six year on the board. 
"Doug is leaving us better than he found us, and we are all excited for Brent to step into the position," said Hayden Blackburn, Executive Director of TechFW. "No one brings more institutional understanding to help us advance to greater heights than Brent."
Laura Baldwin is the President at Waco Bend Asset Management, where she is responsible for managing her family's investment portfolio. She also leads the Dallas chapter of a national angel investment group working to increase investment in women-owned and -led companies in her role as Managing Director with Golden Seeds. 
Ippagunta, who is the Global Director of Business Development & Licensing/M&A at Avellino Lab, will join TechFW's Strategic Planning Committee for 2022. Webb worked as a CPA in tax preparation and corporate finance before launching her virtual CFO and accounting firm, Webb CFO. She will serve on the Finance and Sustainability Committee for TechFW's Board.  
---
DFW Alliance of Technology and Women Announces Newest Advisory Council Members
The Dallas-Fort Worth Alliance of Technology and Women (DFW*ATW), a nonprofit committed to increasing the number of women in leadership and girls entering technology fields, has named its newest Advisory Council members. Barry Shurkey, CIO of NTT Data Services, has been named incoming chair. He's replacing longstanding DFW*ATW advocate Valerie Freeman (above), CEO of BravoTECH.
Shurkey has served on the DFW*ATW council for over three years and bears more than 30 years of IT service industry experience. Some of his accolades include being named as D CEO's 500 Most Powerful Leaders in Dallas for 2022, the 2020 Business Transformation 150 by Constellation Research, the 2018 Tech Titan Corporate CIO Awardee; 2019 D Magazine CIO of the Year; and 2019 Dallas ORBIE CIO of the Year Awardee. 
In this role, Shurkey will join Shanthi Rajaram, DFW*ATW president and Board of Directors Chair, and Sabrina Chesney, executive director, in leading the non-profit in 2022. 
"Barry has been a key supporter of DFW*ATW and we are excited to see where his leadership will take us next," says Rajaram. "We will miss Valerie's day-to-day involvement and are so pleased she will continue as an advisor. She made it her goal to make our Advisory Council as diverse and prestigious as possible, and we are very proud of everything she accomplished." 
Joining Shurkey in their first year on the council are Saurajit Kanungo, president of Cyber Group, Inc., and Carina Reyes, executive managing director, Ernst & Young Global Consulting Services.
---
Dave Matthews is Announced as Tech Titans' Newest Hall of Fame Inductee
Dave Matthews, founder of RevTech Ventures, has been inducted into the Tech Titans Hall of Fame for his work in shaping a countless amount of young entrepreneurs and for his work in supporting local, fast-growing startups. 
Matthews founded Dallas-based RevTech Ventures as an early-stage venture capital fund that solely invest in futuristic retail-focused brands. The venture capital firm invests in the technologies and the concepts driving the future of retail. 
"At RevTech, we believe in the sharing of relevant experience over the doling out of advice," said Matthews, "That's why our network of mentors and investors is carefully selected for the wealth of experience they bring to the table."
Last year, Matthews personally funded the Impact Grant program for entrepreneurial solutions during COVID. Given the program's success, RevTech partnered with the University of Texas at Dallas (UTD) and Southern Methodist University (SMU) to help students learn the ropes of entrepreneurship to launch COVID solutions to help their campus through its second grant program.
RevTech also recently rolled out the "Brand Launchpad" which is a six-month, multifaceted program providing a variety of benefits for startups chosen to participate.  
Jon Bolen, CEO of ENTOUCH, summed up David's impact this way, "David's passion for the future of retail and his support for the entrepreneurs who hope to shape it is infectious. We serve unique customers in a very complex and competitive marketplace. Having an investor who works so hard to ensure there is an environment that encourages, incubates and realizes great ideas is fantastic. Tech Titans and the North Texas venture community would not be the same without David."
---
Mayor Eric Johnson Appoints Gay Donnell Willis to City Council Liaison for Advisory Council
This week, Mayor Eric Johnson announced the appointment of District 13 City Councilmember Gay Donnell Willis as the City Council Liaison to the Mayor's Domestic Violence and Human Trafficking Advisory Council, which is currently chaired by Jennifer Staubach Gates. 
Willis most recently served as President & CEO of the Turtle Creek Conservancy for nine years. During her time there the nonprofit organization's budget doubled, a public-private partnership was created to link the Turtle Creek Park to the Katy Trail with a $1.7M ramp project, and an endowment securing an additional five acres of parkland for the organization to oversee. 
Mayor Johnson says of the appointment: "Together, we can make our city safer for all of our residents."

Get on the list.
Dallas Innovates, every day.
Sign up to keep your eye on what's new and next in Dallas-Fort Worth, every day.