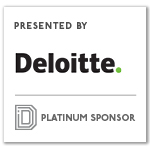 Just over a decade ago, Deloitte selected a 107-acre property in North Texas as the home of Deloitte University (DU). The decision was a groundbreaking move (pardon the pun) to invest in bricks and mortar when most considered digital learning the new norm. Almost eight years and more than 350,000 guests later, Deloitte University continues to be at the forefront of learning and innovation.
In the Q&A below, Deloitte North Texas managing partner Dan Berner interviews Heidi Soltis-Berner, the managing director responsible for leading the strategy and operations for Deloitte University.  The similar names are not a coincidence; Dan and Heidi are married. They met in St. Louis early in their careers and have had rewarding and distinct career paths at Deloitte. They will explore how innovation drives decision-making at DU every day in its efforts to shape its marketplace brand, create a cultural home for employees and provide a platinum-level guest experience for all. See a little bit of DU for yourself.
Dan Berner, North Texas managing partner, Deloitte LLP: Deloitte University is known as The Leadership Center, but what makes it innovative?
Heidi Soltis-Berner, managing director, Deloitte University: When we built DU, the concept of a corporate learning center was not new. But we focused on creating a truly unique place that would grow the world's best leaders – a lofty goal that remains our purpose today. We had to continuously evolve everything from the design of the building itself, to the curriculum, the experience and the special "wow" factors that people will talk about long after they've left our doors.
Berner: So, you're saying Deloitte University is innovative by design.
Soltis-Berner: Absolutely. From LEED Gold certified construction, wellbeing elements and collaborative spaces, down to the type, number and size of digital screens throughout property.  But it's never innovation just for the sake of it. We always think about how this will help our people learn and how it will make our guests feel. Will they walk away enabled and inspired to be better leaders than when they came to DU?
Berner: DU is coming up on its ten-year anniversary, so what's been happening since those early decisions to keep it at the forefront of innovation? 
Soltis-Berner: Our early success led to permission to try – and to fail. We collect guest feedback, analyze metrics, iterate, and try again. We've brought robotics, holograms, Kinect technology, touch plane technology, and digital reality to our learners. This allows them to experiment in a safe environment and build confidence in sharing emerging technologies with our clients.
Berner: And that's the best part – not only do our people benefit from this, but many of our clients too.
Soltis-Berner: Of course. We have two separate Deloitte Greenhouse® spaces at DU, which are dedicated to helping our clients have breakthrough moments when tackling some of their toughest issues. We also host peer forums for C-suite positions as well as scheduled tours and visits for clients. But the learning and development of our people so they can be the best leaders and provide the most innovative solutions is the biggest value to our clients.
Berner: What's on the horizon for learning in the next ten years?
Soltis-Berner: More learning, growth and innovation! Also, Deloitte continues to focus on enabling a digital mindset in our people and creating a tech-savvy workforce that can leverage emerging and disruptive technologies when working with our clients. Deloitte University is at the forefront of that endeavor. The idea that was seeded here in Westlake has now taken root in five more learning locations around the world, through other member firms of Deloitte Touche Tohmatsu Limited  – with more likely to come. The goal is to build a consistent experience for the people of Deloitte Touche Tomatsu Limited member firms, that stays true to the core purpose of leadership development.

Get on the list.
Dallas Innovates, every day. 
Sign up to keep your eye on what's new and next in Dallas-Fort Worth, every day.