Austin-based SKU, which calls itself the country's first accelerator dedicated to entrepreneurs in consumer packaged goods, has chosen six startups for the second iteration of its Dallas cohort.
In September—at a time when the CPG industry was facing extraordinary challenges amidst the pandemic—Dallas-Fort Worth welcomed SKU, which combined in-person and virtual programming to give founders access to industry experts, investors, and serial entrepreneurs. 
Since its founding in 2011, SKU has produced a variety of noteworthy brands: Siete Foods, EPIC Provisions, and Seaweed Bath Co. The accelerator notes that more than 90 percent of its 90 alumni are still in business today.
When SKU announced its Dallas expansion, the move was supported by DFW CPG, an organization founded last year by Rick Jordan, a Dallas-based shareholder at the Am Law 100 law firm Polsinelli, and food veteran Richard Riccardi. The first-ever Dallas-Fort Worth track was known as SKU DFW, and five inaugural companies were chosen to participate.
At the time, founders were guided by a team of mentors—dubbed a "who's who" in the CPG industry—who were all laser-focused on helping them grow their businesses. Some of the most successful consumer product companies in the state (and beyond) got involved.
About the Dallas program
Now, SKU is preparing again for another Dallas round. This go around, actor Patrick Schwarzenegger is joining the team as the keynote speaker at the August 24 virtual kickoff. Schwarzenegger launched his own CPG investment firm in 2019, and previously invested in Liquid IV and SKU Track 9 brand HA! Snacks.
The Dallas founders will undergo a 12-week program covering a wide range of CPG-related topics, concluding with a pitch showcase on Nov. 16. And again, entrepreneurs and executives from CPG companies like PepsiCo, Amazon, and Land 'O Lakes will serve as Dallas mentors and course teachers.
Meet the SKU Dallas 2021 cohort
The companies selected for the 2021 SKU Dallas cohort represent a range of items, with everything from cashew vegan queso to inventive mocktails on the list, but all are later-stage with 2021 revenues of $900K to $5M+.
SKU said the companies made the cut based on the innovation of their product, traction in the market, and strength and coachability of their founders.
"This cohort includes some of the most innovative brands in some of the hottest categories," SKU Managing Director Kirstin Ross said in a statement. "These founders each have compelling stories behind their brands, and they all have such tremendous growth potential."
Here are the companies, with descriptions provided by SKU DFW:
Bohana
Bohana is a popped water lily seed snack born from a friendship between Priyal Bhartiya and Nadine C. Habayeb. Both had a love for health, wellness, and snacking—and it was on a trip to India that Bhartiya rediscovered a favorite childhood snack, the popped water lily seed. Once back in the U.S., Habayeb gave them a try, and realized they were easier to digest and much more nutritious than popcorn. The duo decided to embark on a journey to bring the "power of these mighty seeds" to local consumers.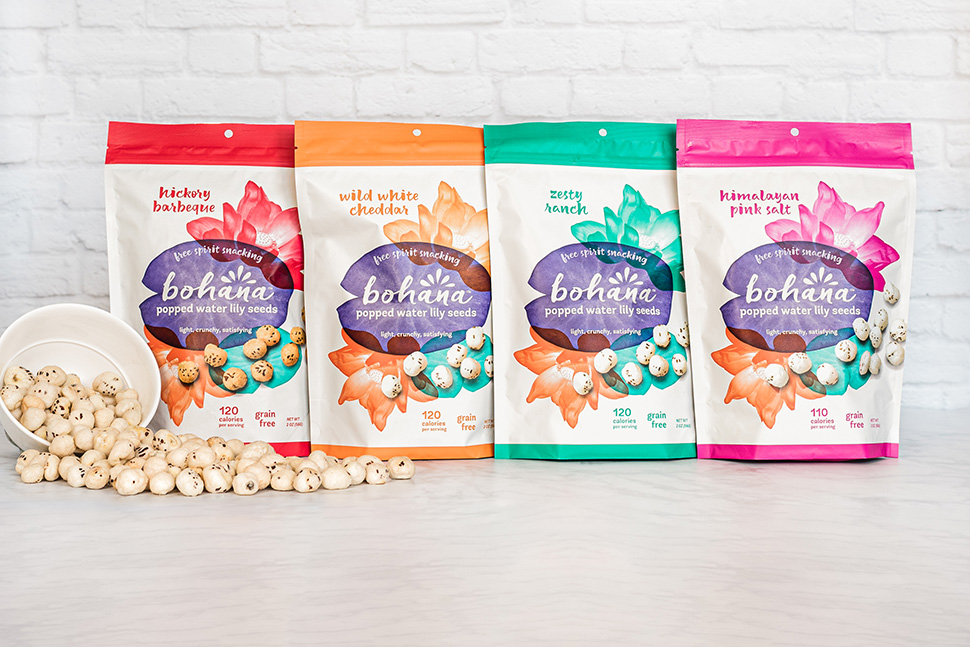 Core & Rind
Candi Haas and Rita Childers were selling healthier-for-you items at their local Farmers Market when they realized most customers loved their Cashew Cheesy Sauce. They spent years perfecting the recipe, making it stable for shelves, and embarking on a journey to make healthy eating easier and tastier. Today, their dairy-free plant-based sauces are clean label, paleo, vegan, and keto friendly.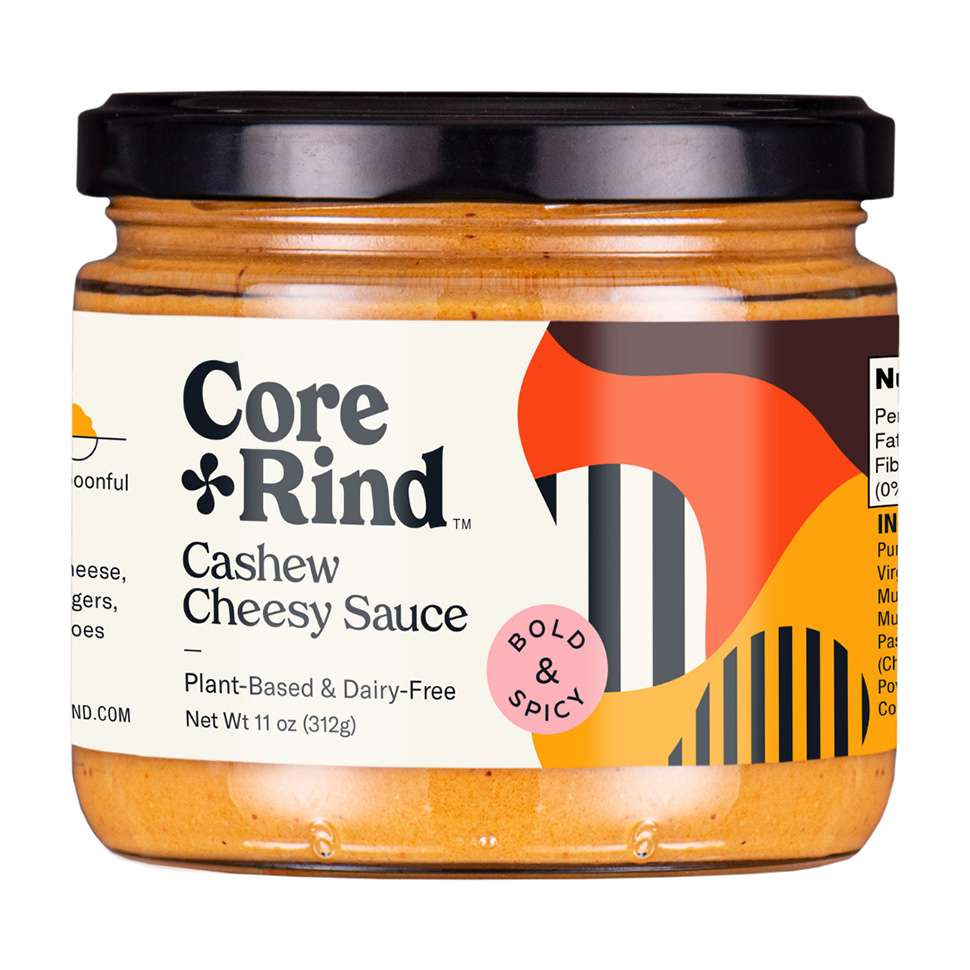 Crated with Love
Tyler and Michelle Turk launched Crated with Love from a key to their own relationship: date night. In an effort to assist couples in reconnecting through laughter and play, the Turks created a date games subscription box with various monthly themes that couples can do together. Recent boxes include Summer of Love, Destination Space, and Perfect Harmony.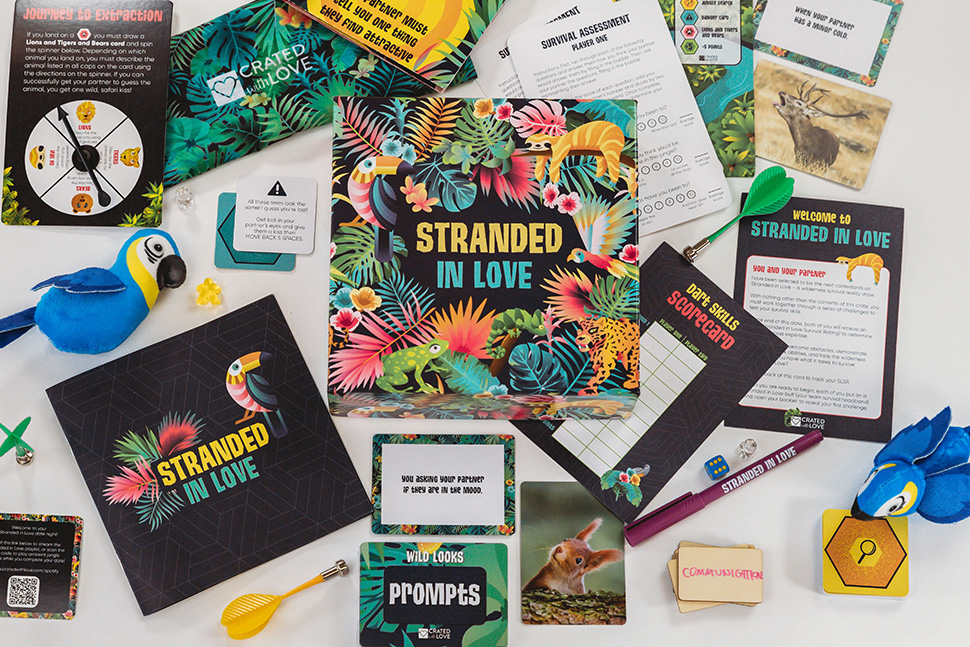 Daily Crunch Snacks
15 years ago, Diane Orley learned about the health and taste benefits of India's sprouted almonds—along with their "sprouted-nut-crunch." Inspired, Orley began sprouting and dehydrating her own almonds. It was when her niece Laurel, a fellow healthy food lover, realized they were more niche than any other snack on the market that Daily Crunch was born. The startup's products are vegan, keto, paleo, and gluten-free.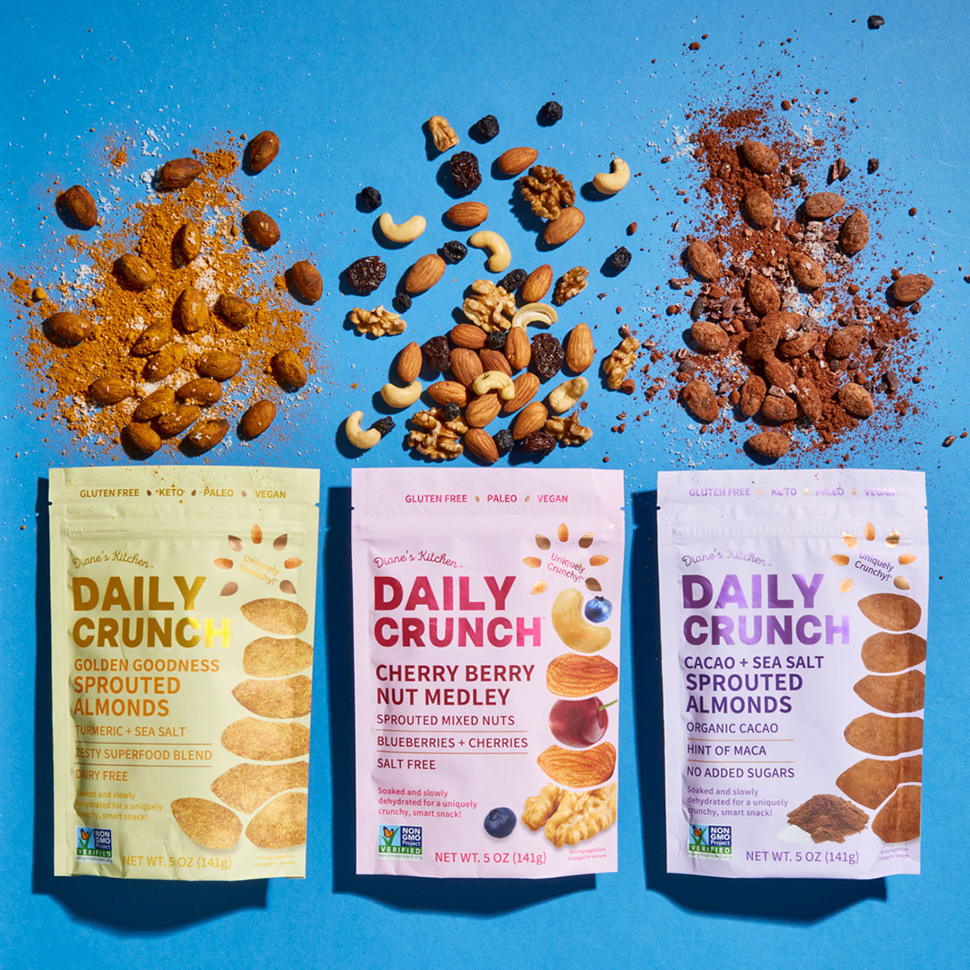 Hella Cocktail
Nestled at the intersection of the better-for-you movement and the cocktail culture, Hella Cocktail is a mixology company dedicated to creating an all-natural cocktail experience. The kicker is that anyone can be a customer—booze is optional—as the company invites anyone to join the continuum of adult drinking. Hella Cocktail's line includes bitters, mixers, and a newly launched Bitters and Soda ready-to-drink line.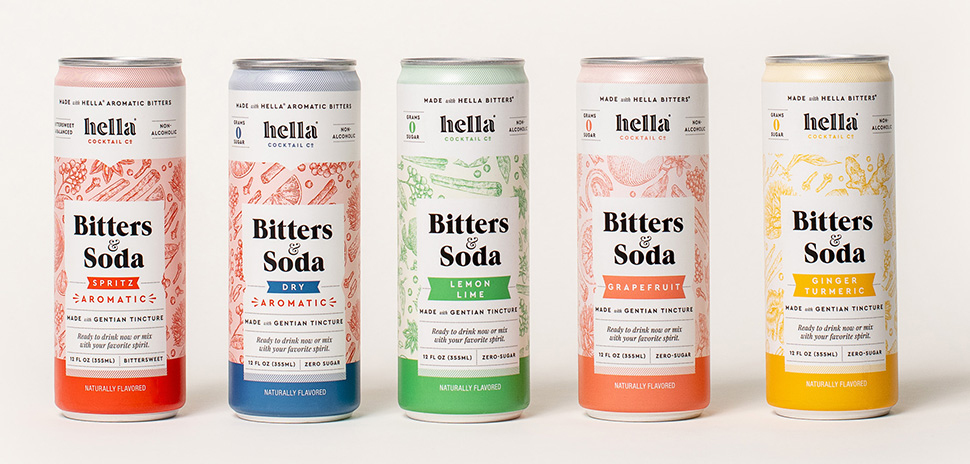 wildwonder
Rosa Li's company was inspired by her grandma, who brewed healing tonics and instilled in her a philosophy of food as medicine. Li learned that more than 50 percent of consumers nowadays drink beverages meant to boost their health, but options like kombucha tend to be too vinegary for many to enjoy. She created a line of low-sugar beverages in whimsical flavors like guava rose, peach ginger, and tumeric pear, which combine gut-healing superfoods and the Eastern herbal wisdom from her heritage.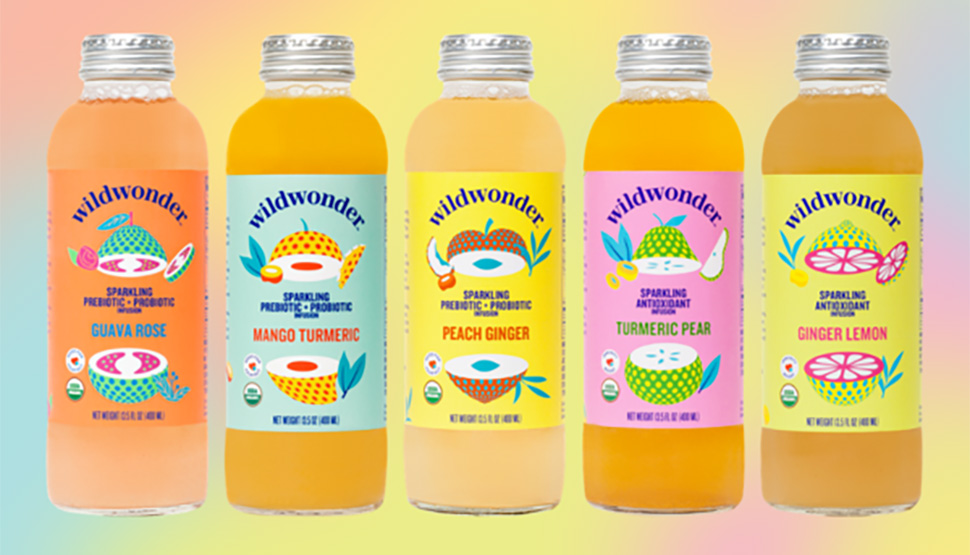 Get on the list.
Dallas Innovates, every day.
Sign up to keep your eye on what's new and next in Dallas-Fort Worth, every day.