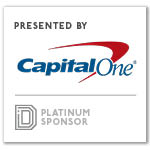 Students can turn a passion for cars into great careers, thanks to the Automotive Technology program at the Collin College Technical Campus in Allen.
According to the U.S. Bureau of Labor Statistics, the nation will need 46,000 new automotive technicians by 2026 due to workforce and industry trends.
"With the population growth in our community, the technical trades are in hot demand. Collin College's Technical Campus opened less than two years ago, and already we've become a lifeline for employers in the region," said Collin College District President Dr. Neil Matkin. "The auto industry is a major economic force in North Texas."
New auto technology program preparing students for in-demand jobs
The Collin College Technical Campus opened in fall 2020 and will send out its first class of graduates with associate degrees in automotive technology this spring. Many of the students have already earned industry certificates and are working in the field.
There are currently more than 100 students in the program, and the college is preparing for even more. Dr. Bill King, provost at the Technical Campus said in order to get ready for the influx of students, the campus is adding more full-time faculty members.
"There are numerous area dealerships that not only support what we're doing at Collin College by providing equipment and training aids, but also by actively recruiting and employing our students," King said.
According to King, students can earn "stackable certificates" to help them qualify for a variety of jobs. Financial support from partners also helped the program apply for accreditation from Automotive Service Excellence (ASE), an independent nonprofit that tests and certifies best practices for professionals in the industry.
Scholarship support from Capital One
Collin College also finds support for its Automotive Technology program from nearby Capital One, which operates its Auto Finance division out of Plano. Capital One's generous financial grant provides 50 scholarships for qualifying students.
"We value Capital One's involvement as an automotive program partner because they take a strategic approach to solving problems for the community," Matkin said. "Their scholarship support opened the door to dream jobs for automotive students who otherwise couldn't afford college. Capital One's support moves students down the path toward apprenticeships and careers that pay top dollar."
Capital One's support of workforce development comes through its Impact Initiative, an initial $200 million, multi-year commitment to support growth in underserved communities and advance socioeconomic mobility by closing gaps in equity and opportunity. By partnering with organizations and programs across its footprint, Capital One is providing opportunities for a broad range of individuals who face barriers to education and employment to unleash their potential and thrive in a rapidly changing employment market.
"The Automotive Tech Program creates amazing opportunities for students to learn in-demand skills that help invigorate the automotive workforce and drive the industry forward," said Sanjiv Yajnik, President, Financial Services at Capital One. "The on-the-job training and advanced technical knowledge these students are gaining will ensure we have a strong, talented workforce pipeline to enable local businesses to thrive."
'We're not just working on cars…we're learning how cars work.'
When Marae McCarley, a freshman from Frisco, heard about the Automotive Technology program from a friend, she realized that her love of cars could fuel her future.
"Any time I see a cool car on the road I get really excited," McCarley said. "We're not just working on cars, which is obviously great for the practice, but we're actually learning about how cars work. It's not solely, 'this is this and if this happens, this is how you fix it.' It's more like an entire understanding. We have actual parts we get to take apart and get a deeper understanding by disassembly."
McCarley also enjoys learning about new technology like how electric and hybrid cars operate. Her goal is to learn as much as she can about how cars work so she can become an automotive engineer who designs and builds cutting-edge cars.
'It's never too late to start something good'
For Baba Tai Oginni, Collin College's Automotive Technology program is reshaping his future.
Originally from Nigeria, Oginni and his wife have lived in North Texas for more than 10 years. He is a second-year student in the program who decided to go to school after working for a number of years in medical-related administrative roles.
As the son of an automotive engineer, Oginni grew up loving cars. When he first came to the area, he thought about attending a technical school; however, as the family's primary financial earner he said he quickly realized the time and financial strains on his family.
Oginni said Collin College is much more affordable and flexible, and it enables him to pursue his passion for cars, learning about robotic car assembly, electric cars and how to make cars more environmentally sustainable. He plans to get a job as an automotive technician and save money for retirement. Oginni is working hard now so that when he retires down the road, he plans to return to Nigeria and help start automotive technology programs for young people in Africa.
"The message of my journey is that it's never too late to start something good, and tomorrow will be brighter," he said.

Get on the list.
Dallas Innovates, every day. 
Sign up to keep your eye on what's new and next in Dallas-Fort Worth, every day.