The Dallas startup scene has a new hub as Capital Factory has moved into its first Dallas location on Oak Lawn Avenue. 
Capital Factory, which bills itself as the center of gravity for the Austin startup scene, wants to mimic that success in Dallas with its new 26,000-square-foot space which opened to members June 4. A grand opening party Friday will officially mark the opening. 
"While the space itself is nice, it's all about the people."

Joshua Baer
The bright airy location features dedicated desks and private offices all equipped with electric standing desks from Coppell-based Varidesk There's also three kitchens, a game room, and classroom and event space. A community space offers a place for coworkers who just want somewhere to hang out and be part of a vibrant community.
For Capital Factory, this marks the beginning of a plan to unite entrepreneurs across the state, a plan CEO Joshua Baer calls the Texas Manifesto. It's much nicer than Capital Factory digs in Austin — but that's not the only difference.
"It's new and it's got 18-foot ceilings and beautiful light. While the space itself is nice, it's all about the people," Baer said. "We want to have everything geeky on Meetup.com happening here. Dallas is where all big companies are in Texas and where all the money is in Texas."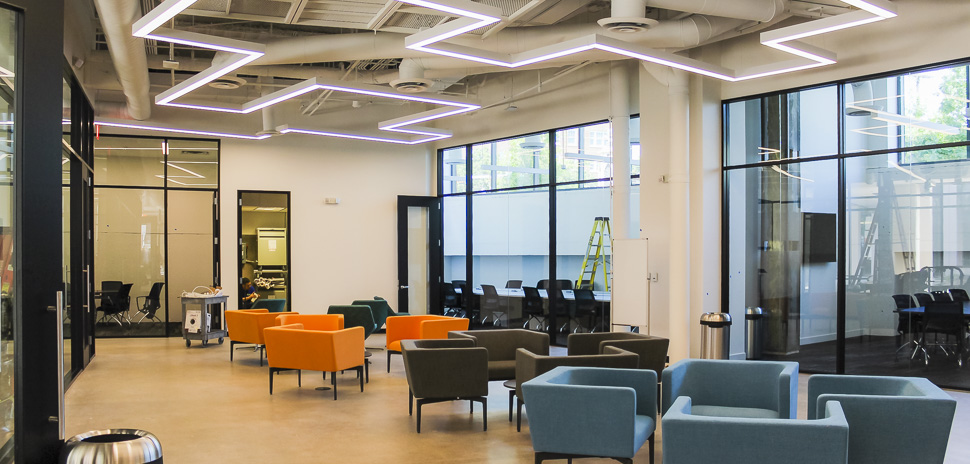 CAPITAL FACTORY FINDS PARTNER IN THE DEC
As part of the move to Dallas, Baer partnered with The Dallas Entrepreneur Center, which will officially move its headquarters operations and many of its events, including 1 Million Cups, to Capital Factory.
The DEC will keep its location in the West End, but there won't be coworking there said co-founder Trey Bowles, who announced in April he was stepping down as the nonprofit's CEO and would stay on as leader of the board of directors. The locations at Addison TreeHouse and the RedBird Mall, which is scheduled to open later this year, will still offer coworking space, he said.
"The DEC just wants to do events and programming, that's really their sweet spot."

Georgia Thomsen
"The benefits of having so many coworking spaces in downtown is that The DEC no longer has to provide that component in that particular geographic area," Bowles said.
Capital Factory will take over The DEC's coworking so members who sign up with Capital Factory will get six months free with a year membership, said Georgia Thomsen, chief operating officer for Capital Factory.
"The DEC just wants to do events and programming, that's really their sweet spot," Thomsen said. "Any DEC members are now Capital Factory members."
Bowles said The DEC will continue to focus on helping entrepreneurs start, build, and grow their companies by offering education, mentorship, and community. He said stay tuned for announcements of upcoming projects.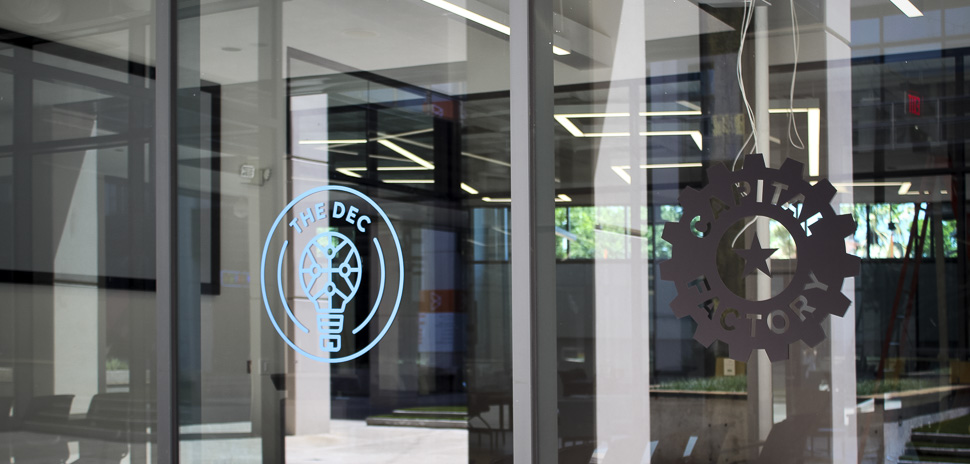 The DEC and Capital Factory partnership started in August and has grown over the last few months.
"We wouldn't have come to Dallas if we didn't have a partner like The DEC," Baer said. "It was very important that we had a local partner with local relationships that could really help us support and lift up the local community as opposed to being an outsider coming in. Trey Bowles has been a critical partner."
"We want to make sure that your company and your entrepreneurial aspirations are tech and entrepreneurial authentic."

Catherine Taylor
But coworking is a small part of what Capital Factory does. It provides a large network of mentors who can travel between Austin and Dallas to meet with members. It also has a tech accelerator that gives startups selected via an application access to funding, free coworking, and other perks to grow their business.
Capital Factory isn't for everybody, though. It sees itself as a matchmaker and it wants to target companies that are focused on technology.
"We want to make sure that your company and your entrepreneurial aspirations are tech and entrepreneurial authentic," said Catherine Taylor, events manager for Capital Factory Dallas. "That's what makes us different from a WeWork or another space. We're all about building a certain community so you are influenced by the people around you, you can make connections in the kitchen."  
SPACE TAKES ON A RETRO VIDEO GAME THEME
Workers were still putting the finishing touches on the Capital Factory space when Dallas Innovates got to tour the facility last week. Many of the finer details, including more murals with a retro video game theme, will be done over the next few weeks.
Capital Factory hired Dallas artist Preston Pannek to do the murals and artwork, which includes throwbacks to Mario and Donkey Kong.
The first thing people will see when they walk in will be a front desk that resembles an old arcade game with lights and buttons. The upstairs check-in desk will resemble an old tube television.
The first floor has casual seating for coworking surrounded by a ring of conference rooms and classroom spaces that can be reserved by members. All are equipped with the latest networking and teleconferencing technology so startups can easily communicate with people around the world. Each of the conference rooms will have a video game theme.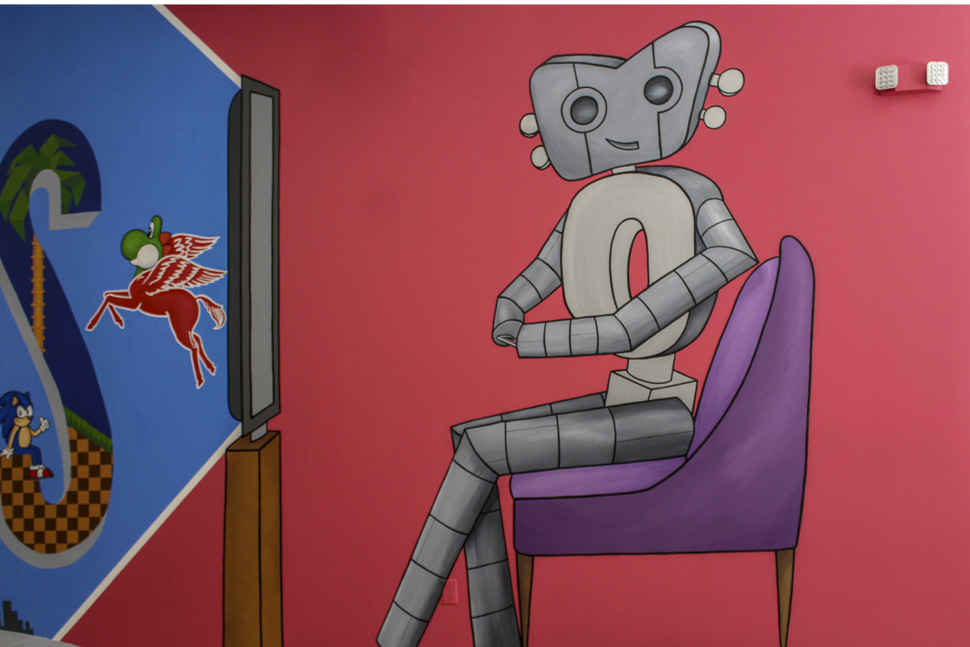 The gameroom will have virtual reality demos and, for the old school gamers, some classic arcade games.
Another highlight of the first floor will be the projector screens that show upcoming events. They will project onto a wall that's painted to look like an old GameBoy device. There's also a large event space with two kitchens and a stage that can host large events.
Upstairs, there are rows of dedicated desks where members can have permanent space to call their own. Surrounding that are private offices, the highest level of membership, with capacities ranging from two or three people all the way to a dozen employees. Capital Factory partnered with Varidesk to outfit the private offices.
Varidesk presented at the recent Rise of the Rest tour, showing how a small crew could assemble an electric standing desk and several other pieces of furniture and accessories in less than five minutes.
"We've agreed to work together on several projects and this is the first example of that partnership," said Andrea McLaughlin, director of public relations for Varidesk. "We've since provided them with a full suite of products to turn their coworking space into an active workspace."
Then, there's the upstairs kitchen and break room with rows of booths and high-top tables for coworking and hanging out.
The courtyard at The Centrum also provides an opportunity to work outside when the weather is nice. Future plans call for furniture outside so people can set up out there.
IF YOU GO
Capital Factory Dallas + The DEC Grand Opening
When: 5-9 p.m. Friday
Where: The Centrum, 3102 Oak Lawn Ave., in Dallas
More Info & RSVP: Check the event page here.
GALLERY
Photos by Yvena Chowdhury.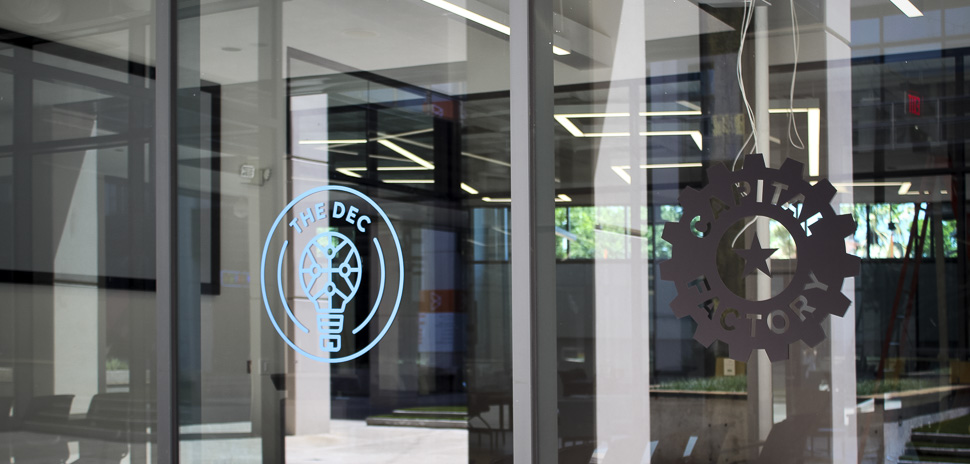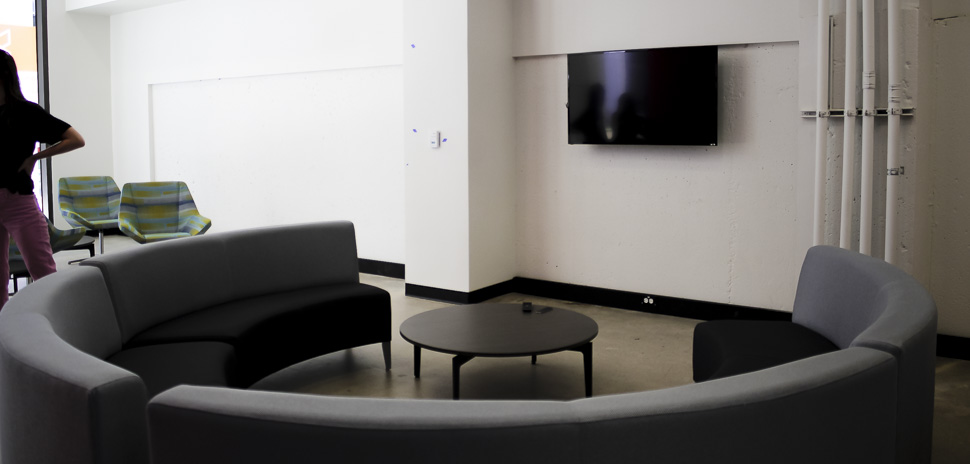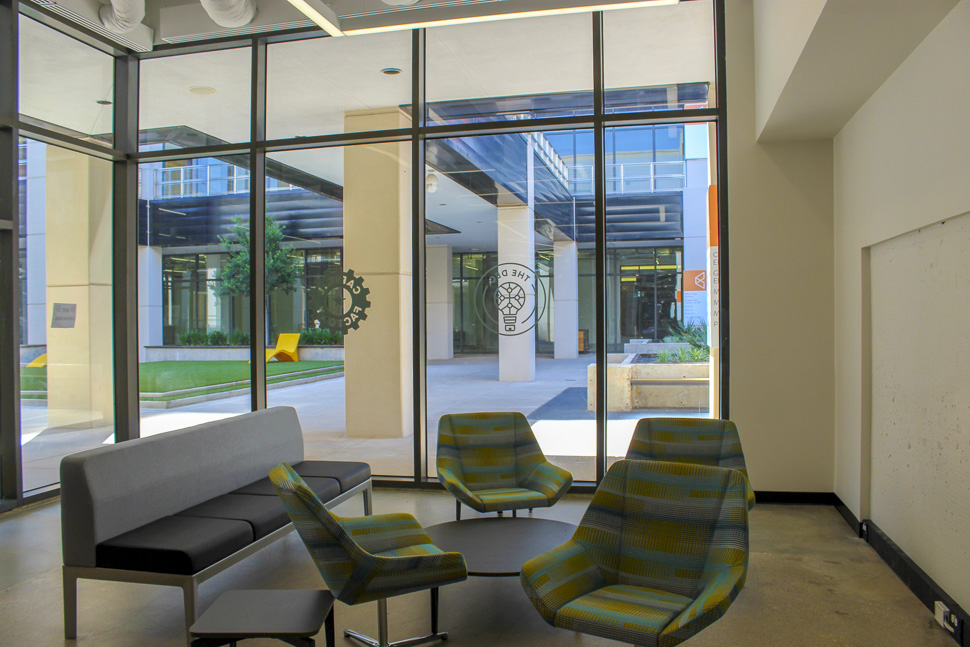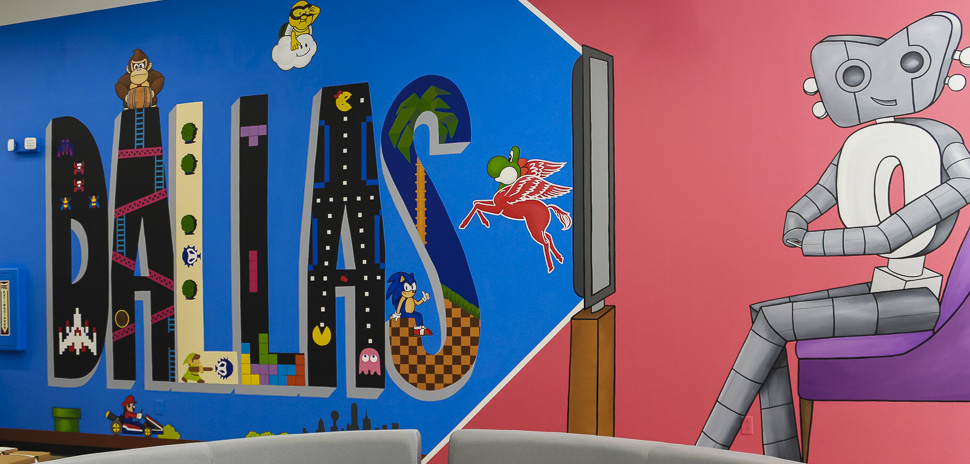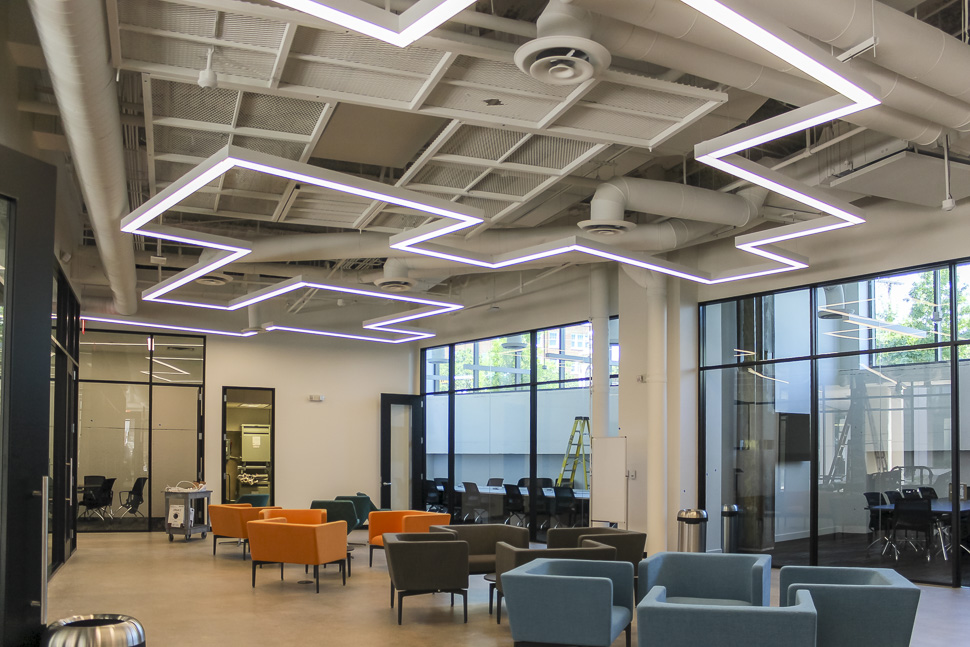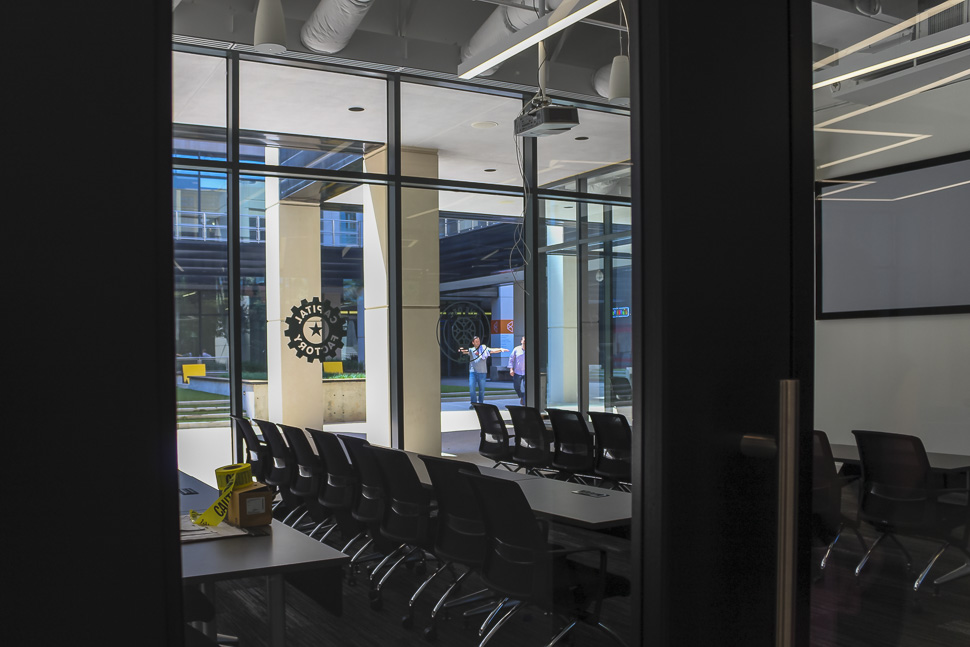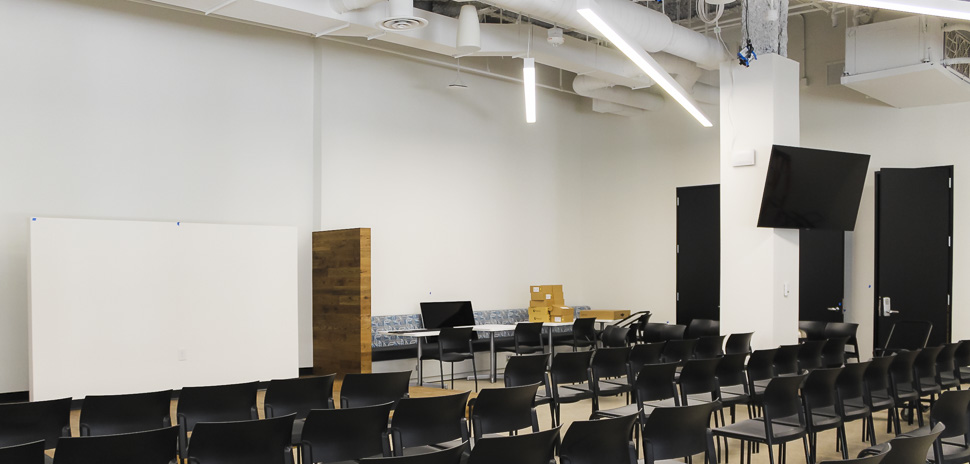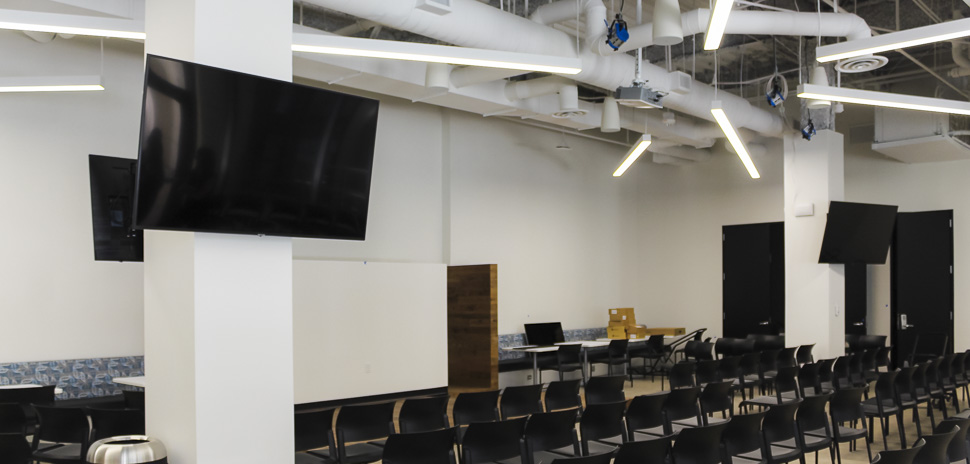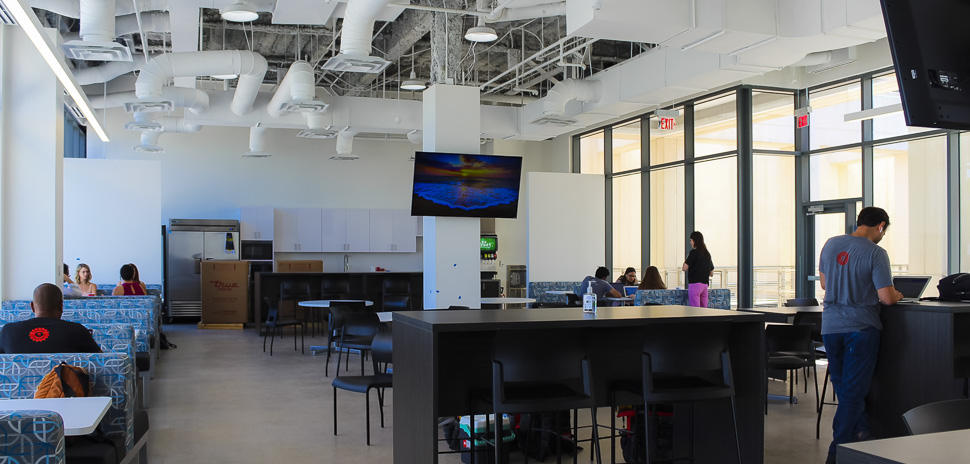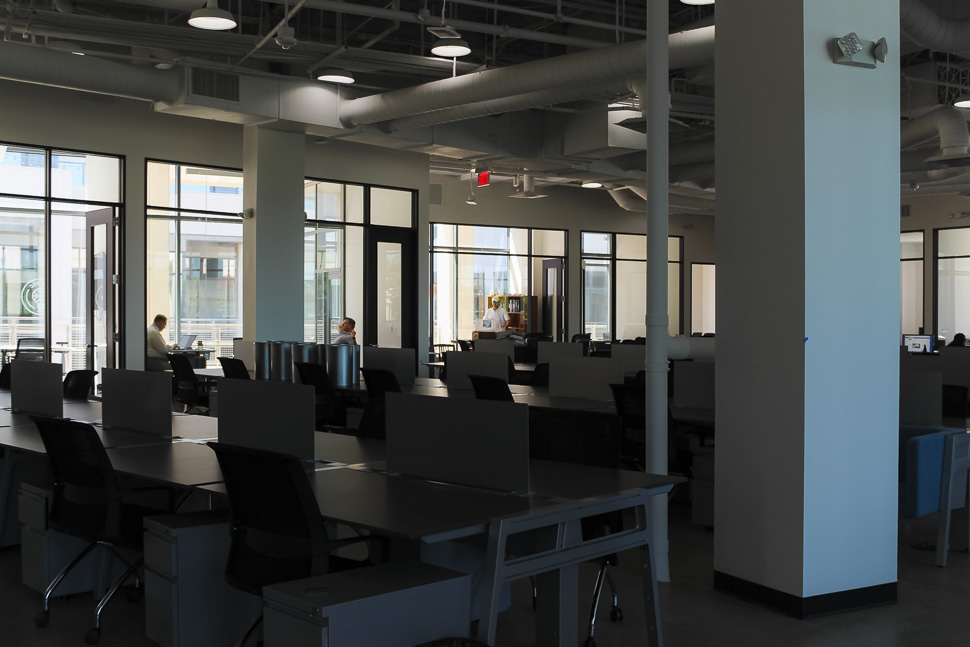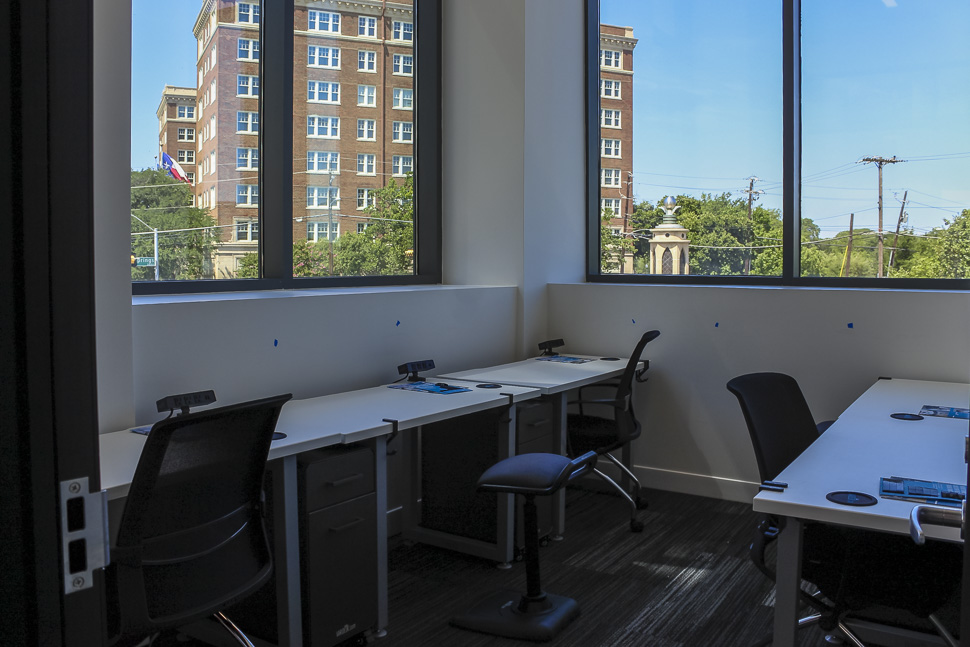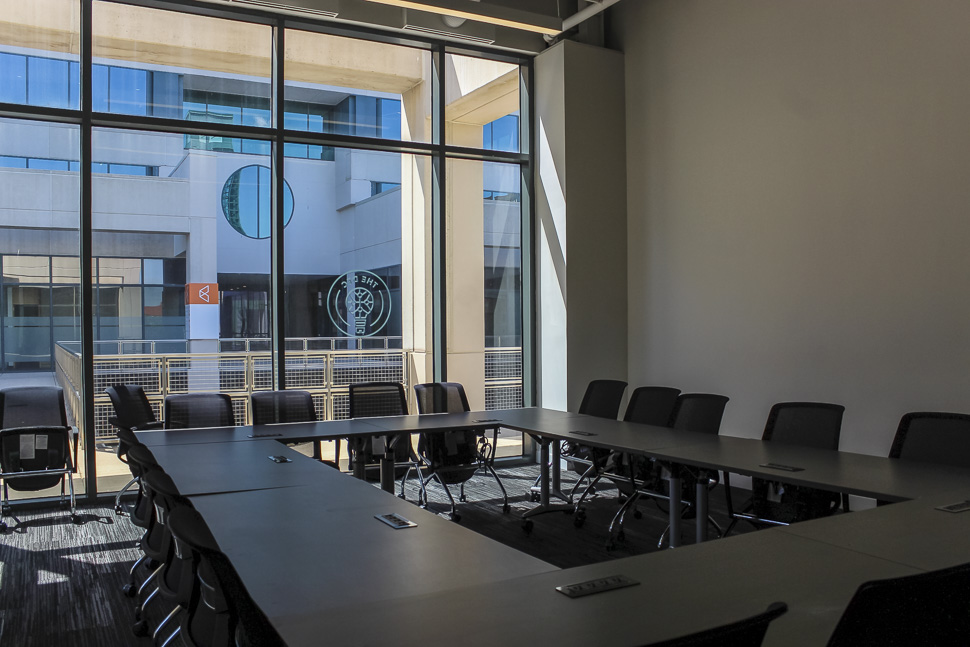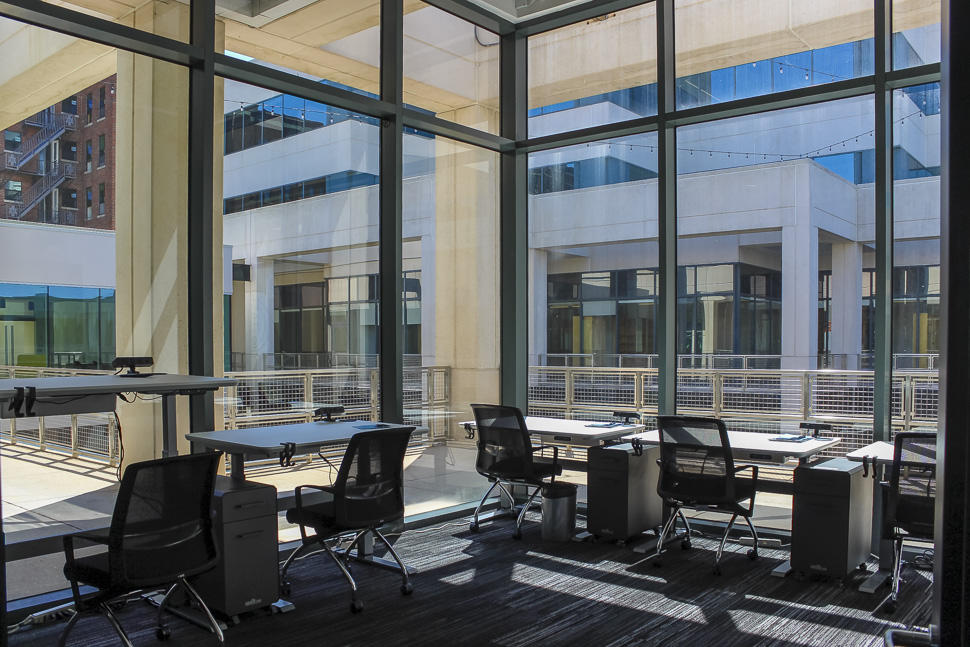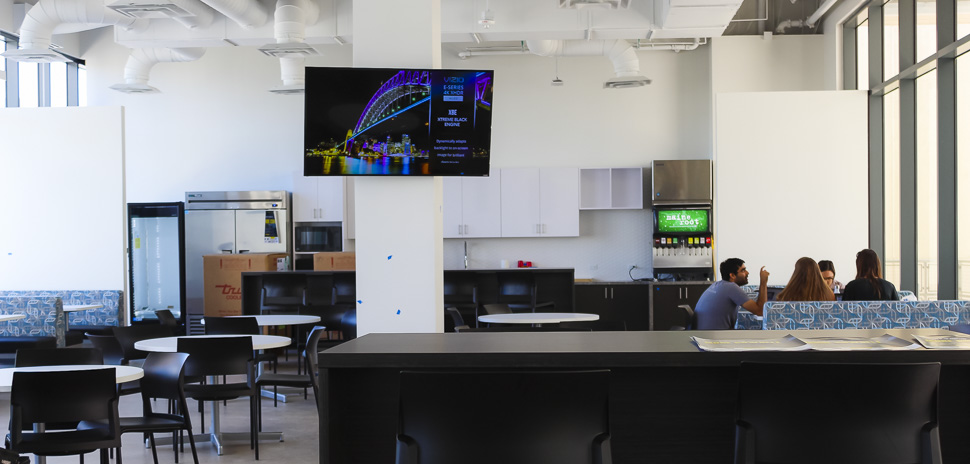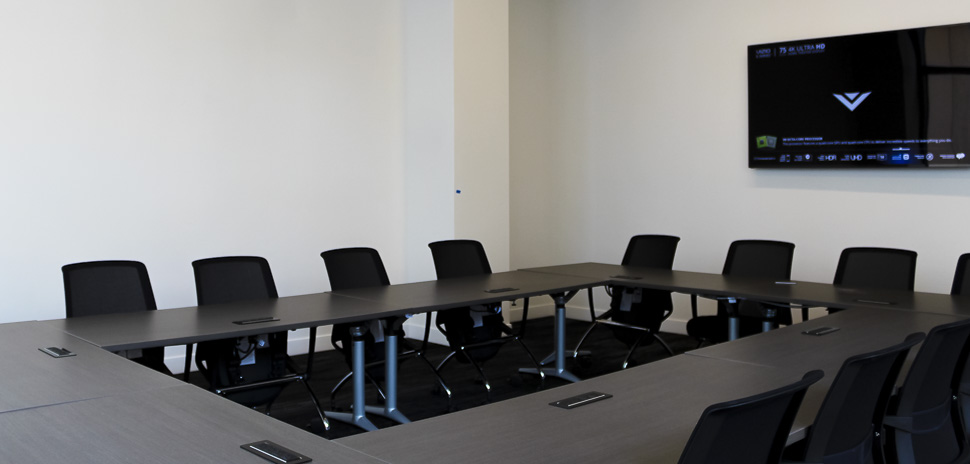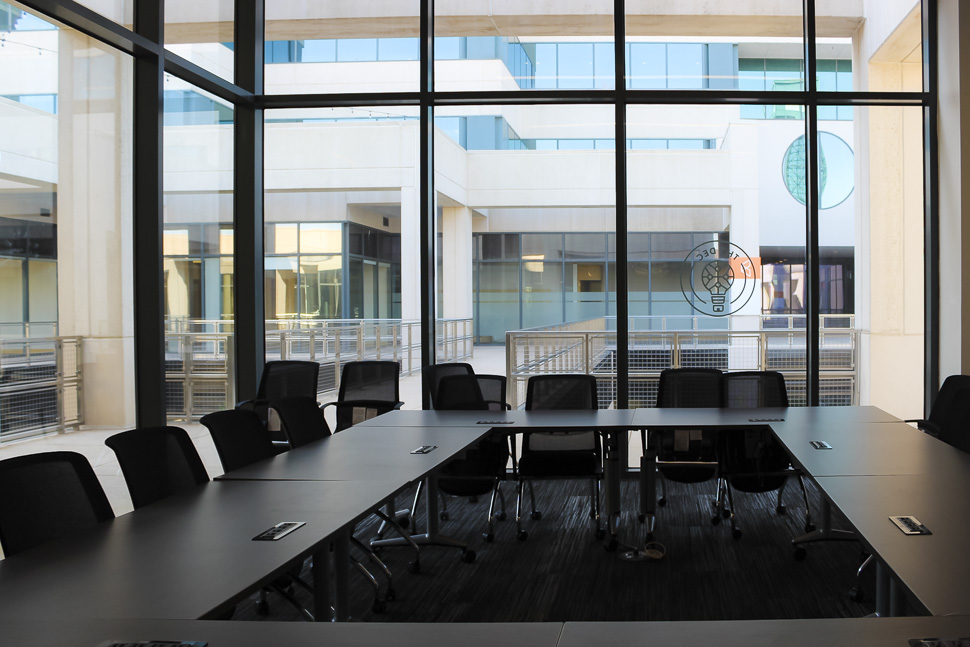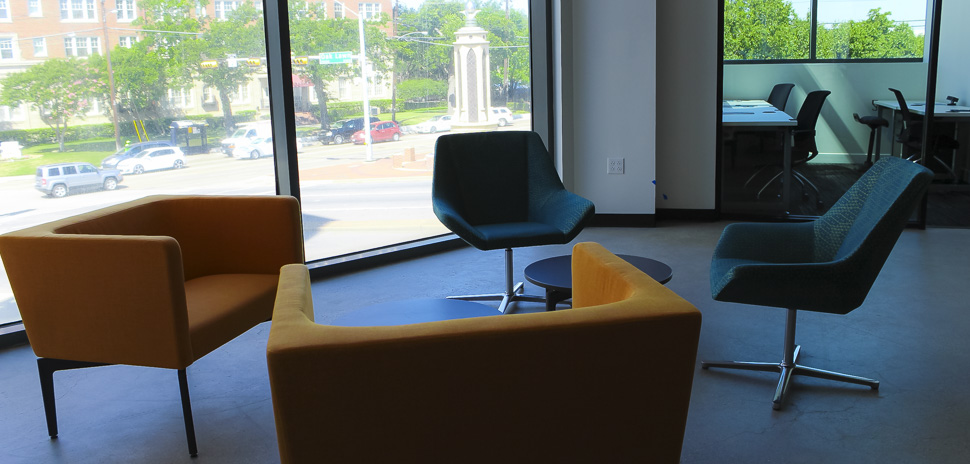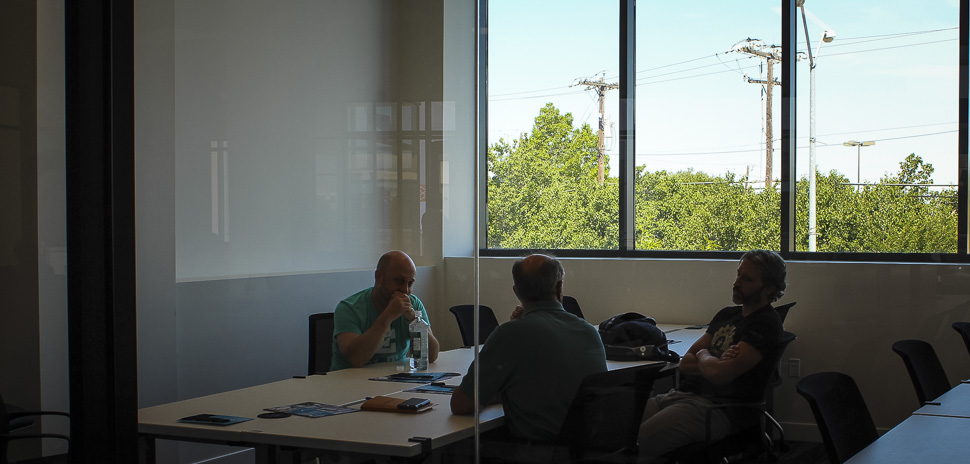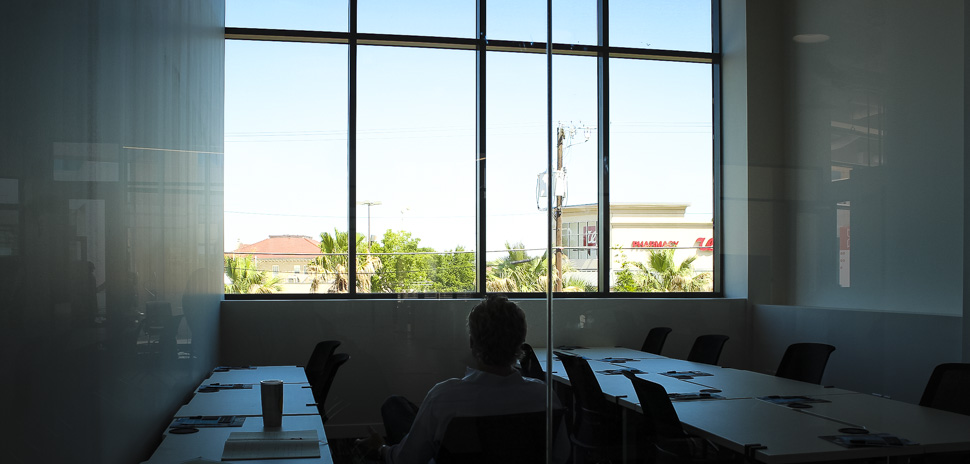 READ NEXT
DEC, Capital Factory: Leaders Say Partnership is Just the Beginning
Experts: Choose an Accelerator or Incubator That Fits Your Startup's Goals
Innovative Spaces: Take a Look Inside The Centrum's $25M Startup-Friendly Redo

Get on the list.
Dallas Innovates, every day. 
Sign up to keep your eye on what's new and next in Dallas-Fort Worth, every day.