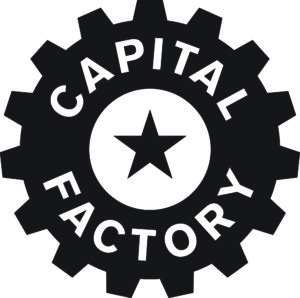 Dallas startups now have direct access to Capital Factory's startup accelerator, mentorship network, and other benefits through a special partnership with The Dallas Entrepreneur Center.
Austin-based Capital Factory will start offering expanded services to DEC members and the chance to join its tech accelerator program. They also have access to the Capital Factory's 60,000-square-foot office in the Omni Hotel in downtown Austin.
Beyond that, companies that get into the accelerator get six months free coworking at the DEC and access to another tier of mentors and a network of investors and corporations.
Leaders from both coworking hubs say this deal announced Tuesday is just the beginning.
"It's about beginning to connect cities in a Texas-wide network and leveraging the benefits and strengths of different cities," said Trey Bowles, CEO and co-founder of the DEC. "The value of the whole is worth more than the sum of the parts. By making a Texas entrepreneurial ecosystem, we're creating a much more powerful thing for entrepreneurs and investors."
Capital Factory move into Dallas
Joshua Baer, founder and executive director of the Capital Factory, said Austin gets a "fair amount of attention" as a startup community but they were impressed with what's going on in Dallas, too.
The two cities have been competing with each other for years in the startup world rather than working together, he said.
"We're trying to make something that's bigger that leverages the strengths of both cities," Baer said. "We're extending the programming that we do throughout the state, and we're starting with Dallas. We're not duplicating or franchising. We'll have one program that operates around the state. That's something I don't think anyone's ever done."
They're looking to expand to Houston and San Antonio in the future.
Since 2013, Capital Factory has been the most-active investor for early stage tech companies in Texas, according to PitchBook.
The partnership has gotten the attention of Steve Case, co-founder of AOL, chairman and CEO of Revolution, an investment firm, and creator of Rise of the Rest, a platform that promotes startup ecosystems outside Silicon Valley.
"Austin and Dallas are consistently ranked as two of the top up-and-coming startup hubs," Case said in a statement. "I'm excited to see the synergies that Capital Factory and The DEC can create to support the broader Texas tech community."
Larger mentorship network
Both the DEC, located in the West End area of downtown Dallas, and Capital Factory together have a network of more than 200 mentors that can meet with members of both coworking offices.
They can do it in person or remotely through a Cisco video conferencing system.
Entrepreneurs can find the right mentor for their needs using a platform called UNION developed by 1776.
The mentors can help with fundraising, recruiting, technology, intellectual property, marketing, and sales.
Baer boasts on the Capital Factory website that it's his mission to get you to quit your job and become an entrepreneur. A statewide partnership could unleash billions of dollars in capital for thousands of entrepreneurs.
"We think there's an opportunity to expose them to all the great technology that's coming out of Texas," Baer said. "There's a lot of Fortune 500 companies in Dallas who could have great partnerships to help these companies grow, and we want to get them more engaged in the startup community."
---
Dallas Innovates, every day
One quick signup, and you'll be on the list.