North Texas is a big place, with plenty to do, see, hear, and watch. So, we scour the internet every week to find events and activities for you. As always, things may change at any time, so be sure to check the official website or registration page for the latest details.
Don't miss anything: Get Dallas Innovates Every Day. And, if you know of a great event, tell us about it. 
---
THURSDAY, OCT. 25 – FRIDAY, OCT. 26
BIGBANG! 2018
Multiple locations in Dallas
For times, check the daily agenda.
This year's bigBANG! 2018 is titled Dallas Deals & Dreams: Driving Resilience & Economic Mobility. Overall, the goal is to explore how Dallas is booming, and see how to build a greater resilience and mobility into the community's future.
bigBANG! has an official app available for download, where attendees can see the daily agenda, guest lists, networking opportunities, and various activities. The conference has tons of events planned throughout the two days, including:
Conference Day 1, Oct. 25: At Paul Quinn College from 8 a.m. – 5 p.m., powerful speakers, breakout sessions, and attendees focused on driving mobility and equity in Dallas will fill the day.

Conference Day 2, Oct. 26: This year's theme is centered around a for-profit lens, with many sessions focused on this big idea. The last day of the conference will have events from 9:30 a.m. – 2 p.m. at The Federal Reserve Bank of Dallas.
Tickets are $175 to $325.
Find more information and register here.
THURSDAY, OCT. 25 – SUNDAY, OCT. 28

SMU MEADOWS DANCE ENSEMBLE PRESENTS "CELEBRATING WOMEN'S VOICES"
Bob Hope Theatre in Dallas
Various times.
In the first-ever program by the SMU Meadows Dance Ensemble to showcase works exclusively by female choreographers, this fall dance concert will feature two world premieres and three contemporary pieces. The pieces are choreographed by Princess Grace Award recipient Bridget L. Moore, Meadows Artist-in-Residence Brandi Coleman, and will also feature a re-created work by choreographer Cherylyn Lavagnino. 
Tickets are $8 to $14.
To register and find more information, go here.
---
ULI NORTH TEXAS 4TH ANNUAL IMPACT AWARDS
Renaissance Dallas Hotel in Dallas
5 – 10 p.m.

Sponsored by ULI North Texas, this year's Impact Awards will honor the real estate leadership and philanthropic legacy of the 2018 Vision Award Recipient, Roger Staubach. The night kicks off with a gala dinner followed by a ceremony, so don't forget to don your best cocktail attire.
Tickets are $250 to $25,000.
Find more information and register here.
—
THE UNTOLD STORIES OF ENTREPRENEURSHIP
The Crescent Club in Dallas
6 – 8 p.m.

Aspiring entrepreneurs, this one's for you. Hear the untold stories of successful Dallas-based business owners and learn what inspired them to create their startups—and what kept them going, through the darkest times. The event will be held on the exclusive private dining club on the 17th floor of The Crescent with cocktails, headshots, live fashion illustrations, and networking.
Tickets are $30.
Find more information and register here.
—
HEALTHCARE STARTUP HIRING FAIR
Health Wildcatters in Dallas
1 – 4 p.m.

If you're trying to grow a healthcare startup, looking for new talent, considering changing careers, or are simply a science or entrepreneurial student looking for an internship with an innovative company—this job fair is for you. Presented by Health Wildcatters, the fair is for both job seekers and businesses in the designated fields.
Tickets are up to $750.
Find more information and register here.
—
FORT WORTH BUSINESS PLAN COMPETITION FINALE 
TCU Brown Lupton University Union Ballroom in Fort Worth
6 – 9 p.m.

Three finalists will present their business plans with prizes worth more than $50,000 total on the line. After advancing in a series of business-related competitions, finalists Aspen Tyke Traveler, Cache, and Locavore are competing in the final round to take home the grand prize.
Free.
Find more information and register here.
---
FRIDAY, OCT. 26 – SATURDAY, OCT. 27
OPEN MEDIA LEGAL HACKATHON
Deep Ellum Art Company in Dallas
For times, check the daily agenda.
This "hackathon" is part of a worldwide event in which attendees will meet up to share and collaborate on ideas, projects, and more at Friday's mixer event. On Saturday, there will be sessions where issues within the industries of media and music will be explored. This enlightening event is open to anyone, ranging from lawyers to creatives to anyone in between.
Free.
To register and find more information, go here.
---
FRIDAY, OCT. 26
SH*T YOUR LAWYER SAYS WORKSHOP
Capital Factory + The DEC in Dallas
12 – 1 p.m.
Jessica Vittorio will share her experiences working with companies to help others on the same path to building their own businesses. Vittorio is a North Texas startup lawyer along with being an adjunct professor of business law and a host of a weekly business-related podcast. She knows her business and can help attendees know theirs, too.
Free.
To register and find more information, go here.
---
SUNDAY, OCT. 28 – TUESDAY, OCT. 30

TEXAS MOBILITY SUMMIT
Sheraton Arlington Hotel in Arlington
For times, check the daily agenda.
Guests can witness the next steps in transportation innovation at this third annual three-day summit. The goal of the summit is to address common challenges in mobility challenges, highlight new projects, and open the door to various partnership opportunities. The summit invites all leaders in mobility and innovation to take part in advancing Texas' transportation future.
Tickets are $150 – $400.
To register and find more information, go here.
---
MONDAY, OCT. 29
BEYOND SUMMIT
Capital One Conference Center in Plano
8:45 a.m. – 5:15 p.m.
Capital One is presenting this product and design summit that will bring together leaders across different industries for a full day of innovation. The conference hopes to "make Dallas Fort-Worth a destination for top talent, spur growth as a world-renowned technology hub, and nurture the leaders of tomorrow."
Free.
To register and find more information, go here.
---
FORCE FOR THE FUTURE CONFERENCE
Hilton Anatole in Dallas
Tuesday 7:30 a.m. – Thursday 1 p.m.
Join SSAI and IWE for a conference focused on those associated with the Senior Community Service Employment Program (SCSEP). This conference aims to provide attendees with insights into the future of SCSEP, information about, and changes to the program. The keynote speaker lineup includes Peter Georgescu, Bruce Katz, Aaron David Miller, Dee Davis, John Colbert, Josh Davies, and more.
Tickets are $306.
To register and find more information, go here.
—
TUESDAY, OCT. 30 – THURSDAY, NOV. 1
A BETTER TOMORROW: BIG IDEAS IN BIOTECH
Hilton Anatole in Dallas
For researchers and early-stage biotech companies looking for federal grant funding—this could be the opportunity to find it. This national conference is the cornerstone of the HHS's congressionally mandated outreach efforts. The three-day national HHS SBIR/STTR Conference is designed to educate attendees about America's Largest Seed Fund and how to apply for these research and development dollars. With over $1 billion dollars of annual HHS funding, this is one of the largest sources of early-stage capital for technology commercialization in the United States. The HHS's SBIR/STTR programs allow US-owned small businesses to forge academic partnerships and build productive businesses. For more information, read more on Dallas Innovates: 'Big Ideas in Biotech': Federal Conference to Focus on Research, Tech Grant Programs.
Tickets are $250-550.
Find more information here.
---
TUESDAY, OCT. 30

INNOVATIVE COMMUNITIES TASK FORCE BREAKFAST
Dallas City Hall in Dallas
7:30 – 9 a.m.
The GDPC Innovative Communities Task Force is holding this breakfast to have "A Conversation on Small Scale/In District, Resident-Centric Economic Engagement Models as Engines of Income and Tax Base Growth." Community leaders will host the meeting in a "Talk Show" format on important issues concerning the Dalla-Fort Worth area.   
Registration is limited to GDPC members.
To register and find more information, go here.
---
COMMON DESK – FORT WORTH'S FIRST ANNIVERSARY PARTY 
Common Desk – Fort Worth in Fort Worth
5:30 – 7:30 p.m.
Common Desk – Fort Worth is celebrating one year of providing coworking spaces and amenities to the Fort Worth community. Event highlights include a live art demo, pop-up retail shops, and live music.
Free.
To register and find more information, go here.
—
DENTON STARTUP NIGHT
Stoke Coworking in Denton
7:30 – 9:30 p.m.
Join Denton founders of startups such as Bunch Bike, Ready Rosie, Kubos, and more at this event. The main focus will be a panel discussion titled "Denton Startups: Why Denton?," but there will also be time for attendees to mix and mingle with Denton's featured startup founders.
Free.
To register and find more information, go here.
—
VETTEDHEROES/DOL LUNCHEON
George W. Bush Institute in Dallas
10:30 a.m. – 2 p.m.
This year-end luncheon, brought by partners VettedHeroes and the Department of Labor, aims to bring the US veteran-friendly community together and share practices, networking, and available resources. There will be awards, a panel of Mayors, a panel of CIOs, and a panel of vet-friendly corporations, as well as speakers and various topics of discussion. 
Tickets are $125-$5,000.
To register and find more information, go here.
—
THE DALLAS ENTREPRENEUR CENTER @ REDBIRD GRAND OPENING PARTY
The Dallas Entrepreneur Center @ REDBIRD in Dallas
5:30 – 8 p.m.
Find out more about the DEC as you eat, drink, and be merry at this grand opening event. Attendees can connect with fellow entrepreneurs through this event and beyond as The DEC speaks about its upcoming programming and everything their new center has to offer.
Free.
To register and find more information, go here.
—
DFW ANALYTICS MEETUP 
The Dallas Entrepreneur Center in Dallas
6 – 8 p.m.
The focus of this meetup will be "How Alteryx is Revolutionizing the Analytics Landscape," in which Patrick Nussbaumer will discuss how the analytics platform Alteryx works and its features. Sendero consultants will also be sharing their experiences with the platform and the conclusion of the meetup will be a Q&A session.
Free.
To register and find more information, go here.
---
NEED TO KNOW: CRYPTOCURRENCY AND BLOCKCHAIN TECHNOLOGY: A SPECIAL FORUM FOR WOMEN
Federal Reserve Bank of Dallas in Dallas
8 a.m. – 12:15 p.m.
The Federal Reserve Bank of Dallas hopes to close the gender gap in cryptocurrency engagement and participation through this informative event. The forum is geared toward teaching women about the basics of blockchain and cryptocurrency along with presenting how those technologies are used.
Free.
To register and find more information, go here.
Credits: All photos, logos, and brand images are the property of their respective owners. Company/, product, and service names used on this website are for identification purposes only. Trademarks included are the property of their respective owners. 
READ NEXT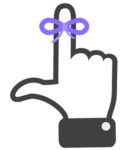 Save The Date: Startup Weekend Fort Worth, Millennial Gala, and the SC18 Conference
YOU DON'T WANT TO MISS THESE UPCOMING EVENTS
Fill your calendar with the most innovative events in Dallas. Whether you're interested in attending a workshop, conference or networking happy hour, Dallas Innovates is here to provide a guide for the who, what, and where of innovation in Dallas. Find upcoming events here.

Get on the list.
Dallas Innovates, every day. 
Sign up to keep your eye on what's new and next in Dallas-Fort Worth, every day.