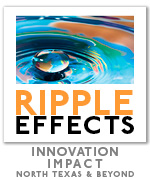 Big ideas are easy to come by, but take a lot of work to make a reality.
They take time and require the commitment of corporate resources and people. But, here are a few companies in North Texas working on big ideas that could have the potential to make an impact, here and beyond.
From new inventions in emerging technology (NEC, Peterbilt) to unique collaborations (NTT Data and Pieces Technologies, 7-Eleven and Toyota, Jacobs Engineering and Atos) to retail being reinvented (Sam's Club), these companies are blazing their own trails—right here in Dallas-Fort Worth.
---
NTT Data & Pieces Technologies
Plano-based global technology services provider NTT Data Services and Dallas-based Pieces Technologies, a predictive analytics startup, partnered in 2018 to launch a joint re-admissions system to assist healthcare providers in reducing the number of re-admissions and avoid hospitalizations.
---
7-Eleven & Toyota
Two companies with headquarters in North Texas have partnered on how zero emission hydrogen technologies can reduce emissions in a retail distribution system. Irving-based 7-Eleven and Toyota, whose North American headquarters is in Plano, are testing in Japan fuel-cell trucks that use hydrogen for propulsion and to operate refrigeration units.
---
Jacobs Engineering & Atos
Jacobs Engineering Group, the Dallas-based global provider of technical, professional, and scientific services, has partnered with the international digital transformation company Atos. The deal brings data capture and analysis through predictive, condition-based maintenance and field services optimization solutions to a variety of industries such as water, energy, transport, aviation, nuclear, and the built environment.
---
NEC
Irving-based NEC Corp. of America continues to gain traction with its NeoFace facial recognition software that has been tested at U.S. airports. In North Texas, the software found a home at the National Soccer Hall of Fame in Frisco, where it is used to create a facial map of anyone who opts in and creates a user profile that's associated with an image. The biometric registration starts a smooth, customized Hall of Fame experience that's unique in the world of sports.
---
Peterbilt
The Denton-based heavy truck maker is partnering with the Silicon Valley company Embark to develop autonomous trucking technology. Embark's tech would steer the truck on highways, but Peterbilt said a human driver would be behind the wheel in a populated urban area. The first prototype is based on a Peterbilt 579 model truck.
---
Sam's Club
The "future of retail." Big box retailer Sam's Club is prototyping just that in Lower Greenville with its Sam's Club Now concept, a smaller-than-usual, mobile-first location that Sam's is calling the "epicenter of innovation." Inside the store, you'll find tech that includes allowing shoppers to scan as they shop and check out sans cashier. Sam's Scan & Go app has been around for two years, but the prototype store will make that capability the foundation of the Sam's Club Now app.
A version of this article was first published in Dallas Innovates 2019—The Magazine.
---
Read it online
Dallas Innovates 2019—The Magazine explores the region as a rising tech hub that will shape the future of innovation. The theme of our second annual print publication, "A Breakout Moment," explores why now is the time for the region to grab its place in the tech universe.

Get on the list.
Dallas Innovates, every day.
Sign up to keep your eye on what's new and next in Dallas-Fort Worth, every day.