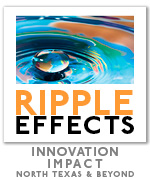 These days, only the rich and famous can summon a helicopter to travel from Fort Worth to Frisco, rising above the "regular people" stuck in rush hour traffic.
But engineers at Bell Helicopter are working on a VTOL aircraft that uses an electric propulsion system that aims to democratize regional air travel to the point that it will be affordable for average people. Traditional helicopters are expensive to operate because fossil fuels are expensive, Scott Drennan, vice president of innovation at Bell, says. The 6,000-pound VTOL will use a hybrid turbine-electric system.
"We believe a hybrid system is safer and more reliable," Drennan says. "Batteries still have a way to go, and we think there's still time to develop there." Someday, when batteries get lighter, they could replace the need for an onboard gas turbine. "We're purposely designing our hybrid electric system so that when batteries are at the right density, we can put them in," he says.
Another radical change comes from artificial intelligence and self-driving technology that could someday eliminate the need for human pilots, Drennan says. Bell is one of several manufacturers that have partnered with Uber to develop the VTOL aircraft and the vertiports where the aircraft will take off and land. "We've been participating with Uber on all the conferences and events and the development around their taxi model," Drennan says.
Making 100-mile flights feasible for the middle-class changes how people commute and how far they can live from work, and it gets vehicles off clogged freeways. "We see that scenario all over the world," Drennan said. "In Japan, everybody works in Tokyo, but their families live outside the city. They stay in the city all week and go to their families on weekends. We're unlocking that equation for them to spend five more nights with their families."
PHOTO GALLERY
Bell is currently working toward a successful deployment of Bell Air Taxis and on-demand mobility systems. All photos courtesy of Bell Helicopter.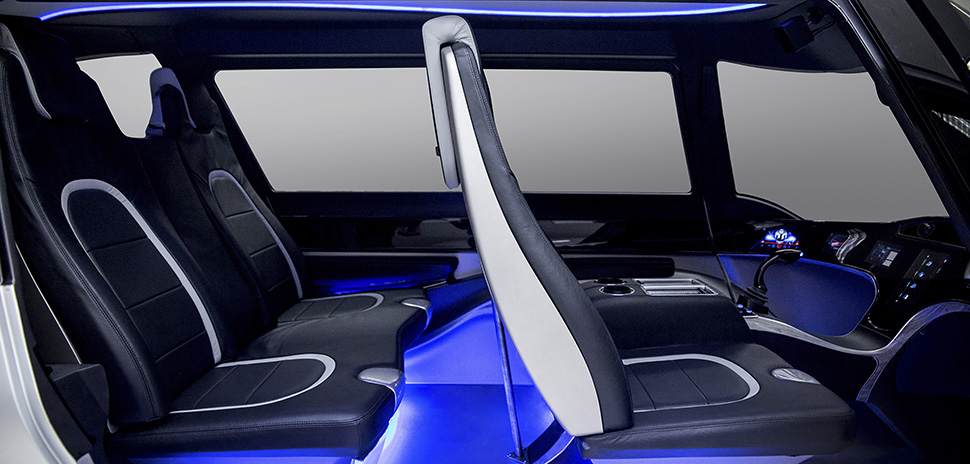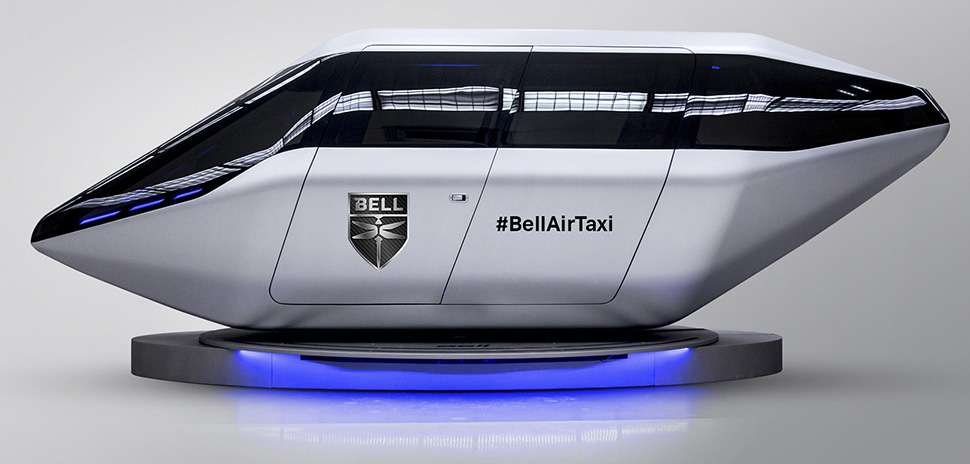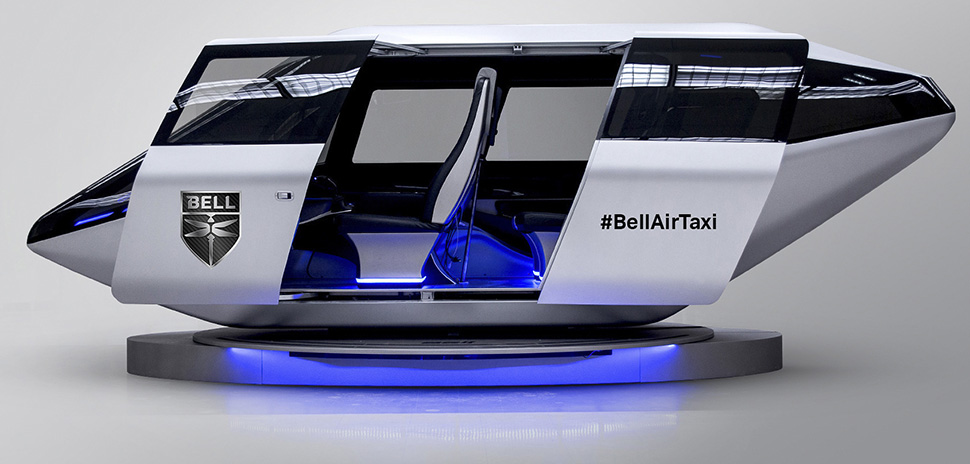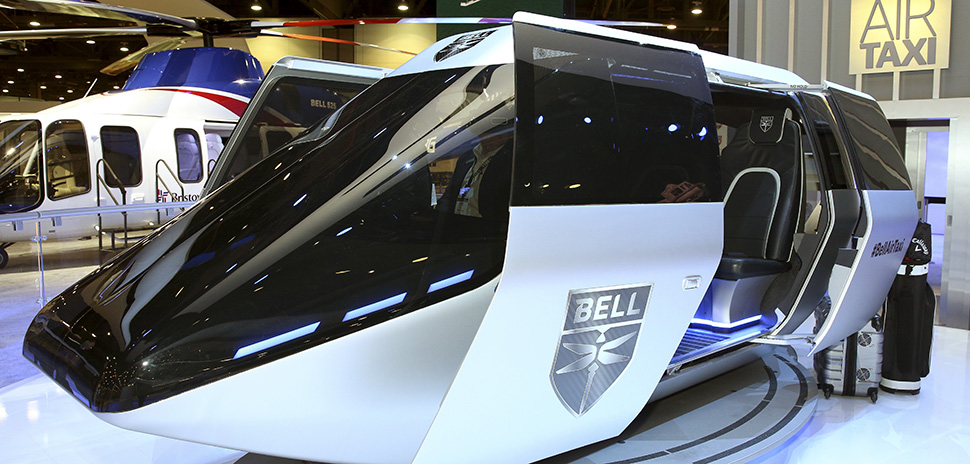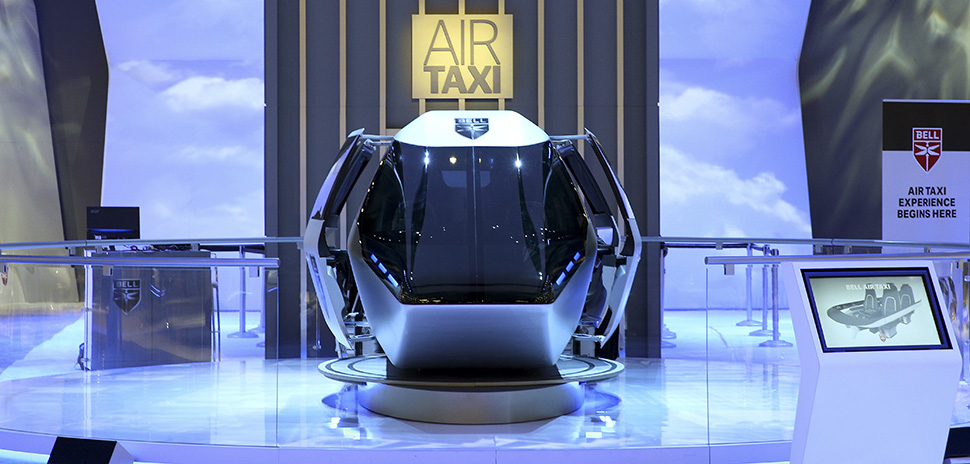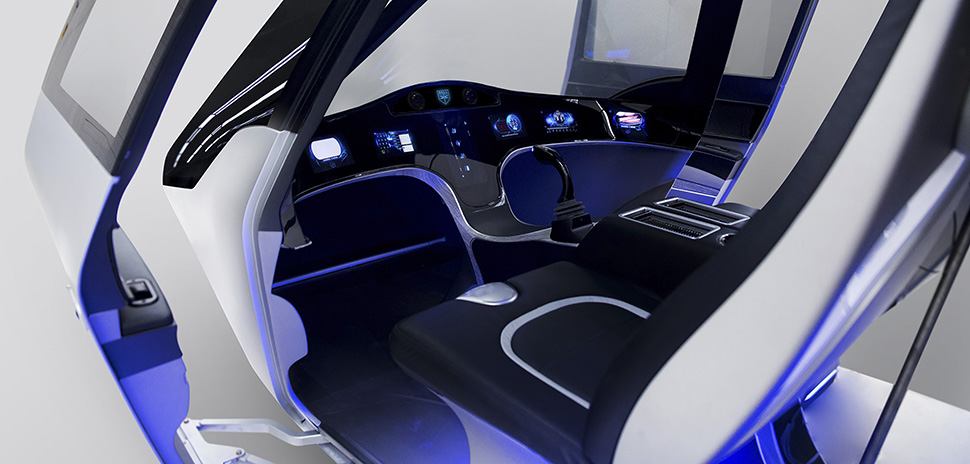 A version of this article was first published in Dallas Innovates 2019—The Magazine.
---
Read Next
Transportation Revolution: Experts Tackle How a High-Flying Future Could Affect Us All
Dallas on Short List for U.S. Debut of All-in-One Mobility App Whim
---
Read it online
Dallas Innovates 2019—The Magazine explores the region as a rising tech hub that will shape the future of innovation. The theme of our second annual print publication, "A Breakout Moment," explores why now is the time for the region to grab its place in the tech universe.

Get on the list.
Dallas Innovates, every day.
Sign up to keep your eye on what's new and next in Dallas-Fort Worth, every day.