The inaugural season of the New York-based American Flag Football League will kick off April 27, 2024, with North Texas hosting a team at The Star in Frisco and Gerald J. Ford Stadium at SMU in Dallas.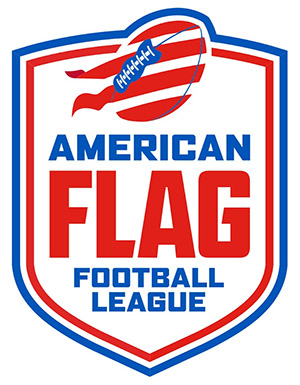 The season will culminate on June 22 with the championship game at the Ford Center at the Star in Frisco.
Dallas Cowboys EVP of Business Operations Chad Estis said the Cowboys organization is "very excited to host the American Flag Football League here at Ford Center at The Star."
"Ford Center was created for events like this, and we hope to see a great turnout from not only fans of the AFFL, but all of the avid sports fans of North Texas who will come out to support these games," Estis added in a statement.
The AFFL team venues are:
Dallas – Ford Center at The Star in Frisco and Gerald J. Ford Stadium at SMU in Dallas
Nashville – Vanderbilt Soccer | Lacrosse Complex
Boston – Veterans Memorial Stadium
Las Vegas – Cashman Field
The coach of the Dallas team is Patrick Alley, a current assistant coach for the U.S. National Flag Football Team, which won the gold medal at the 2022 World Games.
League officials said they're eager to showcase a "must-watch sport."
"We're thrilled to be able to take another step closer to the launch of the men's professional division next spring," Brian Michael Cooper, AFFL president & COO, said in a statement. "These venues and their surrounding communities will provide the AFFL with the opportunity to further its mission of building a worldwide community of fans and players who will be united by their shared values of football. Our goal is to leave a lasting impact on and off the field by providing fans with accessible, interactive, and affordable games."
Founded in 2016, The AFFL seeks to grow the game of flag football and has established men's and women's amateur and youth leagues across the U.S.

Get on the list.
Dallas Innovates, every day.
Sign up to keep your eye on what's new and next in Dallas-Fort Worth, every day.