For most high schoolers, "fun in the sun" means lazing poolside while endlessly thumbing through TikTok. But this Sunday, July 16, more than 20 teams of high school students from across the U.S. will give the phrase new meaning: That's the day they'll roll west out of Fort Worth on a 1,400-mile trek in solar-powered cars they designed, engineered, and built themselves.
The Solar Car Challenge—founded in 1993 by former Greenhill and Winston School teacher Dr. Lehman Marks—is celebrating its 30th year as one of the world's leading hands-on STEM programs. This year's participants are slated to sun-glide their way to Palmdale, California, in an eight-day journey—the program's first cross-country event since 2018.
Taking off from Texas Motor Speedway
Sunday's event will take off from the Texas Motor Speedway in Fort Worth, which has hosted the biannual cross-country event and alternating showcase events for years.
This year's Solar Car Challenge will feature teams from Texas as well as from Arkansas, California, Kentucky, Maryland, Michigan, Oregon, Washington, and Wisconsin. But the program has gone global as well: The Plano-based Solar Car Challenge Foundation says high school teams are in "various stages of development" in 39 states, Canada, Mexico, Costa Rica, Puerto Rico, Bahamas, Spain, and Singapore.
"This is the top project-based STEM program in the country," Marks, the nonprofit foundation's president, said in a statement. "We teach the kids how to build a plan, come up with a budget, fundraise, how to engineer the car and manage the project, all while they're learning about how to harness energy from the sun to make a car go down the road."
Marks says students who take part in the Solar Car Challenge have "a 23% greater chance of going into a STEM career" than students participating in other STEM programs.
Lead car and two chase vehicles will accompany each solar car
TEST "The cross-country race requires teams to develop really strong logistics and contingency plans," Marks explained in a statement. "Each team will not only have their solar car driving this route, but a lead car and two chase vehicles."
During the race, car breakdowns, weather conditions, road construction, and team experience will be limiting factors in how many miles teams can drive each day. The team that drives the most accumulated miles during the eight-day journey will be declared the winner, the foundation said.
Stopping points along the way will be in Snyder, Texas; Carlsbad, New Mexico; El Paso, Texas; Florence, Arizona; Wickenburg, Arizona and Twentynine Palms, California. Participating students will be able to publicly showcase their cars during the stops in El Paso, Phoenix, and Florence.
200,000 expected to see and visit the cars on their journey
More than 200,000 people are expected to see and visit the cars during their eight-day, sun-filled journey, the foundation said. 
"My favorite moments in each race are when we interact with children in the towns we visit," Marks said in the statement. "Watching them see themselves in these roles and seeing the spark of innovation in their eyes is why we come back year after year."
Preparations began last September
Preparations for this year's race began with educational workshops last September. But the foundation notes that it can take teams "two to three years to see their ideas come to fruition."
Students built the cars "using their own ideas and starting from scratch," the foundation added. Before they roll off on Sunday, each car will face a final "scrutineering" evaluation by a panel of judges at the Texas Motor Speedway. This will be conducted July 13-15.
Serving 65,000-plus students in 26 national events
The Solar Car Challenge's Education Program has served the educational community for 26 national events, the organization said, adding that more than 65,000 students have directly benefited from the program. It's designed to help motivate students in the fields of science, technology, and alternative energy.
Taking a place in solar car history
The organization's 30-years of service is a key part of the global history of solar car racing. According to the foundation, Hans Tholstrup and Larry Perkins pioneered solar car racing when they completed an epic "Solar Trek" from Perth to Sydney, Australia in 1983. That led to a series of solar car races that aimed to raise public awareness. The 1987 Australian World Solar Challenge attracted 23 participants and inaugurated the first global race of its kind, followed in succeeding years by the European Tour de Sol, the American Tour de Sol, and the SUNRAYCE, the American Solar Challenge, and Sasol.
Today, The World Solar Challenge continues to be the world's leading solar car event, with teams from around the globe meeting in Australia to race 1800 miles from Darwin to Adelaide.
You can find out more about the North Texas-based Solar Car Challenge by going here.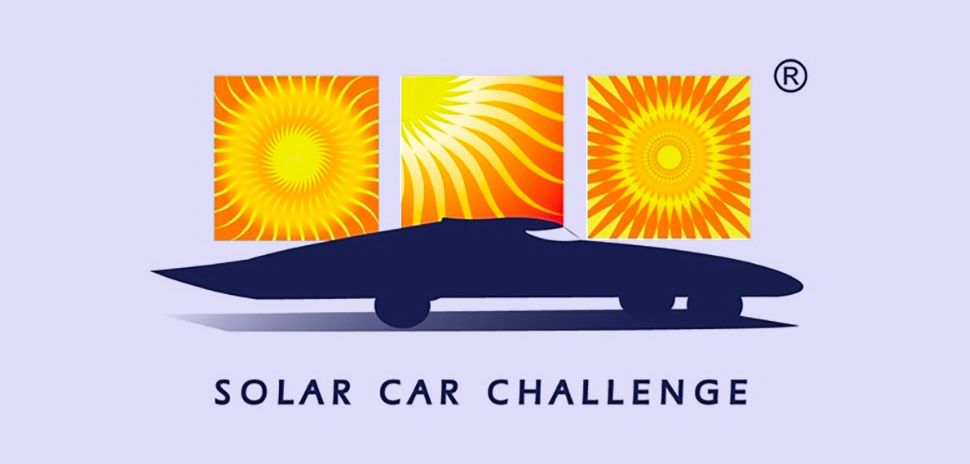 Get on the list.
Dallas Innovates, every day.
Sign up to keep your eye on what's new and next in Dallas-Fort Worth, every day.