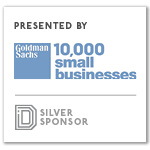 With over 11.3 million female-owned businesses in the U.S., women are a major force in contributing to the innovation and economic development of our country.
$1.7 trillion in sales    9.5 million employed workers
According to the American City Business Journals' SMB Insights' Woman SMB Owners report for 2017, women-owned companies account for $1.7 trillion in sales. Their firms employ 9.5 million workers. They plan to hire more full-time employees this year, and their future business outlook is positive.
With such an optimistic outlook for women-owned businesses, particularly those related to service and retail industries, we asked some local Goldman Sachs 10,000 Small Businesses alumni who compete in more non-traditional industries this question: What has it been like for them as women to lead and successfully grow their businesses in male-dominated industries?
Women Leading In Male-Dominated Industries
Sherrill Lester, president of QMF Steel Inc., says the typical first impression she receives when competing for jobs or contracts in the supply, fabrication, and manufacturing space is confusion, until she shows them her company's Manufacturing Marvels video that aired on Fox Business Channel.

"Once they see the video, then they see it is a real business, a competitive one-stop shop, which happens to be operated by a woman," Lester said.
Being a small business owner in general takes courage and stamina to break through and be successful. And these women succeed because they don't let gender define them in business. They look beyond the barriers and stereotypes.
 "What's important is to run your race and never compare yourself to another business—male or female [-owned]," Lester said.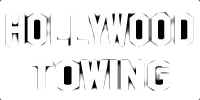 Marilyn Lane, president of Hollywood Transportation Inc. dba Hollywood Towing, believes that offering an excellent product and/or service is more important than gender.
"The initial skepticism a woman may encounter in a male-dominated industry often ceases to be an issue when her company is able to deliver a better product or service."
Marilyn Lane 
"The initial skepticism a woman may encounter in a male dominated industry often ceases to be an issue when her company is able to deliver a better product or service." 
Lane, whose company was one of five Dallas area businesses recently named to the Inner City 100 list, believes her ability to assemble a knowledgeable team is more important than understanding every mechanical issue of her business.
"I don't know everything about the mechanics of my industry, but I have excellent people who can deliver the necessary skills to perform the service in an above average way."
It is Lane's leadership in hiring and ability to provide better service that has allowed her to create new jobs in her company and increase her revenue by 87 percent since graduating from the 10,000 Small Businesses program.

Dilshad Delawalla, president of Alycom Business Solutions, LLC, competes daily in the technology field of CRM by using the strengths and feminine attributes of being a woman to her advantage in engaging, connecting  and making customers for life.
"Business does not have to be all about hard cold cash and bottom line," Delawalla said. "Embrace the fact that you are a woman and thus are different from your counterparts."
Mentoring Each Other – An Untapped Resource
Dilshad Delawalla also believes in the power of one-on-one mentoring, small group training, and networking when it comes to small business. She is so passionate that she has taken a leadership role in sharing the knowledge she has acquired with others in her local economic planning network group.
Sherrill Lester, whose afore mentioned company, QMF, was named 2017 Small Business Prime Contractor of the Year by the U.S. Small Business Administration, has also found a second passion in mentoring and helping small businesses understand the importance of knowing how to scale appropriately when working in government contracting.
"Small businesses need to mentor each other in a forum that is not organized by a stakeholder," Lester said. "Given a safe place to discuss key issues with each other, women will excel."
Updated Oct. 31, 2017 at 10:35 a.m.

Get on the list.
Sign up to keep your eye on what's new and next in Dallas-Fort Worth, every day. 
And, you'll be the first to get the digital edition of our new Dallas Innovates magazine: 
The annual edition publishes in January