The National Drive Electric Week kickoff in Grapevine was a first for me in all my years of reporting.
For once, I was covering an event and participating at the same time. More than 180 electric and hybrid vehicles registered for the Sept. 9 event at Grapevine Mills mall, including my 2014 Chevrolet Volt.
I parked my Volt near the other Chevrolets, including a few of the brand new 100-percent electric Bolts.
One of the first people I ran into was Jim Bradbury, who has been driving electric for five years. He started with a Toyota Prius, moved to the Nissan Leaf and now owns one of the first Bolts in North Texas.
"The first service on this is in a quarter-of-a-million miles," Bradbury said. "I figure these batteries will last a long time."
It can drive nearly 300 miles of all electric on a single charge and, he said, "It's really fast."
The Tesla Owners Club of North Texas dominated the event with more than 70 Model S cars lined up and 13 Model X crossovers mixed in.
"We have more electric miles driven with 4.9 million miles driven. That's a world record." 
Rick Bollar
Rick Bollar, president of the Tesla club, said the North Texas event will likely be the second largest NDEW event in the world, second only to San Diego, which had 231 vehicles registered.
"We have more electric miles driven with 4.9 million miles driven," Bollar said. "That's a world record."
Bollar has two Model S cars in his household and was among the first to order the new Tesla Model 3 back in March 2016. Production just started on the Model 3 so he expects to have the moderately priced electric car (it starts at $35,000) in early 2018.
The week continues with EV webinars put on by the North Central Texas Council of Governments, the North Texas Auto Association, and the Electrification Coalition. Click here for a full webinar schedule. 
MY ELECTRIC JOURNEY
My first experience with an electric car happened in September 2013 when a Tesla owner let me take his blue convertible Roadster for a spin in a parking lot.
Only a few thousand of those Roadsters were made so, for me, this felt like driving a Ferrari or Lamborghini.
I got a small taste of that instant torque and imagined how fun that would be in everyday driving. And there's the regenerative braking (typically called regen braking). This is where the kinetic energy from the wheels is transferred back to the battery as you let off the accelerator.
It's a completely different experience for someone who's used to driving a traditional gasoline car.
It slows you down while also recycling your energy.
Then, a few weeks later I got a group of Tesla's newer, fancier Model S cars together for an article I was working on. There, I saw the massive 17-inch touch screen and got to drive the Model S for the first time.
Now, I like loud, souped up exhaust as much as any American male, but electric cars completely shift the paradigm. The Model S literally knocks you back in your seat. You feel the acceleration in your gut and hear almost nothing in your ears.
I experienced Teslas a few more times over the years as I worked on various articles. Seriously, Tesla owners love talking about their cars and have been some of the nicest people you'll meet.
I wrote extensively about Tesla CEO Elon Musk's plans for a Gigafactory that would mass produce batteries for the Model 3. At one time, South Dallas was a possible site before Tesla picked Nevada. I also covered the carmaker's struggle to change Texas law so it could sell direct to the public in Texas. Tesla has failed three times to change dealer franchise laws.
I learned about the Chevrolet Volt hybrid and, this year, I got to see the new all electric Chevrolet Bolt. I'm a nerd when it comes to energy and these cars have a lot to nerd out about.
When it came time to buy a new car, I knew I had to go electric. But, I wanted to be able to go on road trips without range anxiety. I didn't want to hop from charger to charger waiting hours at each one. So, I bought a 2014 Chevrolet Volt and I couldn't be happier with it.
An electric motor drives the car for about 35 to 40 electric miles on my 2014 (the newer Generation 2 Volts can go farther because technology has advanced). Then, the gasoline-powered generator kicks in to continue producing electricity for the motor. This means you can put gasoline in like a traditional car and go as far as you want.
Here are some things I've experienced since I bought it and things you should consider if you want to go electric.
JOIN ONLINE COMMUNITIES
If you are considering going electric and want to crowdsource information from real owners, you should join an online community through Facebook or various clubs and online forums.
I joined the always active Chevy Volt Owners group on Facebook. It's a key source of discussion for the larger issues of owning an electric vehicle all the way down to the smallest problems. People routinely post their achievements, such as photos of someone getting the farthest range they've ever gotten in their car.
There's a lot to know and this global community has a wealth of information.
GAMIFICATION OF DRIVING
Seeing all the other drivers squeezing higher range out of their Volts pushes me to try to do the same. Electric cars provide a constant reminder of how efficiently you're driving.
If you lead foot it off the line in Sport Mode, the Volt's dashboard has a graphic that turns yellow to remind you that you're wasting energy. If you accelerate at a normal pace, the same graphic stays green with leaves on it to show you're being environmentally friendly.
This gamifies driving, rewarding the driver for being conservative with energy, both with acceleration and braking. The graphic also turns yellow if you slam on the foot brakes. It stays green if you use the regen braking to recycle the energy.
The real reward is longer electric range, allowing you to reach your destination on all electric without the gasoline motor even coming on.
Rapid acceleration affects efficiency on all vehicles, but electric vehicles go out of their way to remind you.
Of course, Sport Mode is so much fun there's often a war inside my head on what type of driver to be that day.
The same efficiencies also extend to the climate control systems, but with 100-degree temperatures in Texas I have to compromise. Recent mild temperatures have helped the range and I'm looking forward to the cool Texas fall.
GET A FAST CHARGER INSTALLED AT HOME
To get the most out of the electric car, the regular 120 volt plug in your garage won't cut it.
With my Volt, it would take more than 12 hours to fully charge the battery, which really isn't practical. I found myself going out with a mostly empty battery most of the time so I ended up having to use gas to complete the journey.
I needed to get a 240 volt plug installed in my garage, which required hiring an electrician. I ordered the charger unit online and scheduled the appointment for the electrician to come out.
In an ironic twist, he just happened to show up on Aug. 31, the same day that North Texas drivers were in a frenzy to buy gas in the aftermath of Hurricane Harvey.
I'll admit, I took some pleasure in watching people wait in line for gasoline while I was driving to the hardware store to get the outlet to complete the level 2 charger install. This unit gives my car about 10 miles of range per hour and can fully charge it in about four hours.
It's been about three weeks since I bought gasoline and I've driven more than 800 miles consuming only four gallons. Most errands and things that I do in my daily routine are within electric range or I end up driving just a few gasoline miles on the way back.
PUBLIC CHARGING
Of course, there are places where you can charge your electric vehicle in public, but I've found it's a cumbersome and unreliable process. There are several different companies offering public charging and you have to sign up with each of them separately. And, the charger may not be at your final destination, meaning you have to walk a ways to get to where you want to go, leaving your EV behind.
Also, when you arrive, it could be occupied by another EV or worse, an ICE (Internal Combustion Engine) vehicle. There's also the cost. If it costs more than a comparative gallon of gas, it's not worth it.
So far, I have yet to successfully use public charging. The whole process needs to be streamlined and made easier with more stations in key destinations where people will be for extended periods of time. Like movie theaters and sporting events.
A North Texas startup needs to get on that right away.
THE QUIRKS
Driving with a silent electric motor and regen braking is completely different than driving a traditional vehicle.
Stop and go traffic in rush hour has been the bane of my existence when driving a traditional vehicle. The regen braking makes it more enjoyable because you rarely tap the brake. The car brakes automatically if you take your foot off the accelerator.
As people were evacuating Florida ahead of Hurricane Irma, I saw one Volt owner post about the incredible electric range he achieved by constantly using regen braking for several hours. Every time he'd speed up, all the energy would return back to the battery as he slowed down again.
I don't have an extreme example like that, but I did keep the electric motor going for two movies at the Coyote Drive-In in Fort Worth. I just used the radio, no climate controls, and you couldn't even tell the motor was on.
After about four hours, I'd only lost about four miles of range.
PHOTO GALLERY
Photos by Meredith Mills: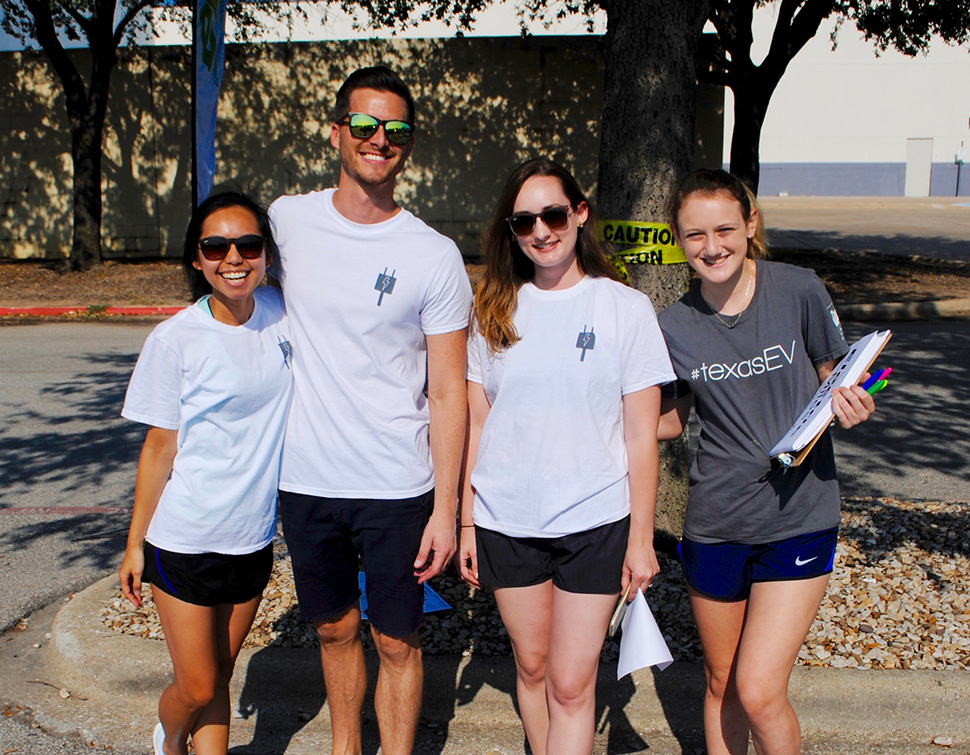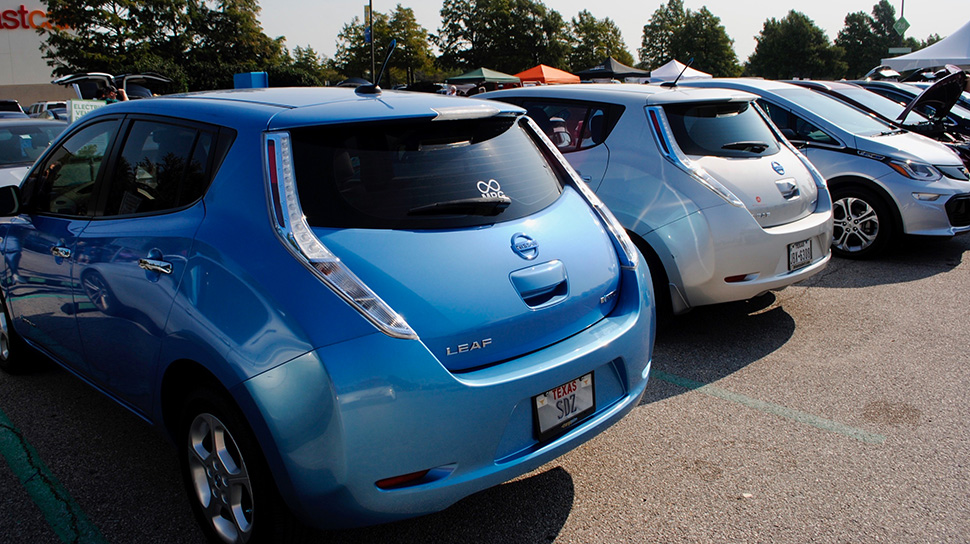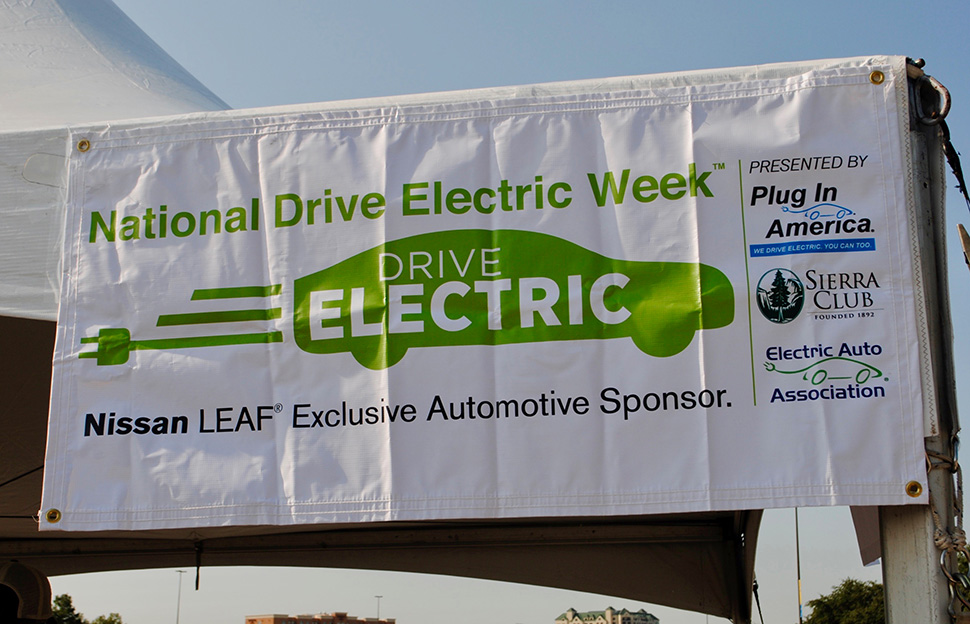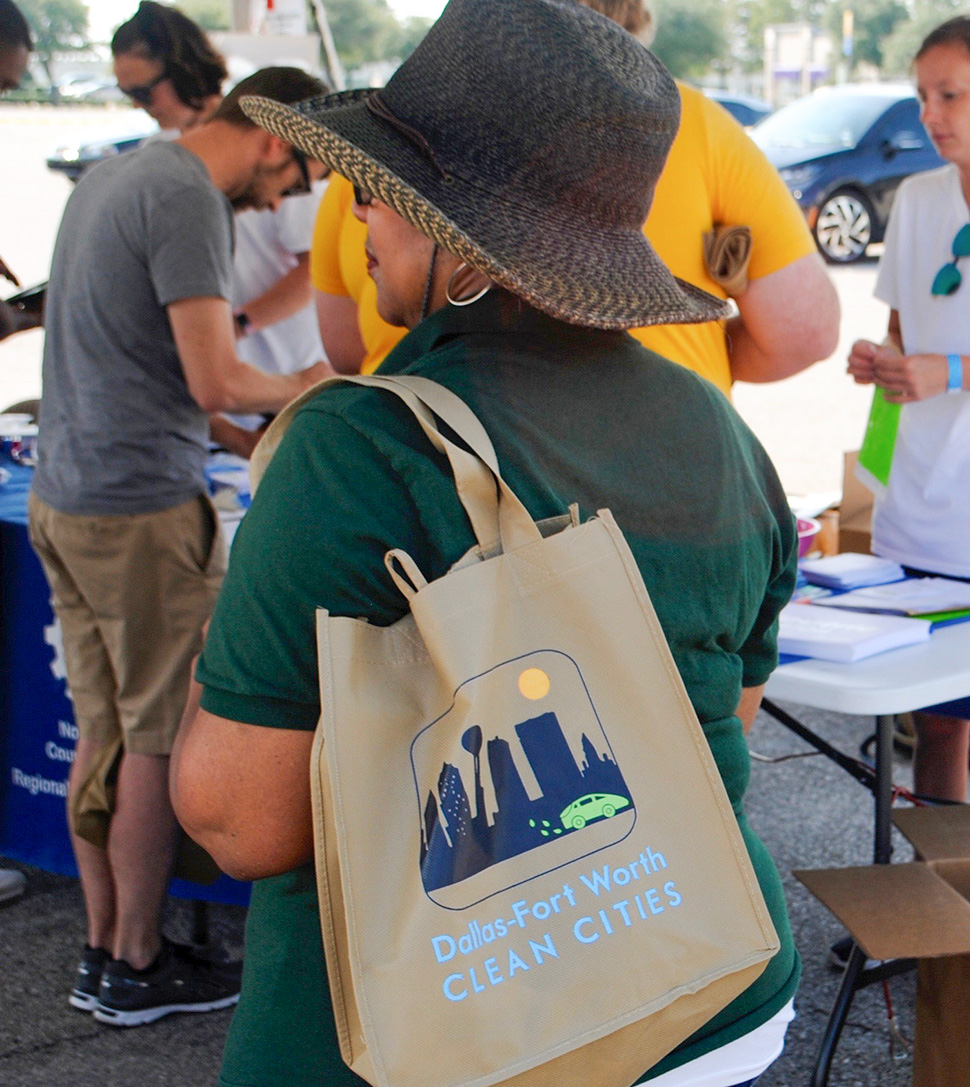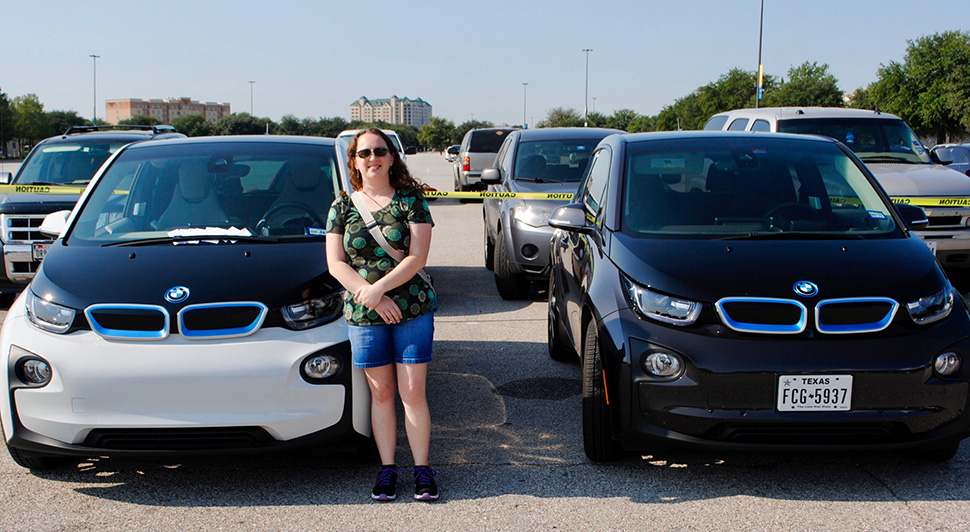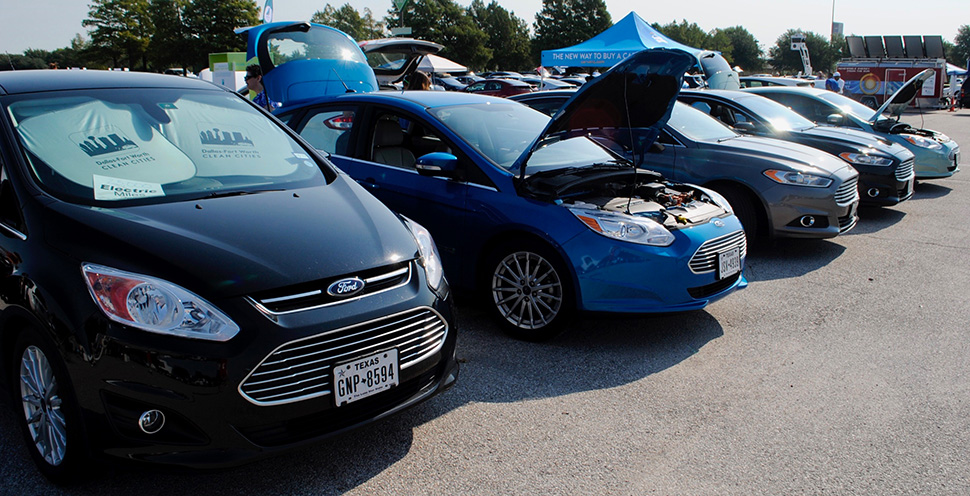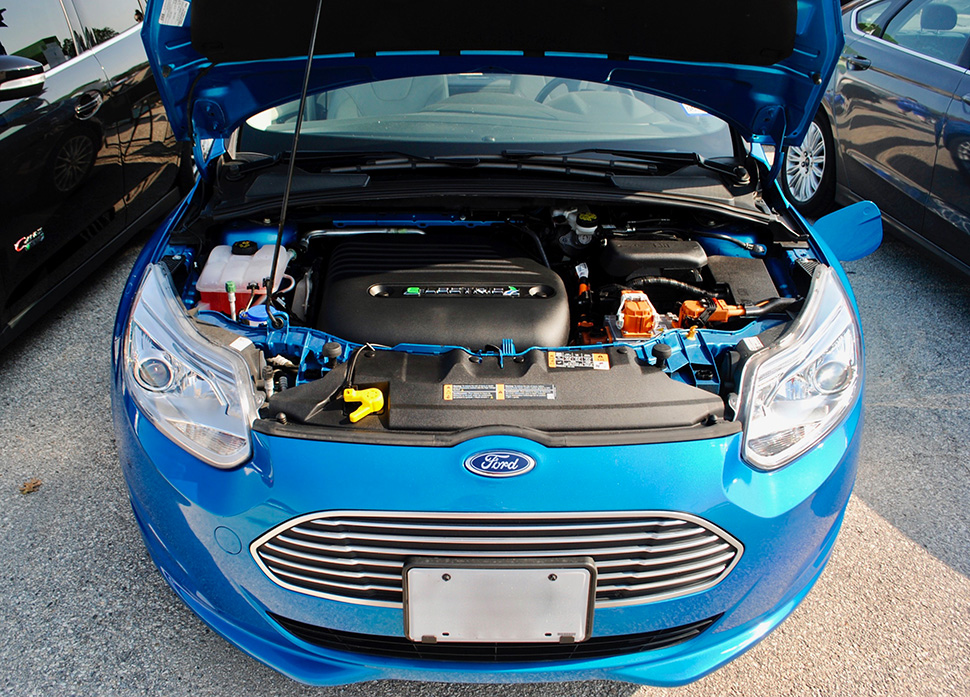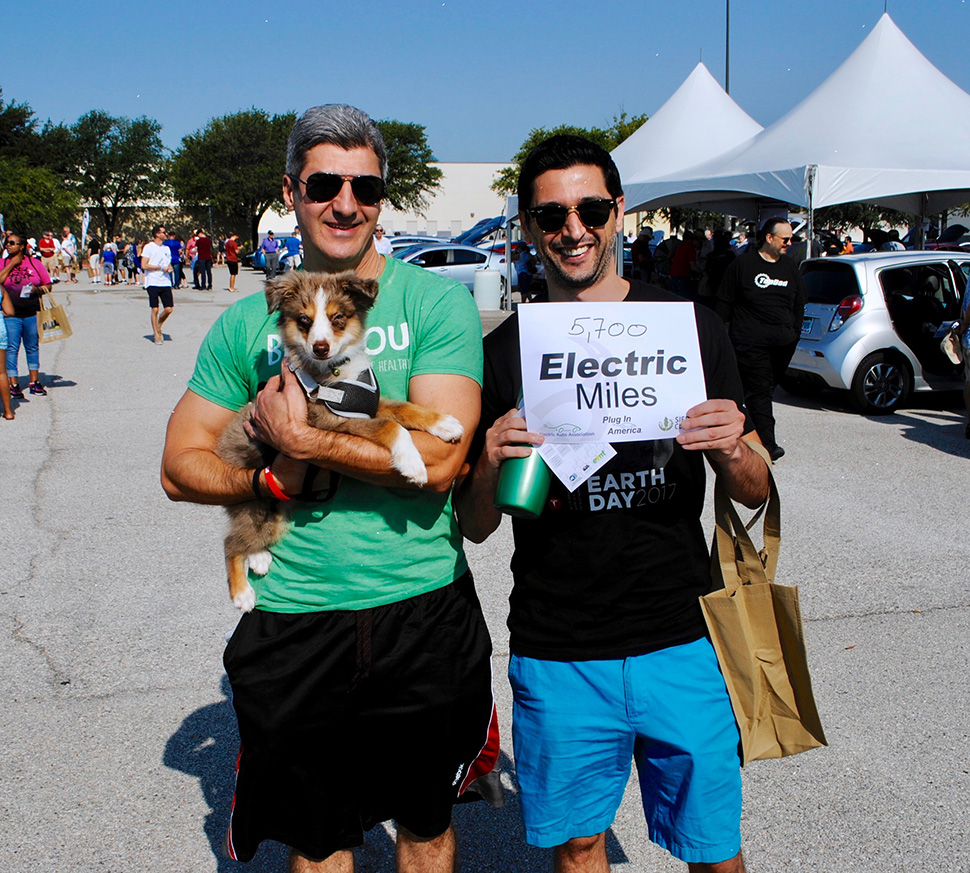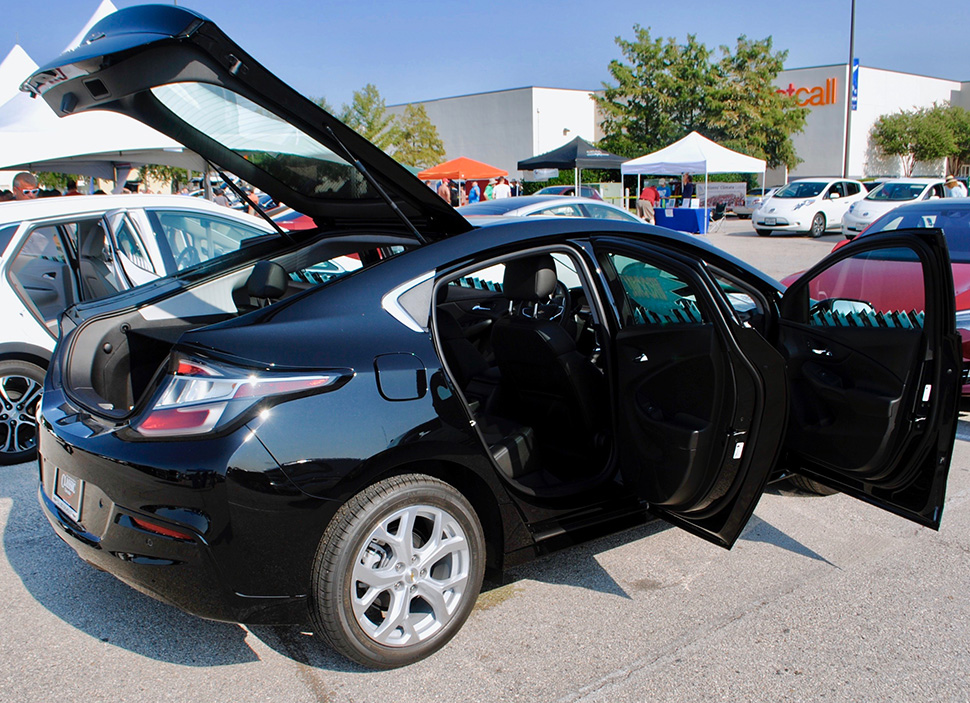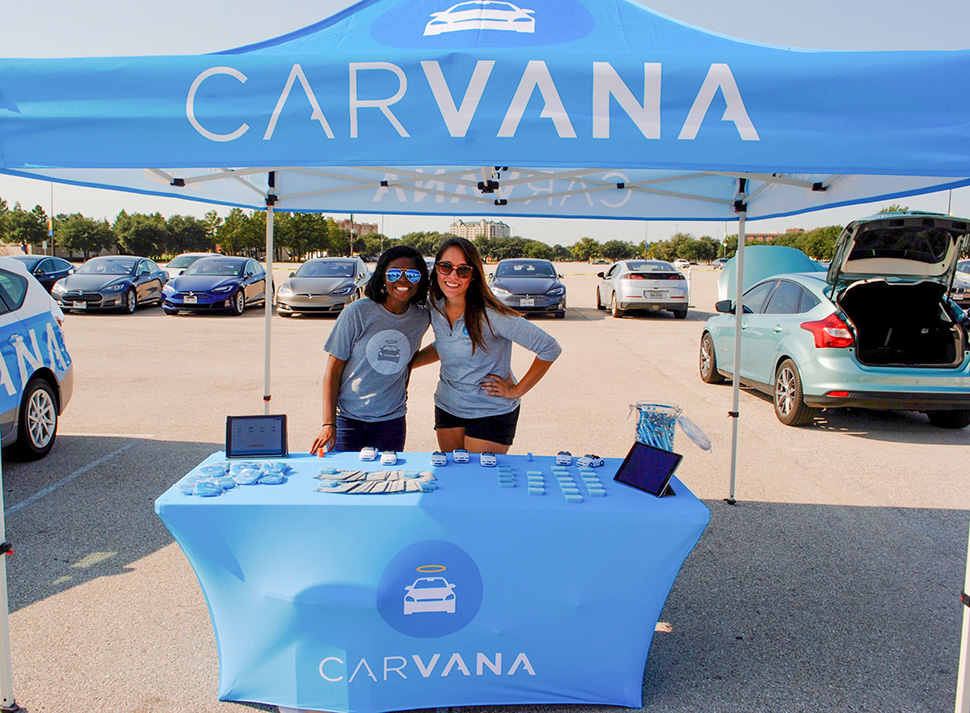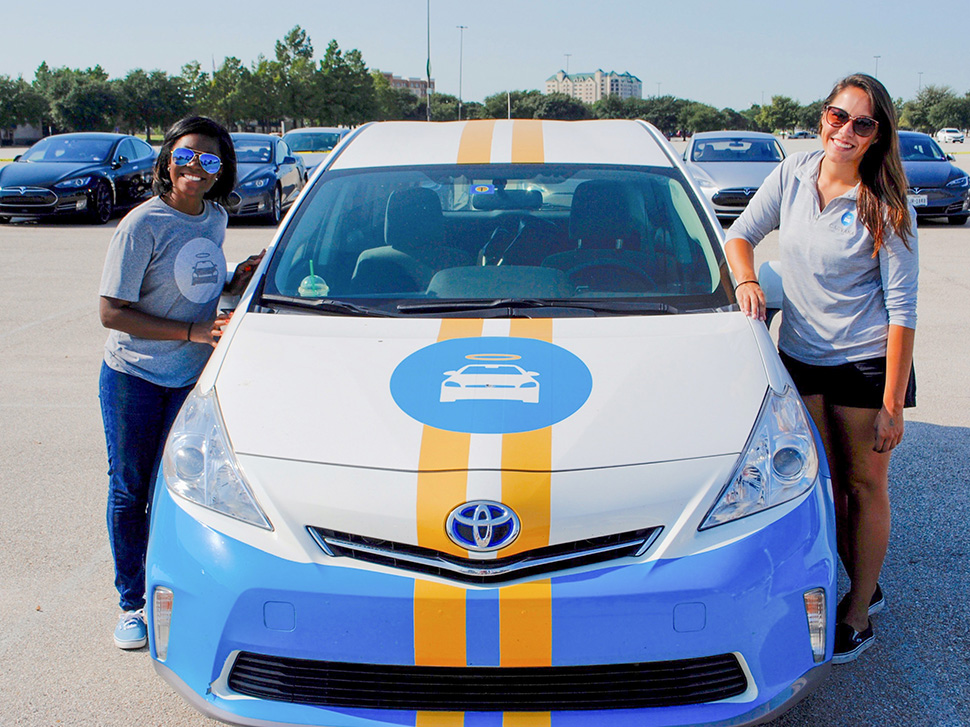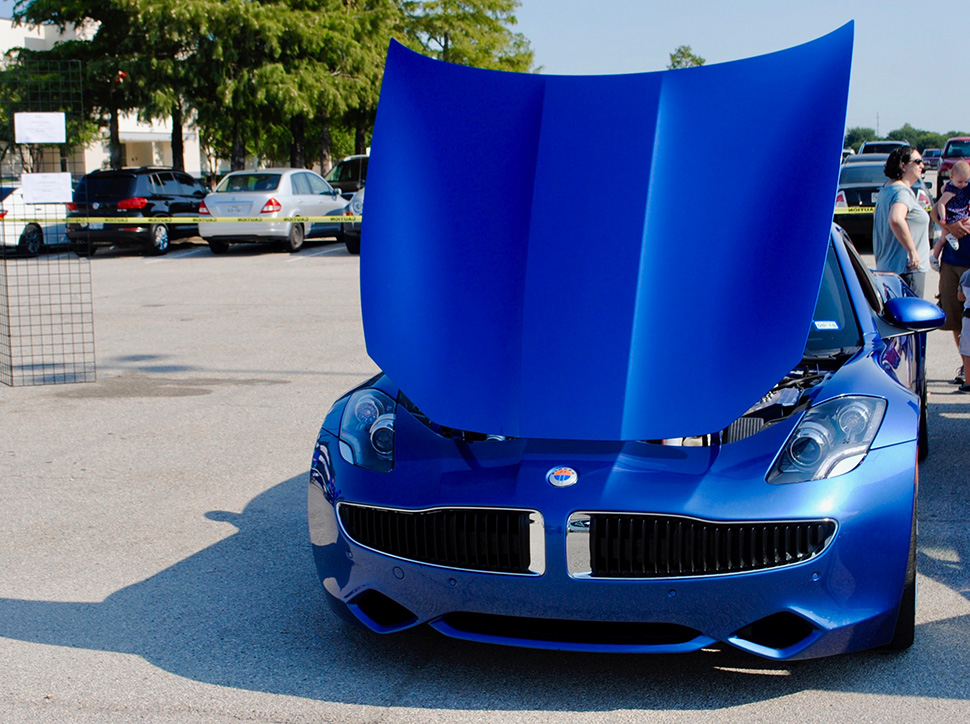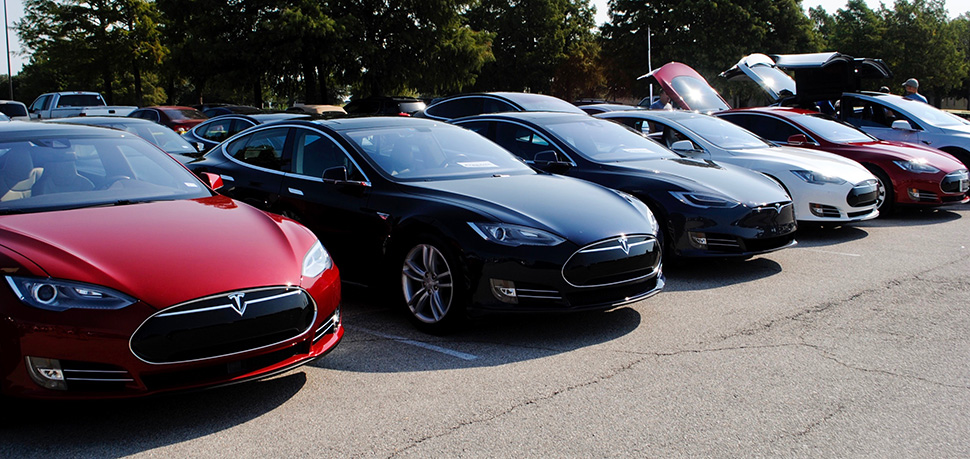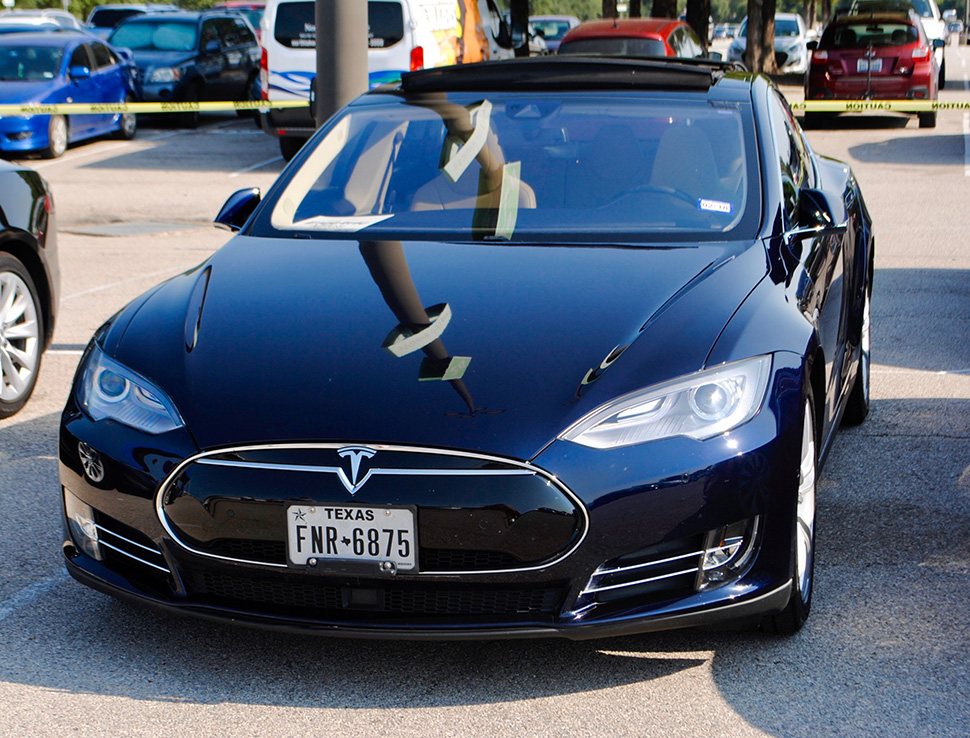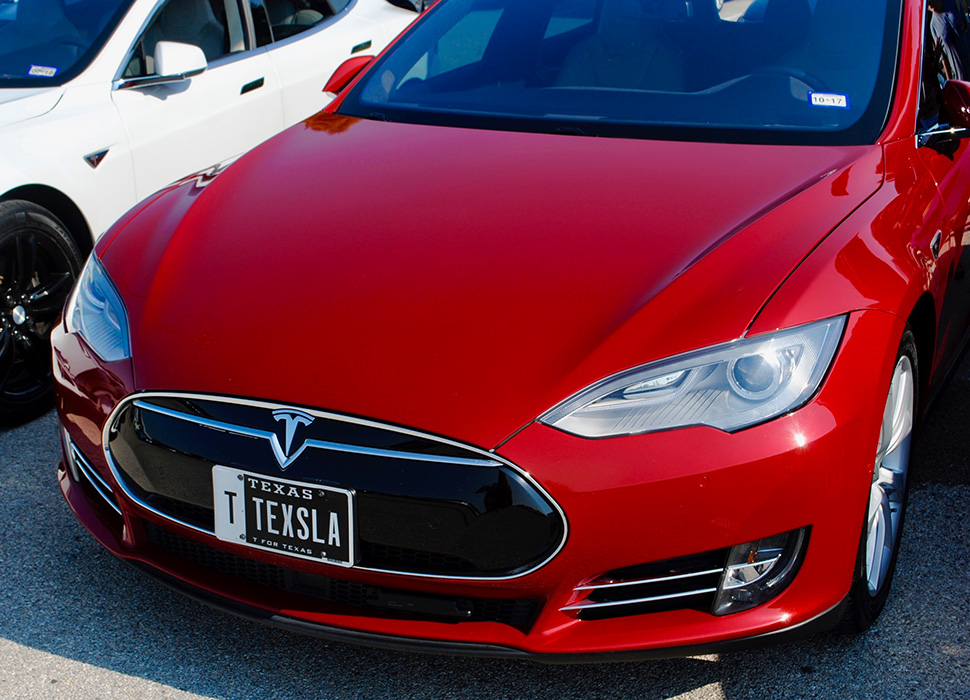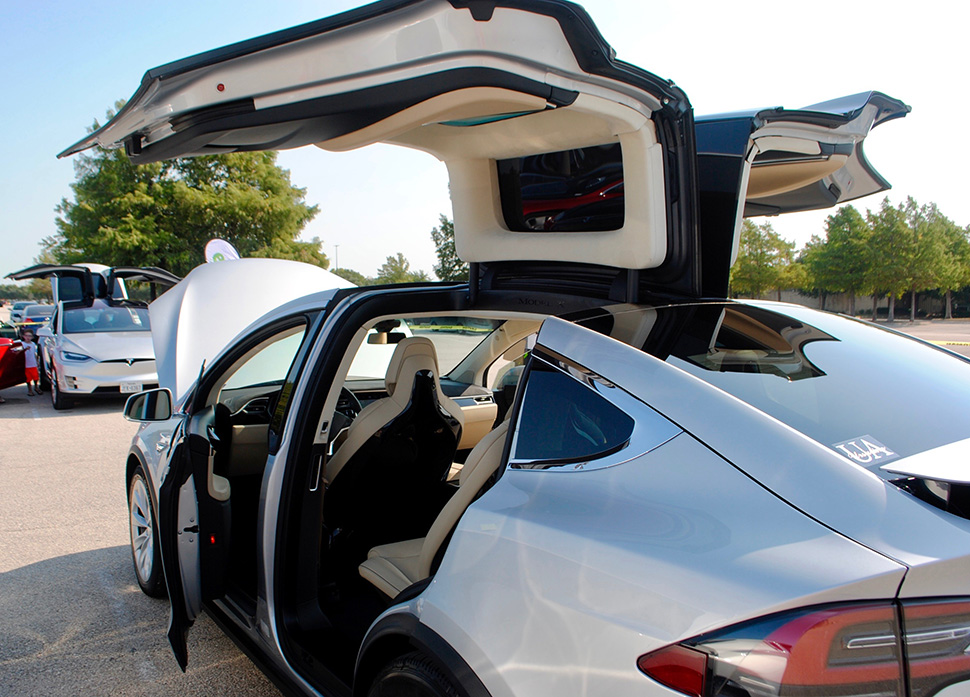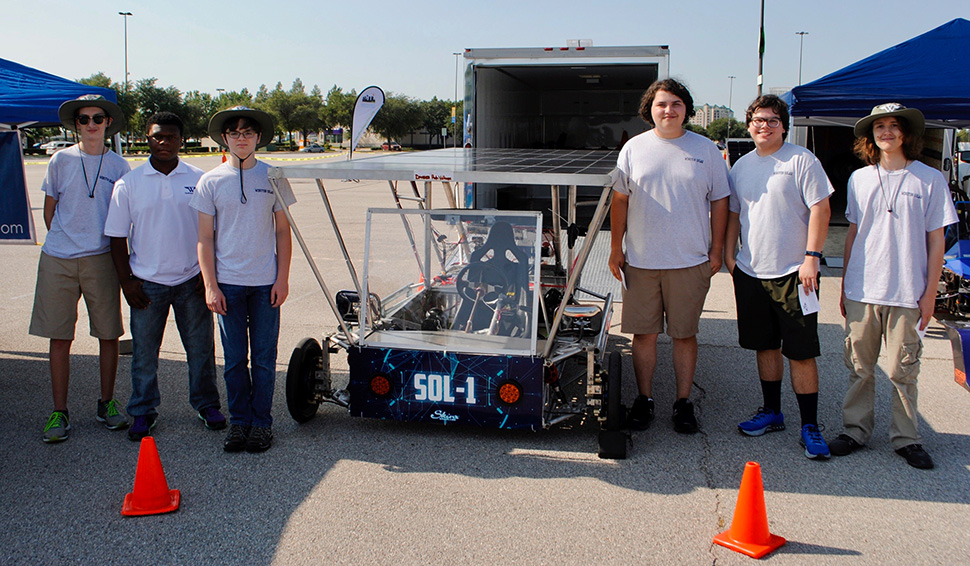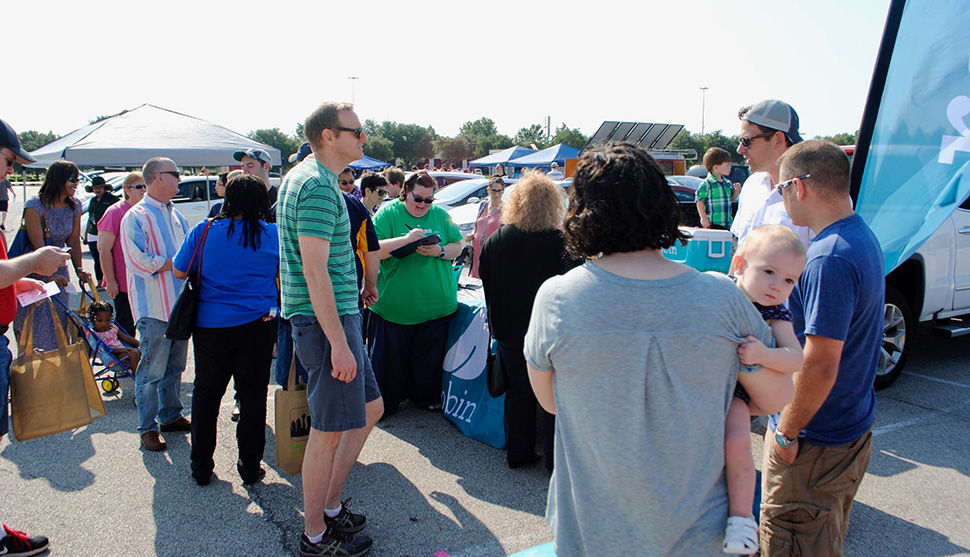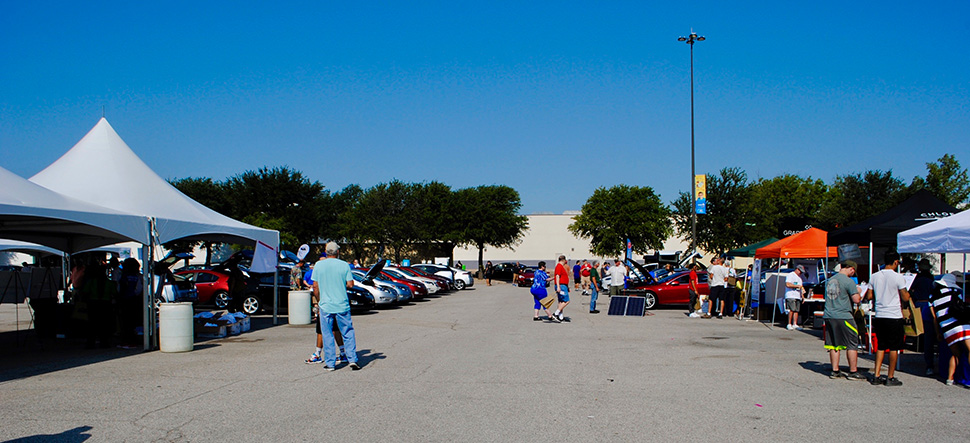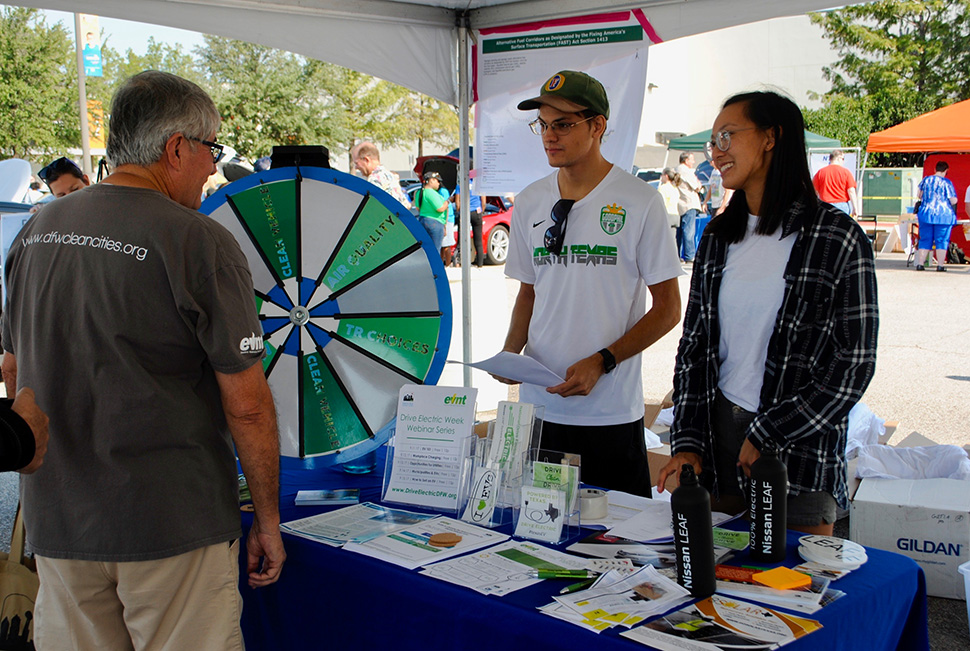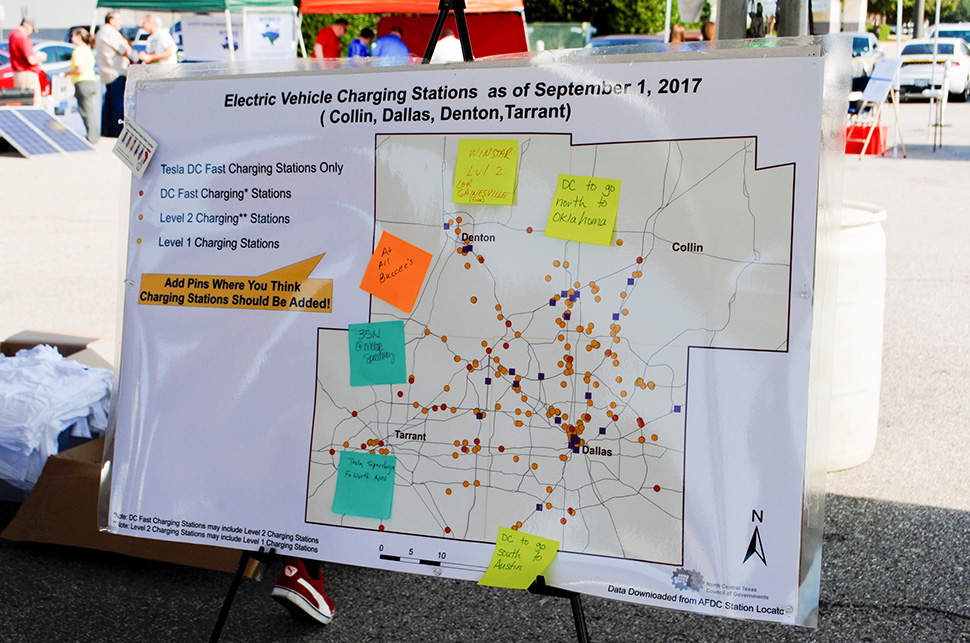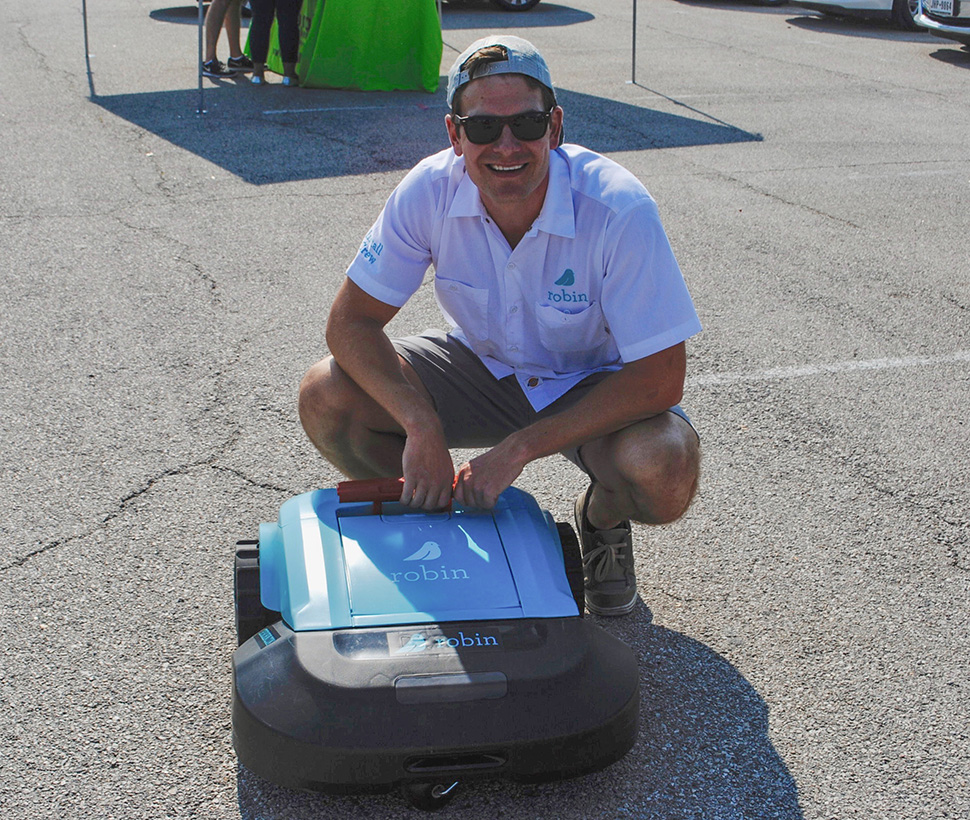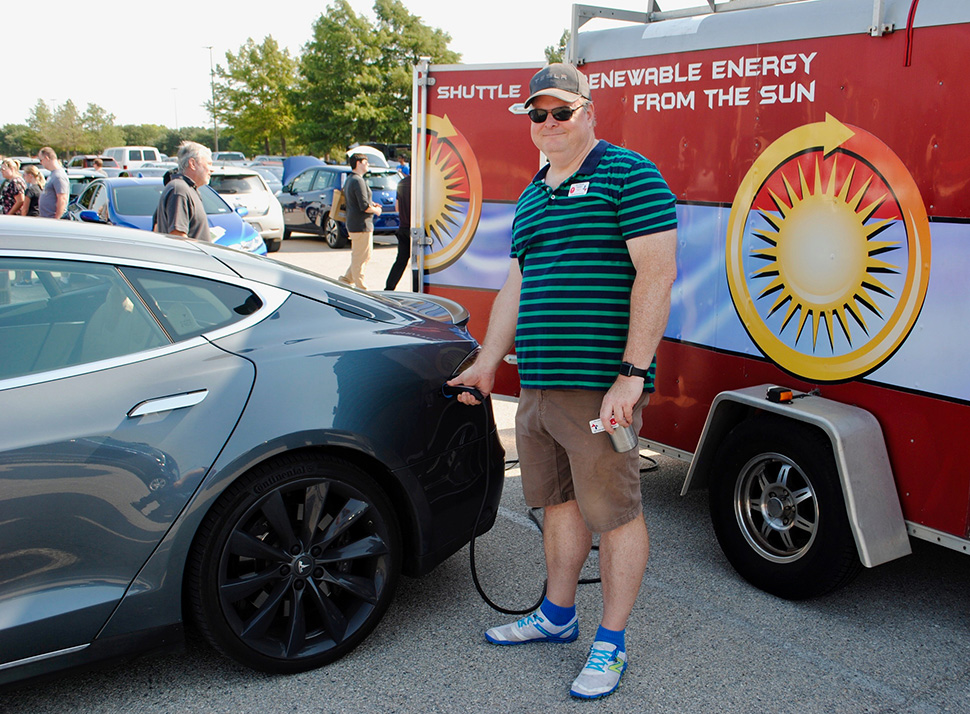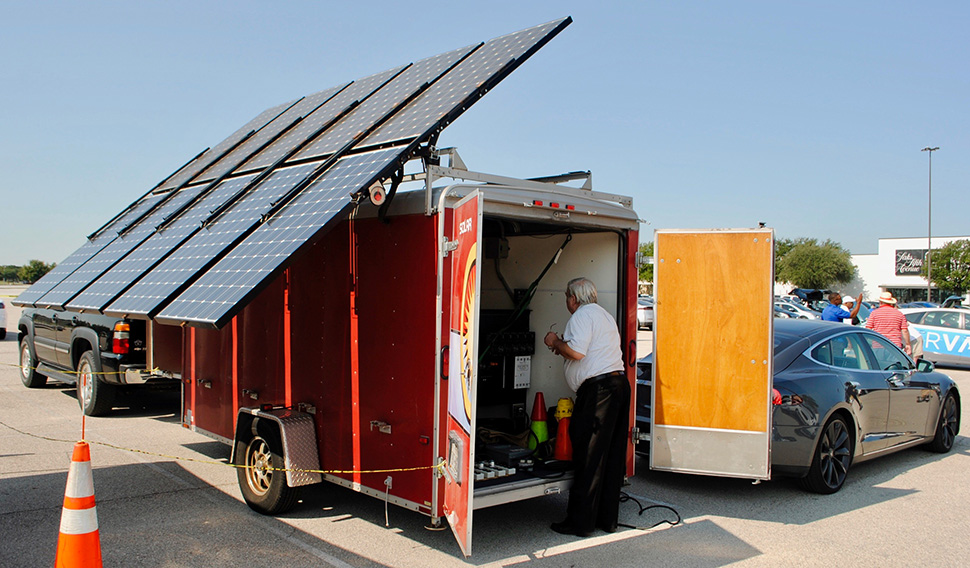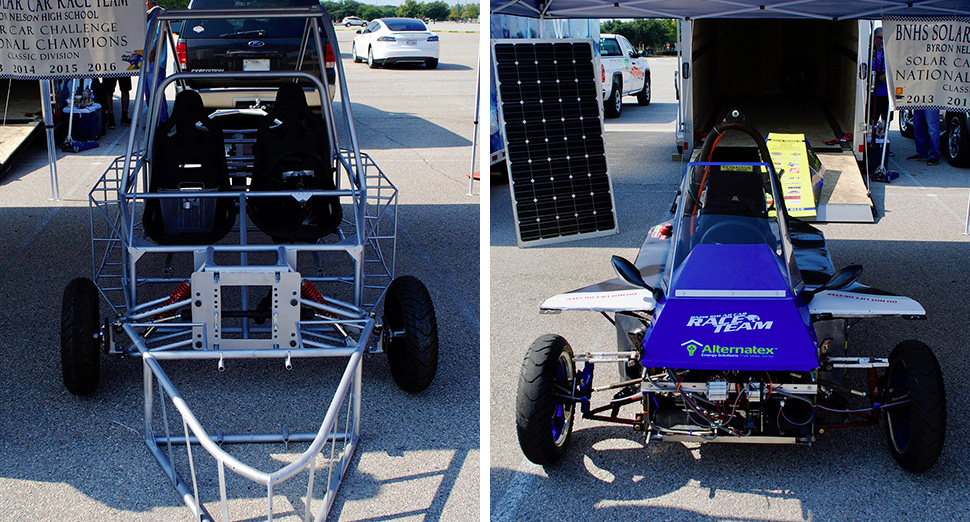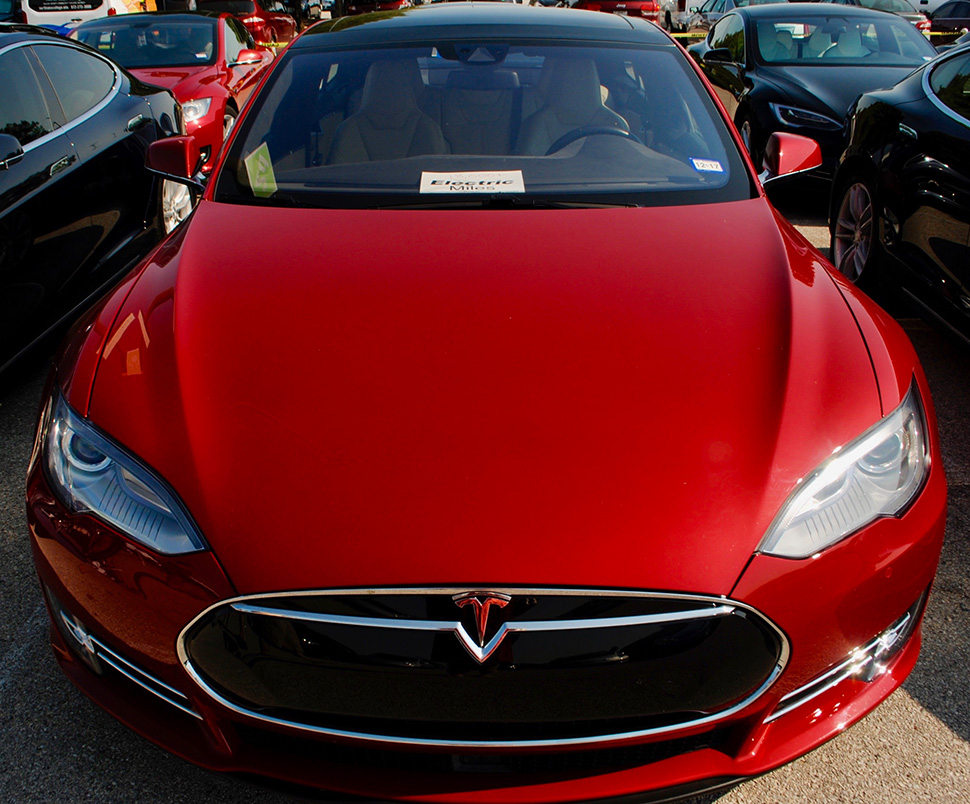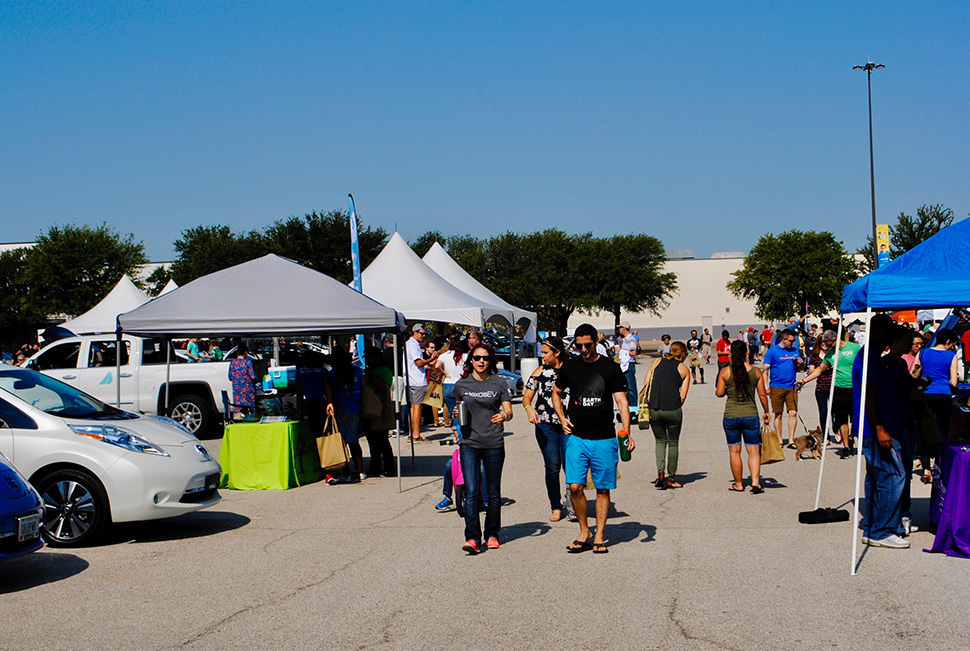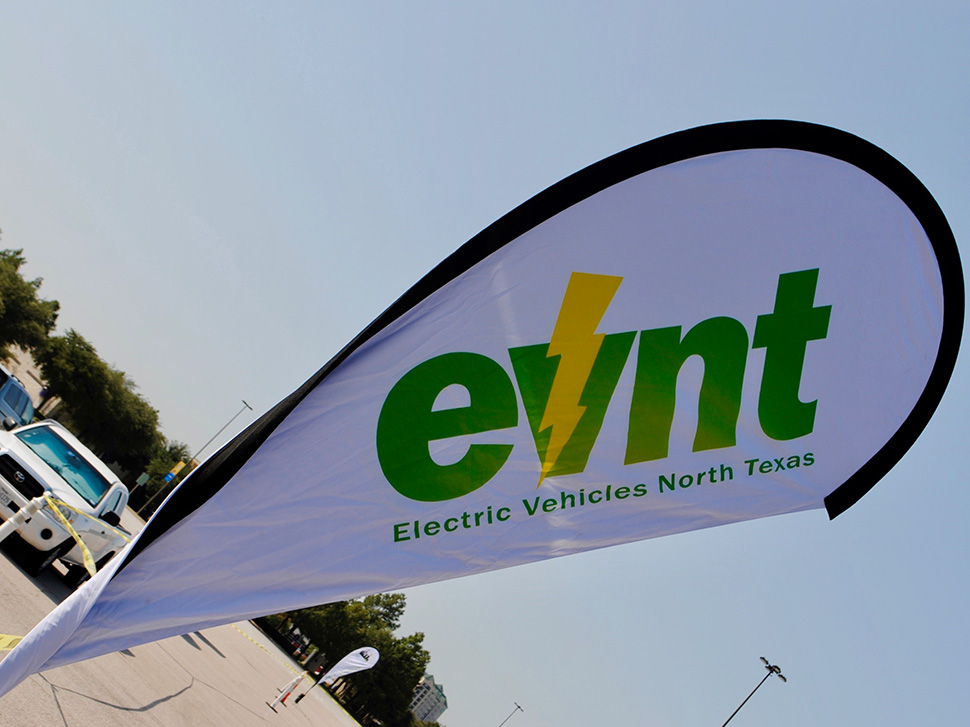 ---
Dallas Innovates, every day
One quick signup, and you'll be on the list.