The path to becoming a successful entrepreneur doesn't have to go through the business school — students with a liberal arts background can use their passion, creativity, and ideas to change the world.
The 2018 Festival of Ideas on Feb. 9 empowered youth to take that leap of faith to become their own boss no matter what they're passionate about. The conference was hosted by the Festival of Ideas Global Research Institute in the University of Texas at Arlington's College of Liberal Arts.
The university started the annual event in 2005 thanks to a donation from UTA alumnus Mustaque Ahmed. In 2017, speakers centered discussion on immigration and its impact on society. This year's event took a look at entrepreneurship.
"No one path is the correct one."

Elisabeth Cawthon
Liberal arts students have a lot of the skills that startups need, such as communications, the ability to speak multiple languages as well as artistic and musical talents, said Elisabeth Cawthon, dean of the College of Liberal Arts.
"No one path is the correct one," Cawthon said. "But what they understand is that once they have a spark, there's something else that needs to be done in order to become successful. That's what they're going to share with you today."
Hundreds of students from UTA, International Leadership of Texas, and the Arlington school district filled the Bluebonnet Ballroom room at University Center on campus to hear speakers from all walks of life such as Ryan Musselman, who turned his love of video games into an esports empire called OpTic Gaming. 
FROM HUMAN RESOURCES TO ESPORTS PIONEER
The Dallas-based business boasts 3.35 million Twitter followers — more than the New York Yankees.
"There's an opportunity to make Dallas the eports capital of the world," Musselman said. "Let's make Dallas the place to go."
"Remember that passion will get you started and opportunity will get you there."

Ryan Musselman
But it wasn't his skills with a video game controller that made him a legend in eports. He could beat his friends in the living room, but quickly found he wasn't good enough to become a pro gamer.
Instead, Musselman worked in human resources after graduating from the liberal arts college at Arizona State University. Meanwhile, professional gaming evolved into esports with actual franchise teams, analysts, and owners. Proper diet and exercise was encouraged to get peak performance. The advent of YouTube meant gamers could post their accomplishments for the world to see.
Musselman never lost his love for gaming and saw a massive opportunity where he could start his own business. The president of OpTic Gaming works to find content creators, gamers, and build the esports franchise. He encouraged the students to follow their passions. Just like he didn't become a pro gamer himself, he had to learn that passion doesn't always go where you think it will.
"If I stayed in that mindset, I wouldn't have become a part of changing and pioneering this industry," Musselman said. "I would have been stuck. Remember that passion will get you started and opportunity will get you there."  
TURNING A PASSION FOR MUSIC INTO A BUSINESS
Chris Christian started his presentation by doing what he loves — playing the piano.
"That's the talent God gave me," he said. "I had to work very hard on the skill. But it was being an entrepreneur that took playing the piano and made it into a business."
"It was being an entrepreneur that took playing the piano and made it into a business." 

Chris Christian
He's written and produced music that's been played by the likes of Elvis Presley, Amy Grant, and Natalie Cole. Major companies have paid him for his advertising jingles. He's also the owner of the Dallas Wings, a Women's National Basketball League team that plays its home games at UTA's College Park Center.
From his early beginnings in Nashville, where he had $100 in his pocket, to working for Chet Atkins to his later years working in real estate alongside Ross Perot Jr., Christian stressed the importance of going to where people are doing what you want to do.
"I was always next to somebody who always knew what they were doing," Christian said. "They will do something for you, but you can't be the one to decide when they're going to do it. Follow your passion as long as you can."
David Arditi, an assistant professor of sociology at UTA, played in his share of bands during his college days, but almost all traces of that music are gone.
It's a common problem for local, independent artists.
"Then the band breaks up and the music falls into the abyss," he said.
His solution was to start MusicDetour, a free online archive where anyone can upload their music. The nonprofit business doesn't take a cut of the proceeds and no user data is sold to third parties.
"You have to be innovative inside the record industry as it exists now."

Dan Cavanagh
"MusicDetour stops the loss of musical culture and exhibits the music permanently," Arditi said. "The data we collect, we make it available for free. We aim to help independent musicians by providing them with tools to understand their fans at no cost. Big data for the people with no exploitation. Now you can have your music heard."
The advent of the internet has drastically changed the music industry in recent years, with streaming and pirating wiping out music sales.
Jamar Jones, adjunct professor of music industry studies, and Dan Cavanagh, interim chair of the Department of Music and an associate professor of jazz studies, founded UT Arlington Records to give students real-world experience running a modern record label.
"You have to be innovative inside the record industry as it exists now," Cavanagh said.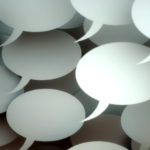 WORDS OF INSPIRATION
Chris Christian read off several inspirational quotes during his presentation. Here are some highlights:
"Work longer than expected, stay longer than necessary, say thank you a lot more times, compliment someone you don't have to compliment, say yes sir and yes ma'am to people older than you."
"The road to success is not a ladder. The road to success is a jungle gym."
"You never fail until you stop trying."
"I've never been discouraged. I just love what I'm doing. I didn't do it because everybody would love it."
"Start with the end in mind. I want to know how to execute that idea. There's so many people in life who say they have a great idea."
"Rearview mirrors are good for driving cars, but they're not good for careers."
"Lessons aren't learned in success. Lessons are learned in failure. If you're not really close to failure, then you aren't going to be successful."
Christian's definition of an entrepreneur: "Someone who jumps off a cliff and on the way down has to figure out how to make an airplane."
Quote illustration: ktsimage/iStockphoto

Get on the list.
Sign up to keep your eye on what's new and next in Dallas-Fort Worth, every day.