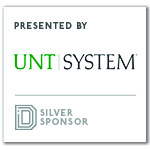 The University of North Texas System has been bitten by the entrepreneurship bug and evidence can be found in just about every corner of the Dallas-Fort Worth region. From Dallas to Denton to Fort Worth to Frisco, our three universities are innovating in ways North Texans have never seen … but we are also making our presence known internationally.
Recently, UNT held a launch event to unveil a new partnership with a leading company in China's ever-evolving digital landscape. Specifically, UNT has joined forces with Digital Train Limited, a leader in internet and mobile internet educational content and delivery, to launch its NetDragon Digital Research Centre to give faculty and students additional opportunities for research and technology development.
Established in 1999 and headquartered in Fuzhou, Capital of Fujian Province of China, NetDragon Websoft Holding Limited is one of the world's leading creators of online community. NetDragon has held a spot on China's list of "National Top 30 Cultural Enterprises" for three years in a row and the company has ranked on "Chinese Top 100 Technology Enterprises" for five years in a row.
Like many of our most fruitful partnerships, UNT's relationship with NetDragon grew from the seeds of a friendship between University President Neal Smatresk and NetDragon founder Dejian Liu. Digital Train Limited, one of the many companies owned by Liu, provided $500,000 as startup funding to launch the new centre in Denton. The centre is designed to provide unique opportunities for student internships and faculty training, sponsored research across multiple disciplines, technology development and deployment of online courses to further enrich student learning experiences.
"As a Tier One research university, we are constantly looking for ways to grow and improve our research," Smatresk told the audience at our launch event.
"Through the NetDragon Digital Research Centre, our faculty and students will develop next generation technologies to improve our students' success. They also will receive support to conduct research related to other emerging and evolving technologies, industries and innovations. The centre will support digital-first researchers from all disciplines who may make discoveries with the capability of revolutionizing industry."
The centre is already up and running under the leadership of Dr. Thomas D. Parsons, a professor of learning technologies and founding director of UNT's Computational Neuropsychology and Simulations Lab.
Parsons, whose UNT appointment as director began May 10, is a leading scientist and has made incredible contributions at UNT. As the primary visionary leader for this important centre, Parsons will be charged with the day-to-day operations and strategic mission of the centre to ensure its success in providing opportunities for enriched learning experiences for students, as well as research and technology development for faculty.
With Dr. Parsons now in place, President Smatresk and his team are eager to hit the ground running with NetDragon to see what this international partnership can blossom into as we bring some of the brightest minds in North Texas together with some of the brightest minds in China. I can't wait to see the results.

Get on the list.
Dallas Innovates, every day. 
Sign up here to get what's new and next in Dallas-Fort Worth.