Since 2018, Marty McDonald has been the founder of Boss Women Media, an online membership platform and women's empowerment community for "corporate queens and startup hustlers." Her main focus has been helping Black women gain the tools and resources to thrive in their careers and businesses. But now McDonald is starting up something a little closer to home—with a little inspiration from her little daughter.
McDonald just launched Elle Olivia, an e-commerce kids clothing brand named in honor of her daughter. Its goal: "to give girls a place to express themselves, and see a world where anything is possible."
"It's important to me that I show my daughter in every way possible that she is capable of achieving anything she sets her mind to," McDonald said in a statement. "This brand is a way for me to encourage her and other young girls of color to reach for the stars and know that they can dream as big as they want to. Elle Olivia [the brand] exists to help girls of color and their allies feel confident and to learn how to work towards inclusivity and representation in any and all areas of life."
Laid-back looks for babies, toddlers, and moms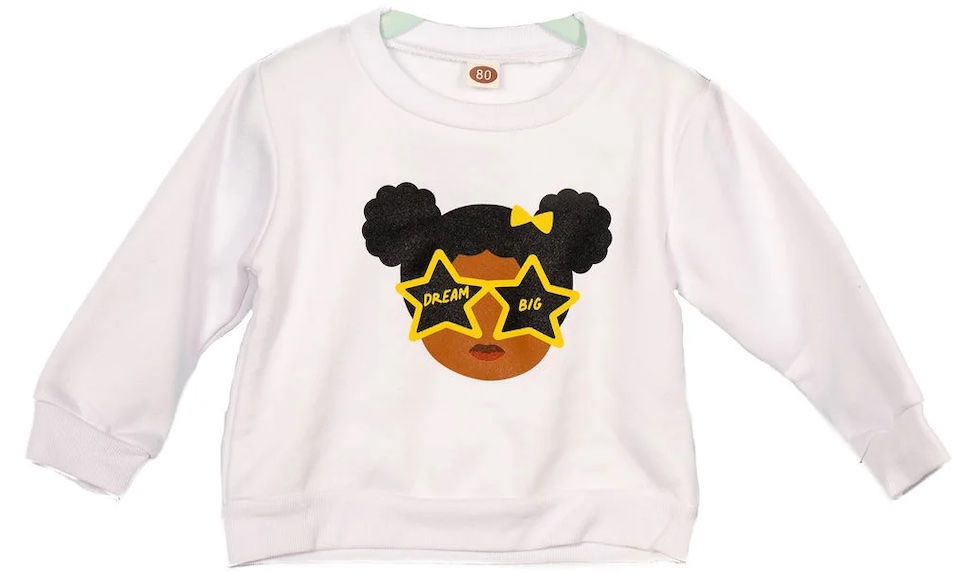 The brand's lineup features bomber jackets for babies and toddlers featuring affirmations like "Dream Big" and "I'm a Star," along with similarly themed sweatshirts. Moms get a soft, cozy sweatshirt reading either "Mama" or "Big Mama."
McDonald says the kids' lineup is "designed to foster big dreams and aspirations in every girl starting from a young age."
Brand also offers children's books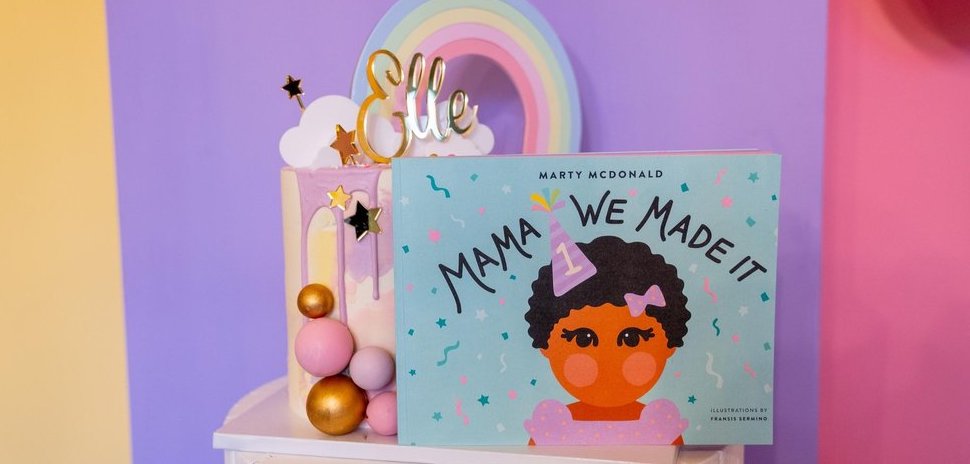 The Elle Olivia site offers more than clothing. Two books by McDonald are also for sale, including her latest one, "Mama We Made It," which "captures all the excitement of baby's first year, culminating in a joyous celebration." McDonald's previous book, "You Are Not Alone," is available as well—a book dedicated specifically to babies in natal intensive care units and their parents.
From her work at Boss Women Media, it's easy to see that McDonald believes in covering all the entrepreneurial angles. She's even doing that with her new book: its artwork will also be available as an NFT.
"It's my job to share with my daughter all of the possibilities that she can be in this world and that representation matters," McDonald said. "Her first year of life allowed me to show her all that she can be daily, something that I will continue to do with her for years to come. Elle Olivia [the brand] is a space for little girls to know that they are not alone, that they belong, and that their future matters."
More looks from the collection: