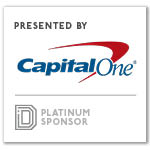 After first trying out soccer, swimming and chess in elementary school, Yasmine Bougacha discovered her greatest passion while playing violin in her school's orchestra.
"I really liked playing the violin but I remember my teacher telling me I would have to practice more to meet my goal of All-Region orchestra."
Bougacha, a Dallas-native, realized that she would need further violin instruction outside of her in-school music classroom to achieve that goal. Determined to realize her goal, Bougacha joined the Dallas Symphony Orchestra (DSO) Young Strings, a program designed to increase the diversity of America's orchestras by providing underrepresented string players in the city of Dallas with individualized lessons and free instruments to help launch careers in music.
For five years, Bougacha participated in the annual summer camps, intensive workshops and opportunities to perform in the lobby before DSO concerts and events. Now an accomplished musician pursuing a Master of Music in violin performance at Cincinnati Conservatory of Music, Bougacha hopes to give back to the program that has helped her career success.
"I am the result of teachers and mentors who have shared everything they have learned with me," Bougacha said. "They have given so much and I want to give back to help train musicians in the Dallas area who are from lower socio-economic backgrounds. There are so many things to learn as a musician other than music, and if I can play in major orchestras, anyone can."
DSO Young Strings partners with several Dallas Independent School District schools to provide its students with the skills, lessons, opportunities and resources essential for success both in college and professionally.
The DSO also offers group instruction to students through its Young Musicians program, a free classical music program based on Venezuela's El Sistema model. The program promotes the collective practice of music to help young people achieve their full potential. Young Musician students typically receive eight to 12 hours of after-school musical instruction in a group setting each week, whereas Young Strings is a one-on-one program.
Through donations from sponsors including Capital One, the DSO is able to provide instruments, accessories, music and other materials to students in its programs.
For more than six years, Capital One has partnered with the DSO to invest in critical community programs. By supporting programs like Young Strings and Young Musicians in addition to offering financial well-being workshops, Capital One's investment has impacted students across the Metroplex, including Southern Dallas, who would otherwise lack access to music lessons.
Capital One's broad support of the DSO comes through the Capital One Impact Initiative, a $200 million, multi-year commitment to support growth in underserved communities and advance socioeconomic mobility by closing gaps in equity and opportunity.
"I firmly believe that the arts are the soul of a city and have the ability to unlock innovation for the future," said Sanjiv Yajnik, President, Financial Services at Capital One. "The arts give us unparalleled beauty while teaching essential skills such as discipline, perseverance, team-building and communication."
Jen Guzmán, Thomas & Roberta Corbett Director of Education of the Dallas Symphony Orchestra, says the Young Strings and Young Musicians programs are two of DSO's most important educational endeavors.
"We believe in the power of music—not just to create great musicians, but to help develop well-rounded people who learn about diligence, patience, hard work and community," Guzmán said. "It's important to feel that intrinsic motivation to keep learning and to feel confident about their progress."
While many students go on to study music collegiately and professionally, others pursue careers outside of music, utilizing the skills they developed in the program to play a role in their success.
"The skills students learn are important for any career," Guzmán said. "Musicians know how to absorb and apply new knowledge, continually challenge themselves, practice until they reach perfection and be vulnerable in front of other people—which is especially important in public speaking. As a musician, you are speaking through your instrument, so our students begin cultivating life skills from the moment they step on stage."

Get on the list.
Dallas Innovates, every day. 
Sign up to keep your eye on what's new and next in Dallas-Fort Worth, every day.