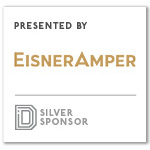 Danielle Barrs, Director of ESG and Sustainability Solutions at EisnerAmper, shared insights into creating a company aligned with ESG ratings at the Hart Energy – Energy ESG Conference. 
"When I say we are looking at a company's ESG performance, what does that mean? It means that we are looking at how corporations address the issues that we as investors, consumers, and lenders have deemed important. Things like how companies respond to climate change, how they treat their workers, how they build trust and foster innovation, and how they manage their supply chains, especially in times of uncertainty," she says. 
Watch the session highlight recording to hear Danielle offer an overview of existing ESG frameworks and their differences. She covers what it takes to get real value out of your ESG framework and how to properly integrate it into your company's business operations for maximum impact.

Get on the list.
Dallas Innovates, every day. 
Sign up to keep your eye on what's new and next in Dallas-Fort Worth, every day.