"Look to our skyline and you see so much innovation. Dallas really embraces art, architecture, and creative thinking."
Ori Matisse Evans
Experience Designer
VLK Architects of North Texas
.…on how the city inspires his work in bringing home designs to life, via Candy's Dirt.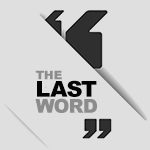 Evans uses high-tech software and cinematography to bring home designs to life for VLK Architects, which has offices in Fort Worth and Plano.
"My job is to take what the client expects to see and make it beautiful for them to experience," Evans told Candy's Dirt. "Using Cinema 4D, DaVinci Resolve, and Adobe programs like After Effects, I take what the architects draft and turn it into a 3D depiction. Then, I actually go to the finished sites and capture their work with real cinematography."
Born in Mesquite, Evans is also a film director known for work like his short film Mourning Dove. He was educated at UT Austin and Phillips Exeter Academy, where he also spent time as a teaching assistant.
"Current 3D modelers and traditional CAD users don't really understand the basics of cinematography," Evans told Candy's Dirt. "This is where I'm hoping to improve the industry and create new avenues for clients to experience architecture."
For more of who said what about all things North Texas, check out Every Last Word.

Get on the list.
Dallas Innovates, every day.
Sign up to keep your eye on what's new and next in Dallas-Fort Worth, every day.