"With hardware advances, it's now more feasible to apply software to analyze models of real-world systems, and we're working to make the process more efficient."
Allison Sullivan
Assistant Professor
University of Texas at Arlington
…on improving efficiency in testing software updates.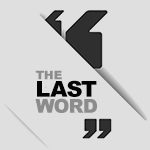 Sullivan, an assistant professor in the Computer Science and Engineering department at UT Arlington, was recently awarded a three-year, $490,000 grant from the National Science Foundation "to explore testing software updates without testing unchanged parts of the code."
Why is that important? Because software developers use "modeling" to test reliability. And as we all now from countless messages on our computers, software gets updated all the time. Modeling future versions of the software can take both lots of time and lots of money.
"Software is growing more and more complex," Sullivan explained in a statement. "It's hard to create a software model with millions of lines of code and multiple developers. So if all we've done is added a feature, can we just run a model on that change? If so, we can cut the time it takes to test code from several hours overnight to maybe just an hour."
Sullivan is using Alloy modeling software to explore three ways of interacting with a model: writing, testing, and synthesizing.
CSE Department Chair Hong Jiang sees great potential in Sullivan's work.
"Software models are the gold standard for testing, but writing a model correctly and applying it to immense amounts of code, no matter how small a change, is time-consuming and inefficient," Jiang said. "Dr. Sullivan's work has the potential to make testing easier and better, which will improve quality."
For more on what's new and next in North Texas, check out Every Last Word.

Get on the list.
Dallas Innovates, every day.
Sign up to keep your eye on what's new and next in Dallas-Fort Worth, every day.