"They're going to get a really awesome opportunity to see Fort Worth up close and personal. Our hope is that some of them, if not all of them, stick around."
Cameron Cushman
Assistant VP, Innovation Ecosystems
UNT Health Science Center at Fort Worth
.…on the 10 inaugural startups in the Techstars Physical Health Fort Worth Accelerator program.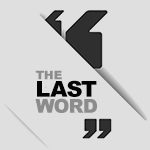 Cushman is excited about one of our top stories today—the announcement of the first 10 startups in the Techstars Physical Health Fort Worth Accelerator program.
UNT HSC is heavily involved in the accelerator, a public-private partnership that also includes the city of Fort Worth and Tarrant County. UNT HSC and Goff Capital are providing up to $120,000 in seed funding to each of the 10 inaugural companies. Over the next three years, UNT HSC and Goff aim to make nearly $10 million in equity investments into companies going through the program.
The companies come from as close as Dallas to cities across the U.S. to faraway places in Canada, Switzerland, and Germany. That's part of the design.
"You're putting more bets on the table that it will lead to some sort of future economic growth that you probably can't predict," Cushman told Dallas Innovates. While not all of those companies may move here, he says, "others may open an office here or use Fort Worth as the U.S. jumping-off point for their foreign companies—or pack up their entire company to move here."
For more on what's new and next in North Texas, check out Every Last Word.

Get on the list.
Dallas Innovates, every day.
Sign up to keep your eye on what's new and next in Dallas-Fort Worth, every day.