Ratna Narayan
Associate Professor of Science Education
UNT Dallas
.…on a new partnership with local school districts to encourage students' curiosity, via The Dallas Morning News.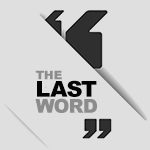 The future belongs to the curious, and that's why the University of North Texas at Dallas has teamed up with five local school districts to inspire a new generation of young scientists and engineers through the Science Education Fellowship program.
Started in 2017, the program brings together groups of teachers from different grade levels for a unique train-the-trainer initiative that can help transform K-12 science education in the region.
"All students need is a system to encourage their curiosity," writes Narayan in an opinion piece on the topic in the Dallas Morning News. 

Through the Science Education Fellowship program, a select group of teachers are trained and developed as leaders and mentors. They can then share their knowledge and expertise with other teachers, improving science education for all students. That offers a unique opportunity for teachers to collaborate, share knowledge, and inspire curiosity among students, according to Narayan.
Lessons are designed to create curiosity, nurture students' interest in science, and guide them on a successful path into higher education, a valuable degree, and, ultimately, a fulfilling career, Narayan writes.
Through the Science Education Fellowship program, UNT Dallas is collaborating with Cedar Hill ISD, Desoto ISD, Grand Prairie ISD, Lancaster ISD, and Irving ISD to recruit, train and develop science teachers of the future. The program has already produced 60 highly skilled science educators who are inspiring potential future scientists and engineers, Narayan notes.
For more of who said what about all things North Texas, check out Every Last Word.

Get on the list.
Dallas Innovates, every day.
Sign up to keep your eye on what's new and next in Dallas-Fort Worth, every day.