Amy Wheelus
Chairman of the Board 
Tech Titans
.…on the 2022 Tech Titans Innovation Collider Grand Challenge, via Karl Woolfenden's podcast.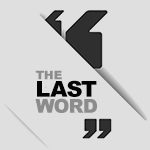 Tech Titans—a forum that leverages the North Texas tech community to collaborate, share, and inspire creative thinking that fuels tomorrow's innovations—has a deadline you should know about—September 5 at 5 p.m. Central.
That's the deadline to apply for the 2022 Tech Titans Innovation Collider Grand Challenge. The challenge is seeking innovation tech solutions, systems, or applications that will advance sustainability and drive tech innovation for one or more of the U.N.'s 17 sustainable development goals. 
It's open to entrepreneurs, start-ups, small and MBE/WBE-certified tech companies that are pre-revenue to revenue less than $2 million. Participating companies can be located anywhere in the U.S. and don't have to be Tech Titans members.
Awardees will receive a minimum $20,000 cash award, an invitation to the October 27 Tech Titans Awards Gala, enterprise-level mentoring, and intros to funding resources.
In Wheelus' podcast interview with Business Class News Publisher Karl Woolfenden, she says the challenge is open across the U.S. for a reason.
"If we open it up for a larger grouping, we have a better opportunity to grow more people," said Wheelus, who's also VP of architecture and strategic planning at AT&T. "Ideally we'd love for the winners to be a North Texas-based organization. But they don't have to be. We're looking for the best ideas."
Finalists will be showcased for a virtual pitch in front of a panel of celebrity judges on October 13. For more information about the challenge or to apply (by September 5!) go here.
For more on what's new and next in North Texas, check out Every Last Word.

Get on the list.
Dallas Innovates, every day.
Sign up to keep your eye on what's new and next in Dallas-Fort Worth, every day.