"The 

Dallas-Fort Worth

metroplex is in the midst of a renaissance as a cultural and commercial hub."
Steven Song
Founding Principal and Real Estate Investor
SCAAA  Architecture Firm
.…on why his L.A.-based firm is opening a studio in Dallas.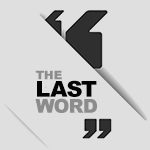 SCAAA, an architecture firm based in L.A., announced Wednesday that it's expanding with new studios in Dallas and Osaka, Japan.
"SCAAA works in dynamic regions," Song said in a statement. "Osaka is a cosmopolitan city in the heart of one of the world's 10 largest urban areas, while the Dallas-Fort Worth metroplex is in the midst of a renaissance as a cultural and commercial hub.
"We gravitate to properties and projects with unique needs," he added. "It makes creative and business sense for SCAAA to have a strong presence in both places."
Founded in 2012, SCAAA designs hotel and commercial buildings in the Pacific Rim and in the U.S., delivering projects like RYSE (top photo) a boutique hotel in Seoul, South Korea; an office building repurposed from the former HQ of the Los Angeles Rams; public spaces in the DoubleTree by Hilton hotel on the campus of the Dallas Market Center (above); and the U.S. prototype for TOUS les JOURS, a bakery café franchise with more than 1,650 stores worldwide.
"Our clients partner with us to find their light bulb moment," Song said, while SCAAA pursues its own goal "to leave something better than they found it, for their clients, their customers, and their communities."
For more of who said what about all things North Texas, check out Every Last Word.

Get on the list.
Dallas Innovates, every day.
Sign up to keep your eye on what's new and next in Dallas-Fort Worth, every day.