"

Whether Dallas becomes a bagel city is up to Dallas.

"

Oren Salomon
Owner
Starship Bagel
.…on his Lewisville bagel shop's recent expansion to a downtown Dallas location, via the Dallas Morning News.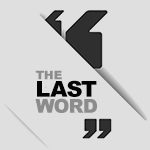 Salomon is a Brooklyn-born Polish Jew—three ingredients that practically made him destined to be a bagel expert. He proved it by opening Starship Bagel in Lewisville in July 2021, and earlier this month he opened a schmear-ific location at 1520 Elm Street in downtown Dallas, where he also serves coffee made from award-winning Onyx Coffee Lab beans.
Salomon told the Dallas Morning News that in his earlier work life—in tech jobs, property management, and owning a downtown Dallas coworking space called Dallas Fort Work—he found that biting into bagels at Dallas events was a "painful" experience. "They were always bagels I didn't want to eat," he told the DMN.
After launching his bagel shop in Lewisville due to much lower rents, that shop and its "massive kettle and rotating deck oven" now supply the "game-changing" New York kosher-style bagels that downtown customers are encountering in Dallas, the DMN says. 
You can read more about Salomon and why he calls bagels "the bread of my people" by reading the DMN story. 
For more of who said what about all things North Texas, check out Every Last Word.

Get on the list.
Dallas Innovates, every day.
Sign up to keep your eye on what's new and next in Dallas-Fort Worth, every day.