Jay McDonald
Founder 
RetroGame Start
.…on how he's been playing video games since the 1970s—and why he champions retro games for all, via MPR News.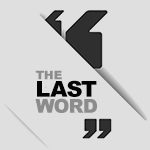 Based in Dallas, McDonald designs and builds corporate websites. He's also been playing video games since the 1970s—and if you ask him, the classic retro games still can't be beat. He's created a whole website packed with proof called RetroGame Start.
MPR News interviewed McDonald in a podcast called "Plugging Into the Past With Nostalgia Tech," and he said he doesn't have anything against modern games. But…
Contemporary games are "increasingly more realistic in the way they portray the reality that you're moving around in, and old video games just weren't capable of that," he told MPR News. "They didn't have the technology to make that happen."
"But what we find is the way in which reality was stylized, the types of experiences that were created—while they were limited by the technology—they created very fun and interesting experiences."
"Now, when we no longer have those limits, we go back and find that they're still very enjoyable," McDonald said on the podcast. "And they're distinctly different than the things that are popular and on shelves today being sold."
McDonald discusses what he calls "the myth of progress," and adds that "people are starting to realize not every move is towards something better."
"I think there are a lot of people who are either going back to and rediscovering [retro games] because they experienced them in their past—or they're someone like my daughter, who's 16. She loves playing Atari and Sega Genesis, and she has no past experience with these. She's coming to them fresh and realizing they provide a very different sort of experience [than] contemporary gaming."
For more on what's new and next in North Texas, check out Every Last Word.

Get on the list.
Dallas Innovates, every day.
Sign up to keep your eye on what's new and next in Dallas-Fort Worth, every day.