"Tonight, we succeeded, and the world got to see what esports is like on the big stage."
Mike Rufail
Owner and Chief Gaming Officer
OpTic Gaming
.…on his team The Dallas Fuel winning the $1M 2022 Overwatch League Grand Finals in Anaheim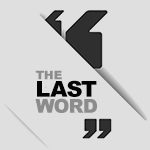 On Friday night, The Dallas Fuel defeated the two-time world champions San Francisco Shock to become the 2022 Overwatch League Champions, winning the best-of-seven series 4-3.
The finale  played out live onstage in front of thousands of fans at the Anaheim Convention Center in California, and was streamed on YouTube for a live audience of an estimated 325,000-plus concurrent viewers. 
"We had a chance to make history today and got the job done," Rufail said in a statement. "I'm so proud of our team and the support we've given to these players so that they can reach their full potential."
The Dallas Fuel esports team is owned by Rufail's OpTic Gaming, an esports and entertainment company based in Frisco. The Fuel was one of 20 teams that competed in the 2022 season of the Overwatch League.
The 2022 Dallas Fuel team features eight of the best Overwatch2 players in the world, as Friday's results showed. The team is led by Head Coach Hee-won "RUSH" Yun, and every player on the team is Korean, OpTic said. Lee "Fearless" Euiseok was named MVP of the Grand Finals. The team members live and train in North Texas during the Overwatch League season. 
As chief gaming officer as well as owner, Rufail has oversight of roster construction, OpTic noted.
Rufail's company was formerly known as Envy Gaming before its merger with Optic last year. In June, Envy retired its branding and adopted the OpTic name. OpTic Gaming also operates Esports Stadium Arlington. 
For more of who said what about all things North Texas, check out Every Last Word.

Get on the list.
Dallas Innovates, every day.
Sign up to keep your eye on what's new and next in Dallas-Fort Worth, every day.