David Luttrell
Chief Investment Officer
LCM Group
.…from our Dallas Innovates 2023 story on how family offices are shaping the venture landscape, via the annual Venture Dallas conference.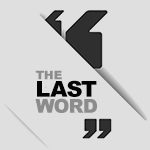 In our recent 2023 issue of Dallas Innovates magazine, we reported on a panel discussion about family investment offices that was held late last year at the annual Venture Dallas conference. During the panel session, Luttrell spoke about the single-family-office LCM Group, and how it views startups as driving innovation.
"There's something about the innovative engine of being involved with startups that I think every family office should be evaluating," Luttrell said.
"If you want to pick your spots on where innovation is going to occur, I mean, a lot of us probably in the room know the startup founder that made my shirt, the socks I'm wearing, the boots I have on—these are people we appreciate and respect," he added. "And while we don't do a lot of consumer-oriented venture investing, it touches our lives in such a tangible way—the products we use, the services our businesses are engaged in."
Our article, "How Family Offices Are Shaping the Venture Landscape," also offers insights from Perot Jain Partner Aaron Pierce; Allie Laborde, principal of the Stephens Group; and Weatherford Capital Partner Sam Weatherford. You can read the article by going here.
For more of who said what about all things North Texas, check out Every Last Word.

Get on the list.
Dallas Innovates, every day.
Sign up to keep your eye on what's new and next in Dallas-Fort Worth, every day.