"There's some irony in the fact that the longest holiday drought of the year sends us searching for relief by infinity pools, lazy rivers, and swim-up bars."
Melanie Fish
Head of Public Relations
Expedia Group
.…on the trend of taking "drought-breaking mini-vacations."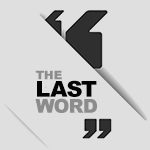 If you saw HBO's "The Last of Us" this week, you know all about the Death Zone—a perilous place full of zombies and murderous raiders. Well, we've all now entered our own Death Zone, and it's on the calendar—the nearly 100-day stretch between President's Day and Memorial Day weekend is the longest 3-day weekend drought of the year.
For decades, Americans have survived this god-awful drought by simply working away and waiting for summer. But Dallas-based Hotels.com says a new trend is afoot.
"The trend is not waiting more than a quarter of the year to vacation," Fish says. "People are creating their own drought-breaking mini-vacations."
The company's search data has identified a new trip type on the upswing: "Thirst Trips," or short weekend stays that satisfy people's desire for a day off by the pool.
The company predicts that shorter, more frequent 2– to 3-day trips will gain popularity throughout the spring and summer. Most reservations on its mobile app are now occurring within a week or less of travel, with searches for long weekends surging.
Google search trends confirm the trend, Hotels.com says, showing that interest in "weekend getaways" over the past two years reached their high point during the first few weeks of March 2022.
Searches for hotels with pools increased by 35% or more from February through April on the Hotels.com app, the company said, compared with the start of the year—with poolside properties hitting peak popularity in the first week of March.
So if you want to escape the calendar Death Zone, now may be just the time to dive in.
For more of who said what about all things North Texas, check out Every Last Word.

Get on the list.
Dallas Innovates, every day.
Sign up to keep your eye on what's new and next in Dallas-Fort Worth, every day.