Dr. Hubert Zajicek
CEO, Partner, and Co-Founder
Health Wildcatters
.…on how Dallas turned a perceived weakness into a strength that led to a biotech boom, via D CEO Healthcare.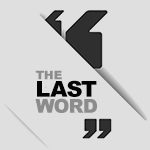 Dr. Zajicek and three other local biotech leaders—Sulagna Bhattacharya, CEO of Nanoscope Therapeutics; Gabby Everett, director of business operations and strategy at BioLabs Pegasus Park; and R.A. Session II, founder of Taysha Gene Therapies—discussed Dallas' biotech boom on a panel hosted by D CEO Healthcare.
Zajicek pointed out that a perceived weakness—"We didn't have an urban core like other places"—has actually proved to be a strength. 
"Our region is not a single industry type region. It is much more than that, and technology is at the forefront," Zajicek said on the panel. "The distributiveness of our region is a strength that you see. There isn't just one university that owns the city. There are a number of big, academically affiliated healthcare systems that you can work with. Now that these research institutions are growing and things are coming together, it's starting to look like a stroke of genius."
Everett spoke on how Biolabs has helped biotech startups by having $4.5 million worth of research equipment on hand. Bhattacharya said she believes "one day, Dallas will be not only the emerging hub but also the biotech hub." And Session spoke of how Taysha launched during the pandemic before growing to a $1.3 billion valuation at its peak.
You can check out the whole D CEO Healthcare panel discussion by going here.
For more of who said what about all things North Texas, check out Every Last Word.

Get on the list.
Dallas Innovates, every day.
Sign up to keep your eye on what's new and next in Dallas-Fort Worth, every day.