"You don't need grit when things are going well. You need grit when the going gets tough."
Brit Wold
Founder
GRIT Fitness
.…on how she's built her Dallas women's fitness brand as more than a place to work out, via WFAA.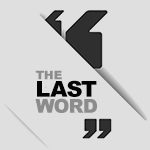 Wold has an MBA from Harvard and is a graduate of the Dallas Regional Chamber's Leadership Dallas Class of 2020. She approaches her fitness brand with more brains than brawn—and has put "mindfulness" at the heart of its mission.
"When I started GRIT Fitness, I wanted it to be more than a place to work out," Wold said in a statement. "I wanted to inspire the women who walked through those doors to feel connected, feel vulnerable, and feel welcomed."
Wold founded GRIT in 2015, and has grown it to two locations in Dallas, one on SMU Boulevard and one in the Design District, as well as a virtual studio able to serve women everywhere.. An innovator in her approach to women's gyms, she and her team are "shifting the focus from 'getting thinner' to having a 'larger than life' spirit."  
The founder showed grit herself by scaling her business amid rocky economic times and weathering the long pandemic shutdowns that hit gyms hard. Promoting the idea of mental grit, or "passion and perseverance for long-term goals,"she offers nearly 80 classes a week for more than 2,000 students, with a staff that's grown to 50 team members.
"We're always making sure we have our hand on the pulse of what's trending, what's new, and what will our GRIT Fitness members get excited about," Wold says of her classes, which range from Cardio Combat 30 to Grit-lates and more. "This is way more than a place to burn calories. The connectivity we've been able to cultivate under our brand is amazing. People are meeting their best friends through the GRIT community and that's something I couldn't be more proud of."
For more of who said what about all things North Texas, check out Every Last Word.

Get on the list.
Dallas Innovates, every day.
Sign up to keep your eye on what's new and next in Dallas-Fort Worth, every day.