"Last year was a banner year for Dallas."
Greg Abbott
Texas Governor 
.…delivering a "State of the State" speech at a Dallas Regional Chamber luncheon Tuesday.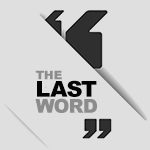 Speaking to an audience of over 400 business leaders at Dallas' Hilton Anatole, Gov. Abbott delivered a "State of the State" address Tuesday at a luncheon hosted by the Dallas Regional Chamber.
"The Dallas Metroplex is ranked number one in the nation for high-tech job growth because of its well-trained workforce, world-class airport, leading research universities, and affordable real estate," Abbott told the audience.
"Last year was a banner year for Dallas, with a record for total jobs, a record for Texans employed in the Dallas metro, and an unemployment rate below the state average," he added. "That's a testament to the ingenuity and determination of the local business leaders here today. Texas is America's economic juggernaut, where entrepreneurs can cast a vision and know they live in a state where they can achieve it. This session, we will work to keep Texas the land of economic opportunity and prosperity."
During his speech, the governor highlighted policies to help both large and small businesses, including workforce development, cutting property taxes, and removing red tape. He also discussed a recently announced $100 billion TxDOT plan aimed at bolstering Texas' transportation infrastructure, and efforts to bolster the state's power grid.
The Dallas Regional Chamber—also known as the DRC—says it "serves as the voice of business and the champion of economic development and growth in the Dallas Region." It was named National Chamber of the Year in 2022 by the Association of Chamber of Commerce Executives.
For more of who said what about all things North Texas, check out Every Last Word.

Get on the list.
Dallas Innovates, every day.
Sign up to keep your eye on what's new and next in Dallas-Fort Worth, every day.